Stephen Curry: Underrated is an original documentary on AppleTV+ that offers an intimate look into the life and career of the renowned basketball player, Steph Curry. The film, produced by Ryan Coogler and Erick Peyton, employs a unique parallel storytelling approach, juxtaposing Curry's college career, his last championship season, and his pursuit of a degree. The documentary explores the theme of being 'underrated', a mantra that Curry himself identifies with, despite his monumental success.
Exclusive Stephen Curry: Underrated Interview with Producers: Ryan Coogler and Erick Peyton
What's really unique in this documentary is the parallel narrative the documentary utilizes. It adds a very cinematic element that enhances the storytelling and helps the story resonate with views. Producers Ryan Coogler and Erick Peyton discuss the parallel structure and how lucky the circumstances are that allowed it to happen for the documentary.
RELATED: Exclusive Warrior Season 3 Interview With Shannon Lee About Her Exciting Surprise
"Erick Peyton: Yeah, that was really led by our director, Pete Nix, right? I think when you, as producers, we really try to trust the people that are really steering the ship. And I think Pete did a fabulous job with this story and giving all those story lines plenty of space to breathe so everybody really understands what this film is about and hopefully there's something in it that resonates with everybody.

Ryan Coogler: Yeah, I've known Pete for a long time, he runs nonfiction for us at Proximity Media and it's kind of an inside joke that we have because whenever Pete gets on a film, he's a very tight filmmaker, and crazy things just tend to happen. We always knew that we would cover the Davidson storyline, Steph pursuing his degree, that kind of was a part of the idea when Unanimous brought it to us. But the Warriors winning the championship, you know what I mean?

Him breaking the three-point record in New York City, obviously none of that could be planned for, and we were just kind of along for the ride. And I think that that parallel actually makes the film better because we know how it ended with Davidson, but to see him see it through, parallel with that storytelling, I think made it actually quite cinematic and the filmmakers did a great job with that."

– Ryan Coogler & Erick Peyton, Producers of 'Stephen Curry: Underrated'-
RELATED: Exclusive Warrior S3 Interview with Jonathan Tropper and How He Weaves Story Into Awesome Action Sequence
Step Curry had an incredible 2022. However, seeing it lined up with the events of his life is a truly powerful and inspiring story. While the news may largely focus on the narrative, sports and entertainment often show some of the best sides of humanity and community.
Stephen Curry: Underrated is now streaming on AppleTV+.
About Stephen Curry: Underrated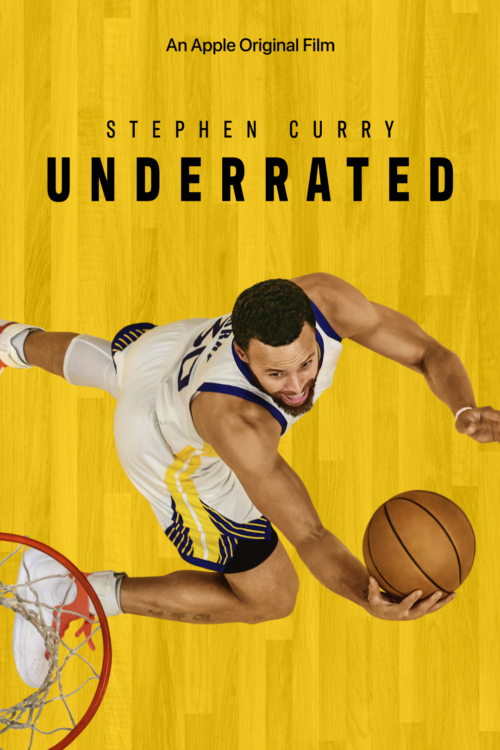 Release Date: July 21, 2023, exclusively on AppleTV+
Director: Peter Nicks
Producers: Peter Nicks, Ryan Coogler, Sean Havey, Erick Peyton, Marissa Torres, Ericson, Ben Cotner
Exec. Producers: Sev Ohanian, Zinzi Coogler, Emily Osborne

Synopsis
"Stephen Curry: Underrated" is the remarkable coming-of-age story of one of the most influential, dynamic and unexpected players in the history of basketball. This feature documentary — blending intimate cinéma vérité, archival footage and on camera interviews — documents Curry's rise from an undersized college player at a small town Division I college to a four-time NBA champion, building one of the most dominant sports dynasties in the world.

The documentary is directed by Peter Nicks. The film is produced by Peter Nicks and Ryan Coogler through Proximity Media, Erick Peyton through Curry's Unanimous Media and Sean Havey, Ben Cotner and Marissa Torres Ericson. Sev Ohanian, Zinzi Coogler and Emily Osborne are executive producing.
Are you going to watch Stephen Curry: Underrated? Do you like the Warriors? How's your 3-point percentage? Let us know your thoughts on social media!
KEEP READING: The Afterparty Season 2 Review – An Incredible Whodunnit Mosaic of Comedy, Drama, Mystery, and Genre-Hopping