The former House of Cards star, Kevin Spacey, has been declared not guilty of all 9 charges of sexual assault including causing a person to engage in penetrative sexual activity and indecent assault. After spending four and half weeks at Southwark Crown Court in London trying to clear his name, the verdict was finally passed on Wednesday, July 26, 2023, at Southwark Crown Court in London, UK. It took the jury 12 long hours to come to the decision and declare Spacey free of every charge of sexual assault allegations against him.
It was said that while Kevin Spacey's final verdict was read out, the actor broke down in tears. It was such an emotional moment for the American Beauty actor that a court usher walked up to the glass dock he was in and offered him a tissue paper which he accepted with gratitude— per Variety.
The Jury Couldn't Wait To Meet Kevin Spacey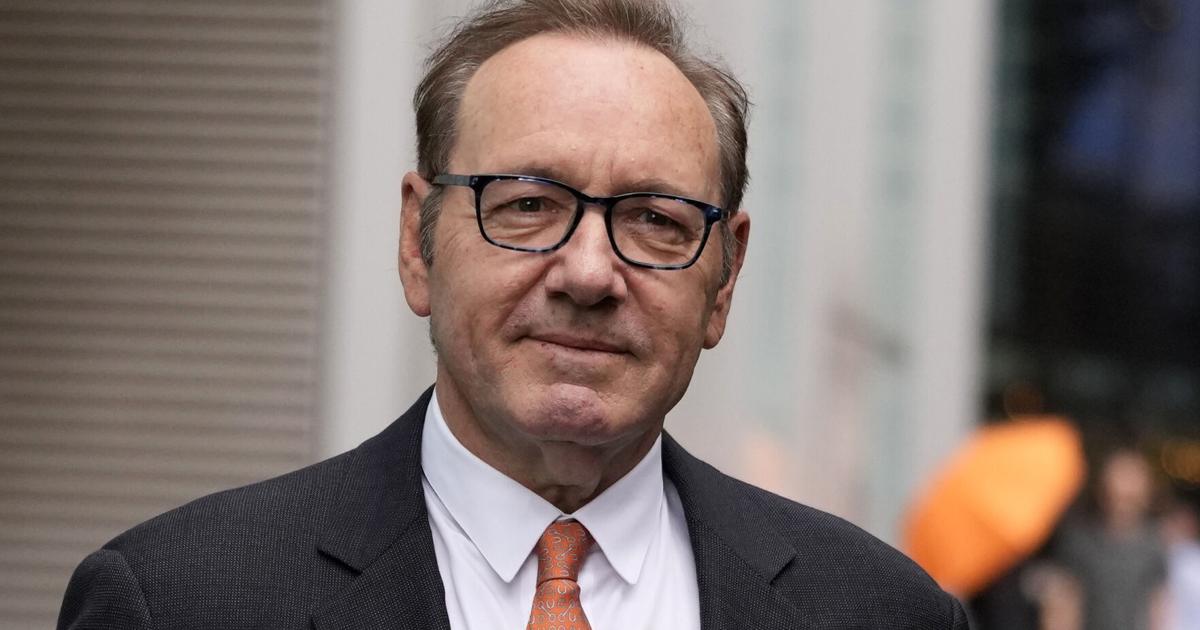 Immediately after the Margin Call actor walked out of the courtroom a free man, he located his manager Evan Lowenstein. Lowenstein has stood by him all throughout his trying times and thanked him. Spacey then turned to his legal team, which is comprised of Barrister Patrick Gibbs QC, and Solicitor Oliver Schneider Sikorsky, and thanked and hugged each of them.
RELATED: How Hulk Hogan Bought The Iconic "Hulk Hogan" Ring Name For Cheap
After Spacey's trial, something out of the ordinary happened. Five jurors, comprised of four men and a woman, waited for the actor outside the courthouse with the hope of meeting him in person. They however met with his manager Evan Lowenstein. After some discussions with Lowenstein, they all walked back into the courthouse where Spacey "Thanked them and, at one point, made a brief bow towards them with his arms crossed across his chest." [Variety]
After the trial, Kevin Spacey released a statement to the press about his thoughts and feelings after receiving the verdict.
"I imagine that many of you can understand that there's a lot for me to process after what has just happened today. But I would like to say that I am enormously grateful to the jury for having taken the time to examine all of the evidence and all of the facts carefully before they reached the decision. And I am humbled by the outcome today. I also want to thank the staff inside this courthouse, the security and all those who took care of us every single day, my legal team … for being here every day and that's all I have to say for the moment. Thank you very much."

-Kevin Spacey-
Complaints Made Against Kevin Spacey By The Four Men That Accused Him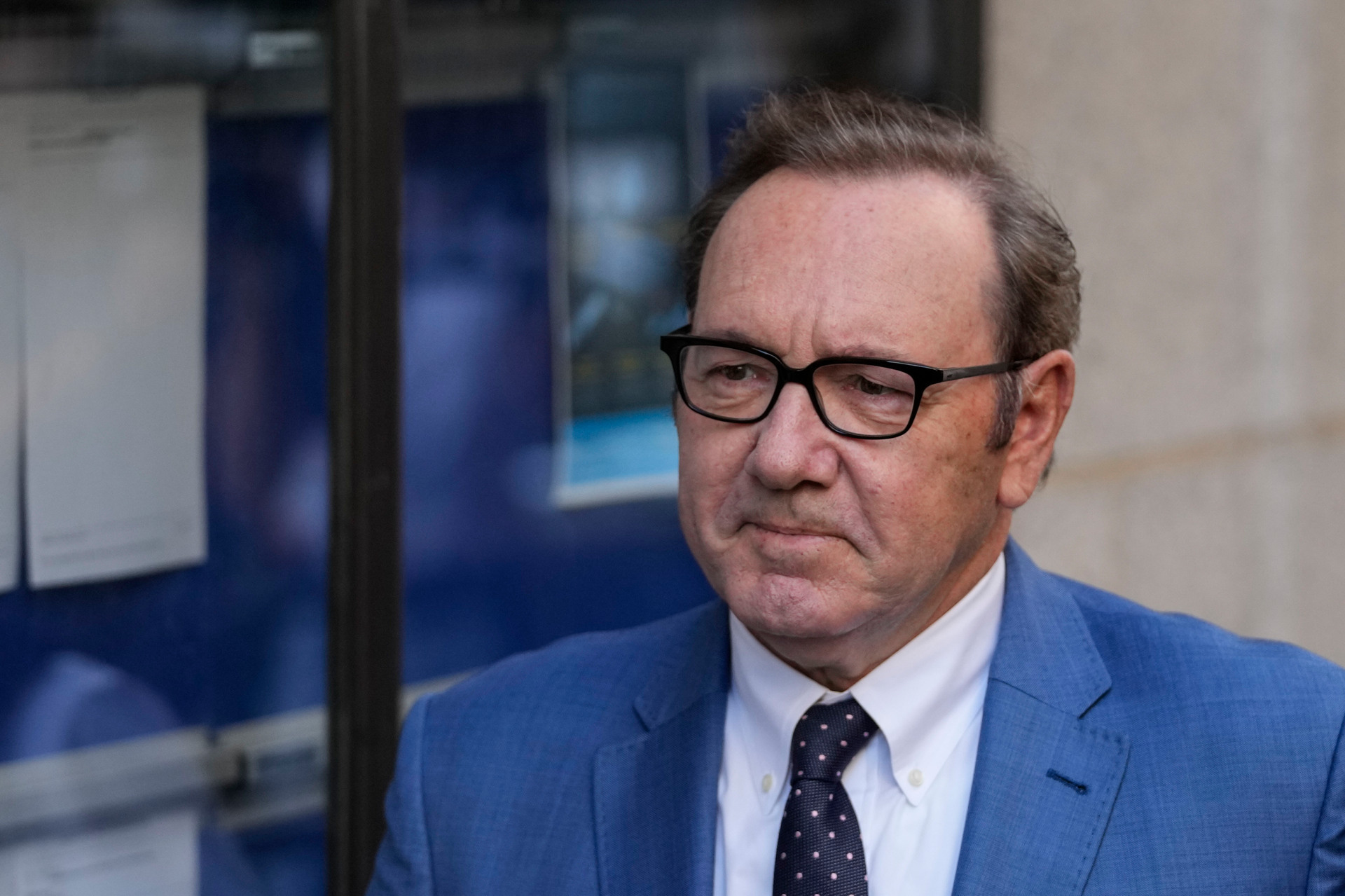 The four men that accused the Negotiator actor of sexual assault testified during his trial. One of the four men who associated with Spacey back when he was still the creative director of the Old Vic Theater said he and the actor met in the early 2000s.
RELATED: Loki: Check Out The Return of Jonathan Majors In New Season 2 Trailer
According to him, Spacey made it a habit of constantly grabbing him by the crotch. One time, while he was driving, Spacey grabbed his crotch so hard that he nearly drove off the road. Spacey on his part shared that his relationship with the victim was "Consensual" and that although it had involved touching, he never crossed the victim's boundary.
Spacey also completely denied the near-accident story and provided evidence that proved that the incident happened at a whole different time.
The second accuser said that in 2005 he attended a charity event that Spacey happened to be in when Spacey began dropping several sexually aggressive comments before suddenly pinning him to the wall and grabbing his crotch. Spacey denied ever meeting the man at such an event.
The third person said that in 2008 he found himself asleep in Spacey's London apartment with no knowledge of how he got there. At his wake, he saw Spacey performing oral sex on him. Spacey on his part shared that the act was consensual and proceeded to provide telephone records as evidence that rendered the man's claims useless.
The fourth person said he met Spacey at a pub and ended up at his rented house in Gloucestershire where Spacey kissed his neck, grabbed his genital and proceeded to tell him "be cool, be cool." Kevin Spacey also denied the sexual assault claim saying it was a drunken "clumsy pass" which he later tried to apologize for.
What's your take on the Kevin Spacey case? Do you agree with the verdict or does your opinion differ? Share your thoughts in the comments below or on our social media. Keep following The Illuminerdi for more content like this, we're always watching.
SOURCE: Variety
KEEP READING: Coven of Chaos Rumors: Agatha Will Be Bisexual and In Relationship With This Mystery Character [SPOILERS]