The upcoming Agatha: Coven of Chaos series is shaping up to be something quite special, especially considering it's coming from the mind of Jac Schaeffer, the showrunner behind WandaVision, arguably the best Disney Plus series so far. While the main characters are different, it seems like it will be doubling down on some of the aspects that made the original show so special, from its genre-swapping approach to introducing and expanding memorable characters like Agatha Harkness herself.
Kathryn Hahn is coming back as the titular witch and she will be joined by some of the supporting cast from Westview, including Debra Jo Rupp (Mrs. Hart) and Emma Caulfield (Dottie). But there are many new members coming into the family, including Joe Locke, who is reportedly playing Billy Maximoff, and Aubrey Plaza, whose character still remains under wraps.
Well, sort of…
RELATED: Agatha: Coven of Chaos: Aubrey Plaza Cast in Mystery Role and New Shooting Details: Exclusive
One of the latest additions to the rumor mill surrounding Agatha: Coven of Chaos is concerning the character's sexuality. According to anonymous account, but notable poster of Marvel Studios' supposed-insider information, @CanWeGetSomeToast3, Agatha will be revealed to be bisexual in the series. Moreover, according to Alex Pérez from The Cosmic Circus on social media, Agatha will be in a relationship with Aubrey Plaza's character in the show.
Aubrey Plaza and Kathryn Hahn's Characters in Agatha: Coven of Chaos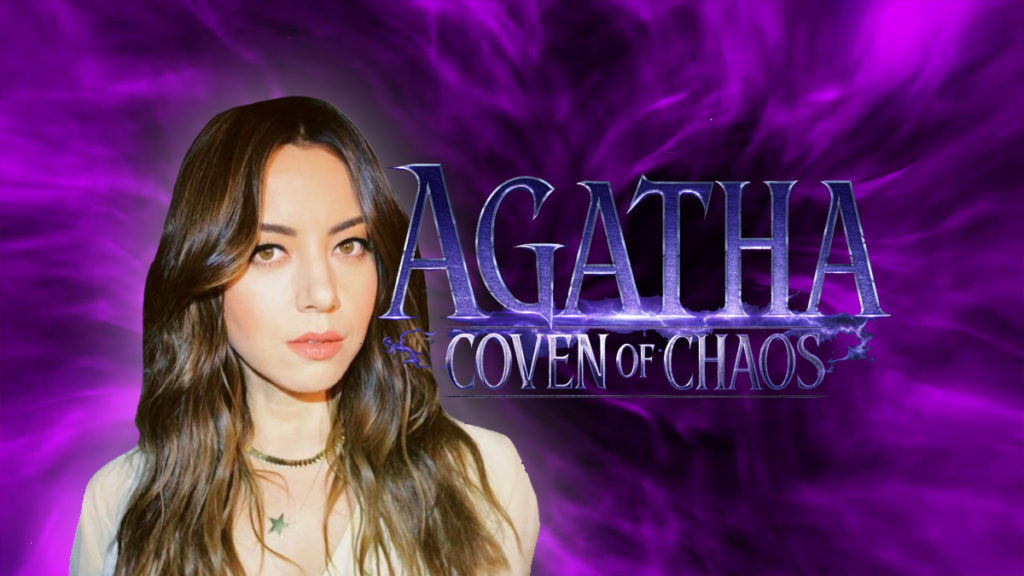 So let's assume for a second that they are indeed a couple in the show, how does that play into the story? While plot details remain mostly under wraps, we know that Agatha's coven of witches, which includes Patti LuPone's character, as well as Aubrey Plaza's (as the former revealed in a now-famous slip-through), will be traveling to Westview to liberate Agatha from Wanda's spell. She will probably be back in her witch form shortly after the show starts; why exactly, remains to be seen. We've speculated in the past that it could be because of a major threat, but perhaps Agatha's partner may have a say in that too.
What would be more interesting, however, is that the witches had to rescue Agatha despite her connection to Aubrey Plaza's character, meaning that perhaps their relationship was not on solid ground. After all, if they were happy together, why did Agatha leave on her own? It would be fascinating to have a love-hate relationship between them; having both of these amazing actresses play diabolical-yet-obsessive witches who can't stand each other, but also can't stand being apart, would be a true delight.
RELATED: Agatha: Coven of Chaos' Rumored Main Villains Uncovered!
The question remains, though; who is Aubrey Plaza playing? All of these online "scoopers" who claim to be so in the know have been dancing around this question for months now, teasing it will be a major character but never revealing who exactly, and why that matters. For now, we only have the website Giant Freakin' Robot saying that she will be playing Death. @CanWeGetToast teased that she will be a Green Witch. So who really knows, because the bottom line is that Aubrey Plaza is a great actress (and now an Emmy nominee), and that should be enough to get us excited about her character.
In an interview with The Hollywood Reporter earlier this year, Plaza said that it was working together with Hahn that convinced her to join Agatha: Coven of Chaos, also calling the show the "most elevated Marvel material out there":
"I wanted very much to work with Kathryn Hahn. I had a blast! I love my character in [Coven of Chaos] and it's the most elevated Marvel material out there!"

– Aubrey Plaza –
The @CanWeGetToast account has also teased that Plaza's character is here to stay, as she will appear in projects beyond Coven of Chaos. For now, though, we will have to wait until the show comes out, sometime in 2024.
What do you think about this new development? Do you believe the rumors, and if so, are you excited about the prospects of Kathryn Hahn and Aubrey Plaza's characters being married in Coven of Chaos? Let us know your thoughts on our social media, and stay tuned for more details on the show as they continue to develop!
KEEP READING: Agatha: Coven of Chaos Star Describes New Series as WandaVision Season 2
Source: @CanWeGetSomeToast3, Alex Pérez