Brian Pillman Jr. was rumored to have had a WWE tryout last month.  According to PWInsider Pillman will be attending this week's NXT tapings so I guess he passed the tryout.  It is also believed that he has signed a contract with WWE, but WWE does occasionally let free agents wrestle on NXT on short-term handshake types of deals.  They may be testing the waters to see if WWE fans know who he is and if he creates any buzz before signing him.
It is also not known if Pillman will even be on NXT TV or just at the taping and perhaps on a dark match. I don't know if they even have NXT dark matches, but they may want to see what he can do in the ring firsthand.
RELATED: Matt Cardona Wearing WWE Women's Tag Team Championship Was A Huge Stunt
The Loose Cannon
If the Brian Pillman Jr. name sounds familiar, it should for two reasons. The first is old school wrestling fans should recognize the name because his father Brian Pillman Sr. wrestled for WCW for years and proved himself as someone to keep an eye on.
In 1996 Pillman Sr. joined WWF/WWE and was unable to wrestle because of a broken ankle, but his personality shined through. Fans who were well aware of his wrestling ability were very excited to see what he could do in WWF if he was used correctly. He began a feud with Stone Cold Steve Austin and shortly after joined the Hart Foundation. It looked like Pillman was right on the cusp of finally living up to his full potential and becoming a big star in WWF. However, in 1997 he died of a heart attack in his hotel room.
AEW And The Varsity Blonds
Pillman Jr. should be familiar to modern wrestling fans as he wrestled for some well-known indie promotions including MLW and the much more prominent AEW. He joined AEW in 2019 right at the start of AEW and very early on in his career.
RELATED: Cody Rhodes Looks Back Proudly On His Final Days In AEW
Pillman Jr. was mostly used on AEW Dark during his time with AEW. He was used as enhancement talent and lost to wrestlers AEW was looking to push. He began teaming with Griff Garrison to form The Varsity Blonds. This was a tribute to his father who had formed the Hollywood Blonds with "Stunning" Steve Austin. Eventually Julia Hart joined The Varsity Blonds before being tempted and joining the House of Black. The team mostly wrestled on Dark with occasional matches on Dynamite or Rampage.
In July of this year Pillman Jr.'s contract with AEW expired and it was not renewed. Currently he is a free agent with Pillman Jr. and WWE rumored to be heavily interested in each other.
A Pillman Returning To WWE? (via NXT)
Pillman Jr. would make a great addition to the NXT roster and will give him the opportunity to complete any skills he is missing and expand on his wrestling knowledge. WWE loves second generation wrestlers and Pillman is someone who they can get behind. Currently NXT's top guy is a second generation wrestler in Bron Breakker, son of Rick Steiner. WWE could call on a shared history of their two fathers who I'm sure crossed paths in WCW back in the day.
We will have to be sure to tune into NXT this Tuesday to see if the rumors are true and if Pillman makes his WWE debut.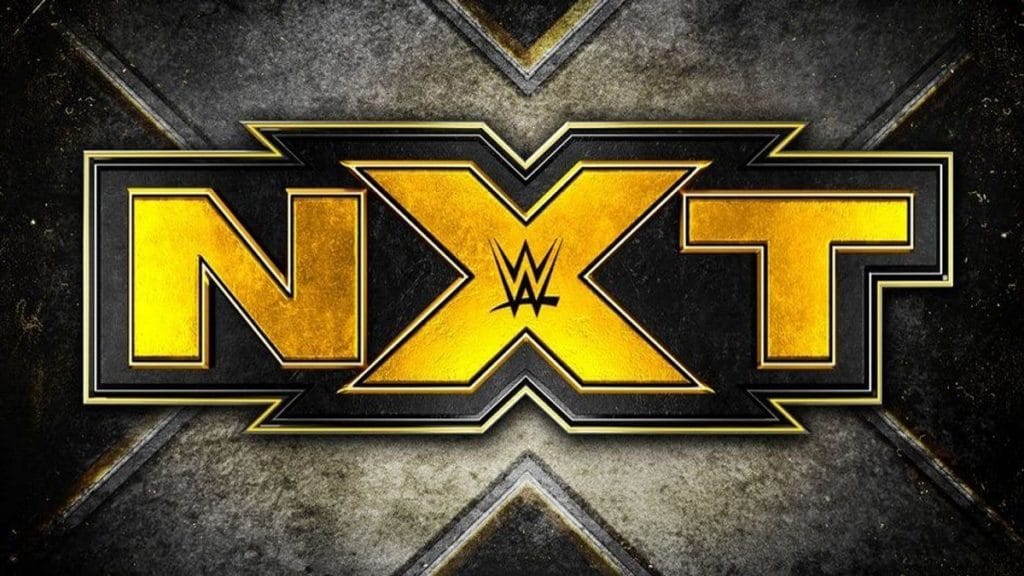 Do you think Pillman should join WWE?  Do you think they will use him right or just want another second generation wrestler to milk?  What did you think of his time in AEW?  Could you see his potential or is he far off from becoming a big star?  Let us know who you think should be his first feud in NXT and if it should be Breakker on social media.
Sources: PWInsider, Wrestling Inc.
KEEP READING: GUNTHER Explains Why He Is Such A Great IC Champion