Puppies, and doggies, and dick-ripping, oh, my! That's what you're in for with Strays. Strays is a raunchy adventure movie full of debauchery, drugs, and a daring mission to rip off the dick of a dastardly dog dad. It's mostly easy and low-brow jokes, but I suspect it could be a high note for many. Especially under certain conditions.
Homeward Bound
The story follows Reggie (Will Ferrell), a naïve and relentlessly optimistic Border Terrier, who is abandoned by his sleazy owner, Doug (Will Forte), and left to fend for himself on the city streets. Initially, Reggie is convinced that Doug would never abandon him intentionally, but after befriending a foul-mouthed Boston Terrier named Bug (Jamie Foxx), Reggie begins to see Doug for the heartless person he truly is. Together with Bug and his friends, Maggie (Isla Fisher), a smart Australian Shepherd, and Hunter (Randall Park), an anxious Great Dane, Reggie hatches a plan to seek revenge on Doug and find his way home.
RELATED: Golda Movie Review: Helen Mirren Deserves Better than Starring in Jingoistic Trash
Reggie's plan is to bite off Doug's dick because it's his favorite toy. It's a pretty ridiculous goal, but it's ridiculous enough to be funny. And that's where the greatness of Strays really shines. It is not meant to be serious or deep. It's a lot of blue jokes told verbally and visually. It's enhanced by cute dogs and animals which is never a bad thing. Combined with a hilariously gifted cast, this ridiculous movie is as good as it can get.
Surprisingly Short Leash
That said, the movie never seems to go off the leash. It is a very out-there movie, but it never seems to tread any new ground. Dick jokes, abundance of gross bodily functions, and even shocking deaths don't get the film to resonate. Maybe I'm too jaded, but these jokes, even though by all technical marks are great, very rarely got me to laugh out loud. Which is especially important for a theater experience. At least in my opinion.
RELATED: Dreamin' Wild Movie Review: Casey Affleck Gives Career-Best Performance in Moving Biopic
However, I think there is a scenario where audiences can truly appreciate how high the comedy is in Strays. That is to get high and watch the movie. I am in no way promoting drug use. But if you recreationally enjoy certain things and watch movies under the influence of those recreational activities, I believe this is a movie that is meant for it.
If It Looks Like a Dog and Acts Like a Dog…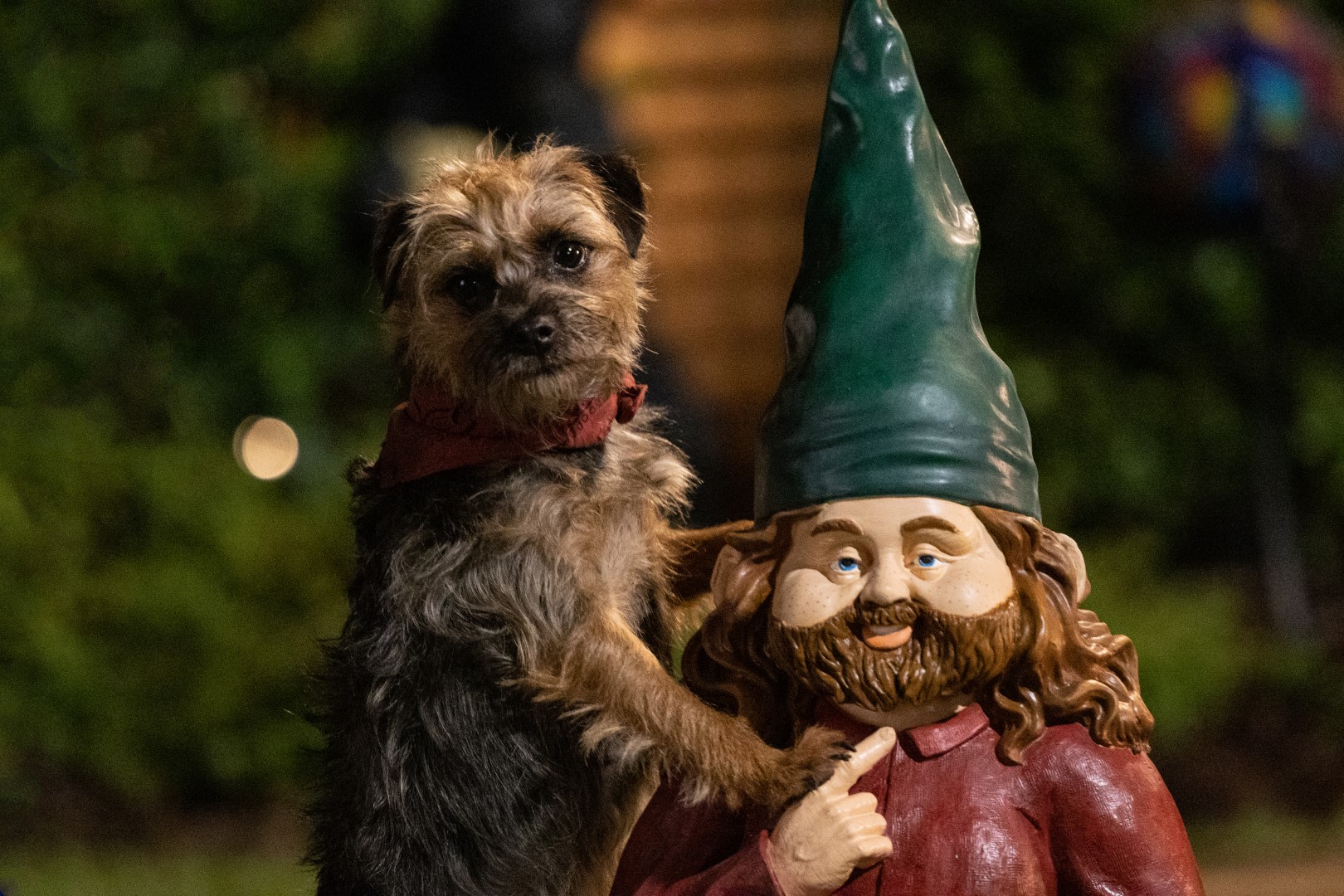 Strays is a fun comedy romp told through the eyes of man's best friend. It's exactly what the red band trailer makes it out to be. It's funny, it's surprising, and it's pretty damn adorable. It's a cute raunchy R-rated comedy that might not be for everyone, but if you're into vulgar and deeply blue comedy, it will definitely scratch the itch. Even if it doesn't necessarily change or elevate the game, it's a fun little romp that'll brighten up your day. Albeit far less than an actual dog that's happy to see you.
For being a fun mind-numbing film, I give Strays a 6 out of 10.
Strays released exclusively in theaters on August 18, 2023.
About Strays
Release: August 18, 2023
Directed by: Josh Greenbaum
Written by: Dan Perrault
Producers: Phil Lord p.g.a., Christopher Miller p.g.a., Erik Feig p.g.a., Aditya Sood p.g.a., Louis Leterrier, Dan Perrault
Executive Producers: Nikki Baida, Doug Merrifield, Jessica Switch, Julia Hammer
Cast: Will Ferrell, Jamie Foxx, Isla Fisher, Randall Park, Brett Gelman and Will Forte, Josh Gad, Harvey Guillén, Rob Riggle, Jamie Demetriou and Sofia Vergara

Synopsis
A subversion of the dog movies we know and love, Strays, directed by Josh Greenbaum (Barb and Star Go to Vista Del Mar) and written by Dan Perrault (Players, American Vandal), is a hilarious, R-rated, live-action comedy about the complications of love, the importance of great friendships, and the unexpected virtues of couch humping.
Are you ready to how with laughter? Are you excited to see Strays powerhouse comedic cast take on the unexpected virtues of couch-humping? Do you love movies that explore the complications of love, the importance of great friendships, and feature adorable dogs? Share your thoughts and excitement with us on social media!
KEEP READING: The Equalizer 3 Review- Denzel Plays Hitman on Easy Mode