The official first hero of James Gunn and Peter Saffran's DCU, Blue Beetle has made an astounding entrance. Based on the comic book character of the same name, the film follows the story of Jamie Reyes (Xolo Maridueña) as he discovers his new abilities and overcomes the corporate evil with his family.
You Can Copy My Homework, Just Change it a Bit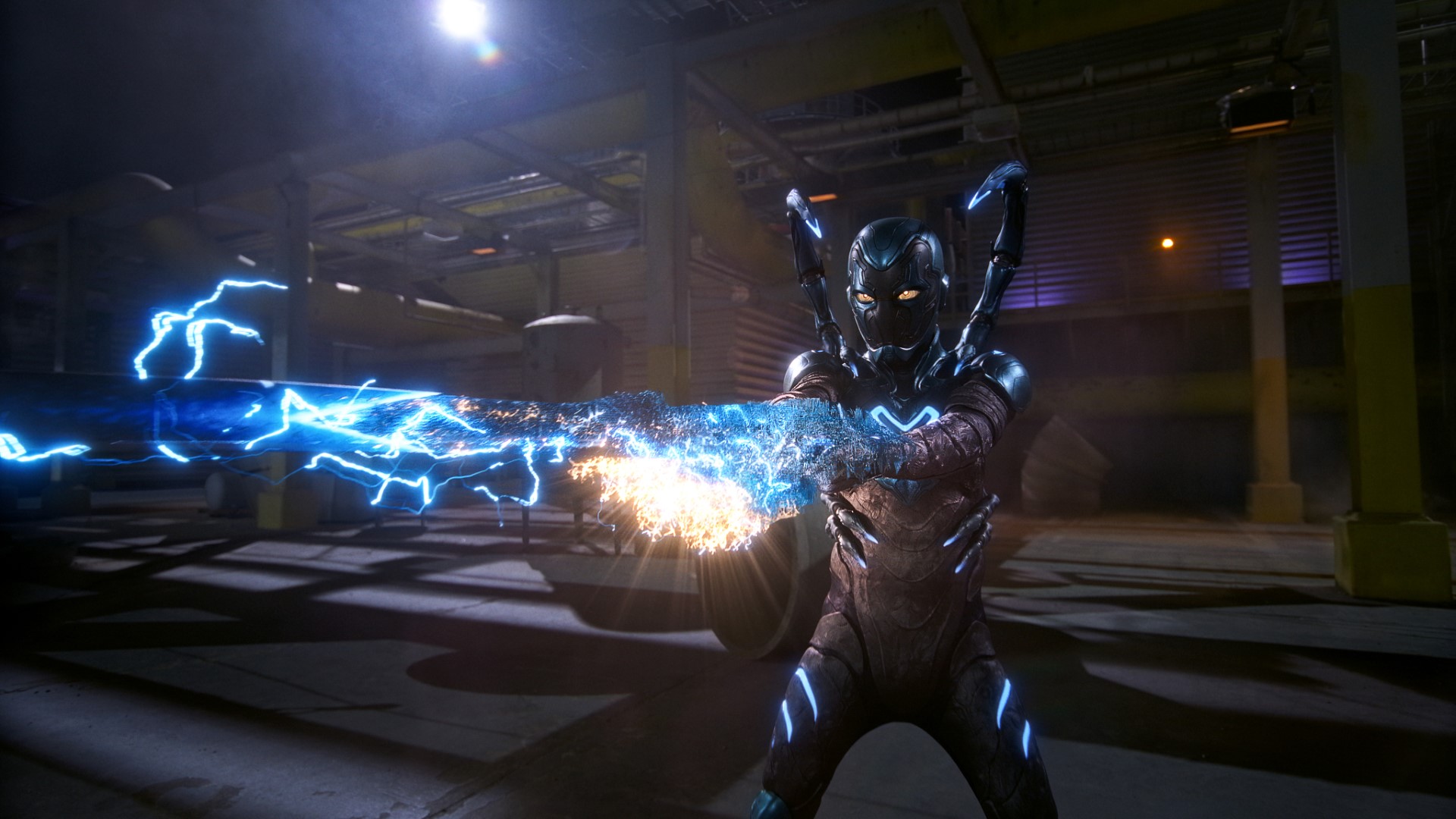 RELATED: Strays Review – Adorable, Ridiculous, and Hilarious
Warner Bros. and DC have delivered a tale as old as time – a young man, laden with sudden responsibility, must fight for justice. His fight is against an evil corporate billionaire and someone with essentially the same powers he has. Luckily, he doesn't have daddy issues, otherwise, it would have been obvious. Although he does have some stuff happen with his dad, that is akin to older movies also with a bug theme… Long story short, Blue Beetle does not deliver something new.
The Best Big Budget Movie To Utilize the Power of Family, This Year
The storyline leaves much to be desired with its predictability, but the Reyes family's dynamic brings a spark of life to the otherwise familiar film. The film, directed by Ángel Manuel Soto and penned by Gareth Dunnet-Alcocer, revolves around Jaime Reyes (played by Xolo Maridueña) and his family. The Reyes are portrayed by an ensemble cast, featuring Damían Alcázar, Elpidia Carrillo, Belissa Escobedo, George Lopez, and Adriana Barraza, who all deliver memorable performances, showcasing a spectrum of emotions, sharp quips, and humorous one-liners that outshine the film's protagonist.
RELATED: The Equalizer 3 Review- Denzel Plays Hitman on Easy Mode
Maridueña's portrayal of Jaime is phenomenal. If anything should be copied from Marvel, it is the use of a younger superhero to be the heart and base of the universe, and hopefully, that is what happens with Maridueña. He is adorkable, heroic, and fully believable as a pure-hearted superhero. Plus his Cobra Kai past is well utilized, proving he has everything necessary to be a leading hero actor. It is a true shame that he is unable to celebrate in what is an objectively big step forward in his career because the studios are wasting money trying to seem like they are fair and reasonable partners instead of being fair and reasonable partners.
Latin Flavor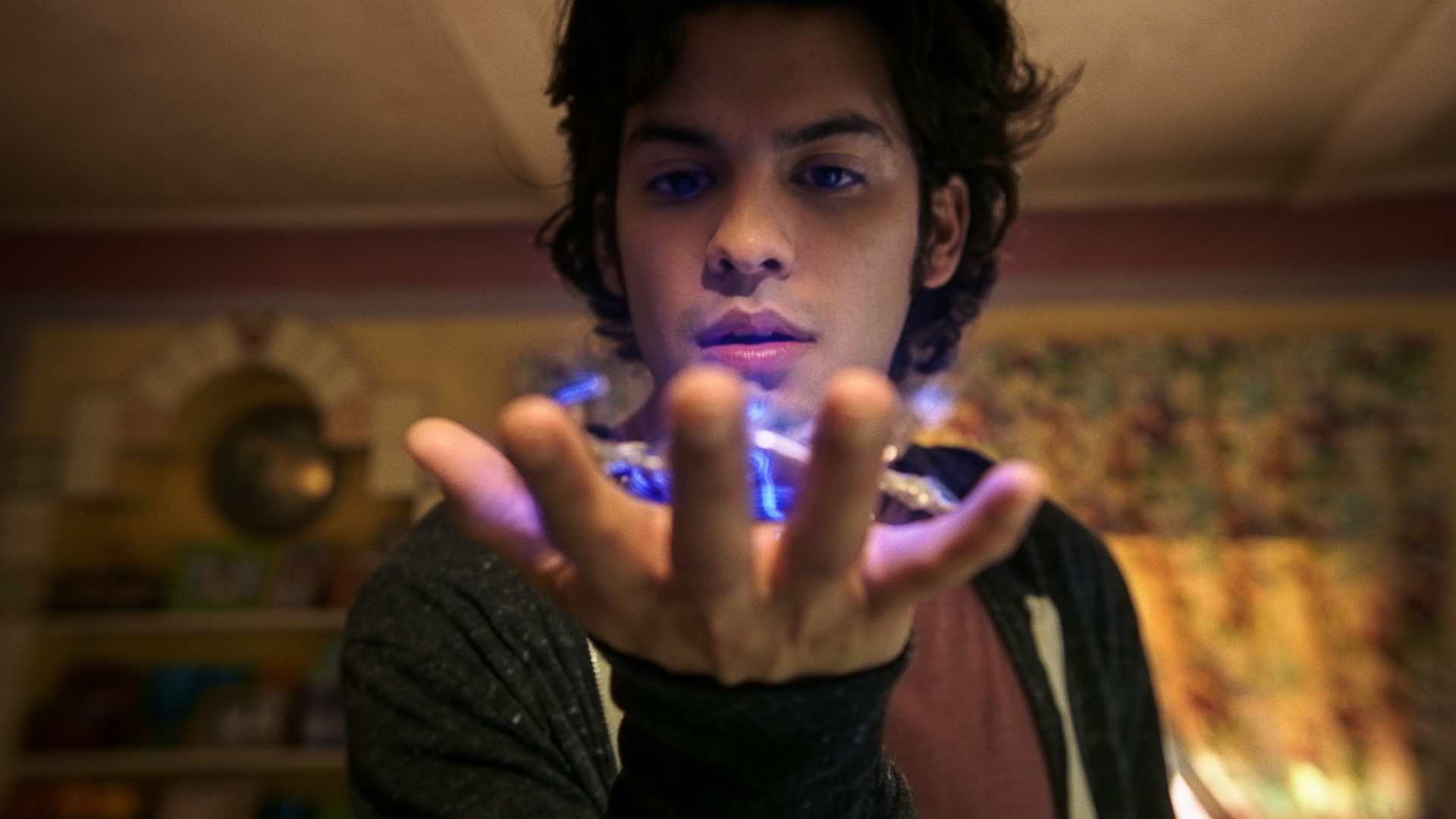 Ángel Manuel Soto infuses Blue Beetle narrative with political undertones that address class disparity and racial microaggressions. However, the film's exploration of these themes is superficial at best, rendering Jaime's journey more of a missed opportunity than a poignant commentary on the immigrant experience. Though the Latin experience is obviously coming from an authentic place, the dish is obviously a diner staple rather than a home-cooked meal.
RELATED: Dreamin' Wild Movie Review: Casey Affleck Gives Career-Best Performance in Moving Biopic
Soto's infusion of Latin culture into the narrative is the highlight of the story itself. Without it, it would be a near-carbon copy of other bug-themed or armored superheroes. The personal perspective and love of the culture is what enables it to "homage" other such films without audiences blaming the team that made the film. It also gives a lot of hope for the entire team to get more control and freedom to explore in future outings.
True Hearts and Creative Minds Beat Corporate Decisions
Without Soto's direction and the absolutely charming cast, led by Maridueña, Blue Beetle would be hailed as a rip-off. And it is obvious that the powers that be wanted to play it extremely safe and try to recreate a formula done for over a decade in an epic sage. Literally every element of the film can be "infinitely" compared to films in another saga. The age/innocence/endearing of the lead, the theme and power type of the hero, the afterlife, all copies of something done elsewhere.
RELATED: Golda Movie Review: Helen Mirren Deserves Better than Starring in Jingoistic Trash
Ultimately, Blue Beetle would have failed to deliver a compelling narrative or a memorable protagonist, if not for the astounding team that actually made the film. While the film may not come off new narratively, or story-wise, the energy that radiates from it is infectious. It will be impossible to not fall in love with the Reyes family and want to see them save the world again.
Considering how painfully obviously the corporate powers tried to force them to copy someone else's playbook, Soto, Maridueña, and the rest of the Blue Beetle team made a fun and enjoyable film, and set the stage for who should obviously be a pillar of the DCU both in front of and behind the cameras.
For being able to make magic from the obviously narrow-minded corporate marching orders, I give Blue Beetle a 7/10.
Blue Beetle released exclusively in theaters on August 18, 2023.
About Blue Beetle
Release Date: August 18, 2023
Director: Angel Manuel Soto
Cinematography: Pawel Pogorzelski
Producers: Peter Safran, John Rickard
Screenplay: Gareth Dunnet Alcocer
Executive producers: Walter Hamada, Zev Foreman, David Siegel
Cast: Xolo Maridueña, Adriana Barraza, Damían Alcázar, Elpidia Carrillo, Bruna Marquezine, Raoul Max Trujillo, Oscar winner Susan Sarandon, George Lopez, Belissa Escobedo, Harvey Guillén

Synopsis:
Recent college grad Jaime Reyes returns home full of aspirations for his future, only to find that home is not quite as he left it. As he searches to find his purpose in the world, fate intervenes when Jaime unexpectedly finds himself in possession of an ancient relic of alien biotechnology: the Scarab. When the Scarab suddenly chooses Jaime to be its symbiotic host, he is bestowed with an incredible suit of armor capable of extraordinary and unpredictable powers, forever changing his destiny as he becomes the Super Hero BLUE BEETLE.
Are you excited to see Jaime Reyes' journey from college grad to superhero? Are you intrigued by the ancient alien biotechnology, the Scarab? How many times have you watched it? If so, share your excitement for Blue Beetle with us social media!
KEEP READING: 'Heart of Stone' Review – Gal Gadot's New Expertly Executed Possible Mission