This piece was written during the 2023 WGA and SAG-AFTRA strikes. Without the labor of the writers and actors on strike, the movie being covered here wouldn't exist.
Leave it to Rachel Sennott and Emma Seligman to write the best comedy of the year in Bottoms. The duo, previously known for the 2018 short/2021 feature Shiva Baby, make their studio comedy splash with the funniest, gayest, and rowdiest movie of 2023. It never overstays its welcome and provides a consistent amount of surprisingly hilarious sequences anchored by sharp writing and incredible lead performances from Sennott and Ayo Edebiri.
Sennott and Edebiri play PJ and Josie, two loner best friends who dream of being in a relationship with Brittany (Kaia Gerber) and Isabel (Havana Rose Liu), respectively. After Isabel's boyfriend, Jeff (Nicholas Galitzine), accuses Josie of breaking his leg by hitting him with her car (which didn't happen; she only slowly advanced her car in the hopes that Jeff would move, but instead collapsed to the ground and pretended to be severely injured), the two devise a plan to start a self-defense (or fight) club in the hopes that Brittany and Isabel join.
When they eventually do, Jeff's right-hand man, Tim (Miles Fowler), tries to expose the fight club and find dirt on both PJ and Josie, who say they spent the summer in juvenile detention (with Josie claiming to have allegedly killed an inmate…who was then magically revived several minutes later), giving them the experience to run the club. What follows is a ride that would be aptly described as "bats–t crazy," because it is, and I'm forever grateful that this wildly entertaining movie exists in the first place.
Bottoms Starts Small But Grows Into a Wild Ride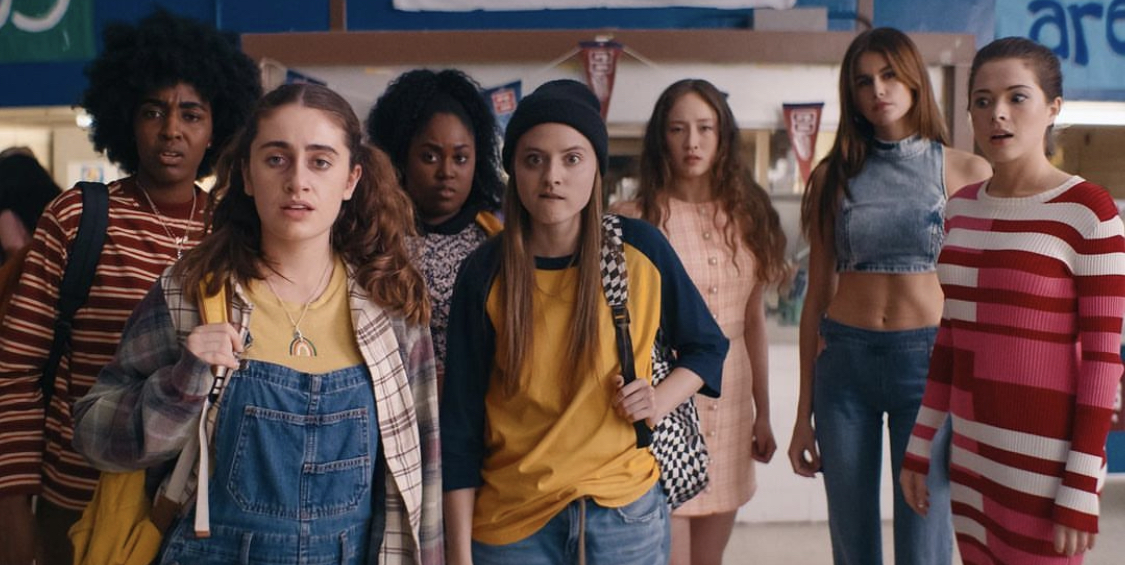 What could've been a rather conventional comedy that goes through the ups and downs of PJ and Josie's wild ride isn't afraid of subverting expectations and pushing several buttons that shouldn't be pushed. But there's no corner in which Seligman and co-writer Sennott are afraid of tackling. In an era in which movie studios are reticent in making mainstream queer cinema, and the ones that do get released aren't very good, Bottoms is unapologetically gay from the minute it begins and cranks the intensity (and tension) as it goes along.
Earlier in August, Nicholas Galitzine starred in Amazon's Red, White & Royal Blue, which attempted (once again) to bring a queer story to mainstream audiences but failed miserably. Imagine making an R-rated gay rom-com with two extremely attractive stars and delivering an amazingly milquetoast romance between the two, as if the filmmakers were afraid that some passion (or energy) would alienate viewers. Seligman doesn't do any of that with Bottoms – they fully lean into the film's zany energy from the minute it begins and not only celebrate female empowerment but also give massive amounts of visibility to queer teenagers who are still in the process of finding themselves in this messy world called life.
RELATED: Here's How To Go To Movies for Only $4 This Weekend!
Oh, sure, it could've chosen the safe route. We would've gotten a mildly enjoyable but ultimately mediocre and predictable affair. At every single turn where the movie can go into conventional territory, Seligman consistently flips the story to its head and goes into a cruder, meaner, and more ultra-violent movie than I ever imagined, which I loved.
The fight scenes are rough — and that's the point. But the film completely exceeded the level of violence and gore I expected, particularly during its blood-soaked climax that gets funnier the more you think about what the characters had done. Shiva Baby was frequently compared to Uncut Gems, but Bottoms' finale has the most Safdie level of anxiety Seligman has done so far before that incredible brawl.
Yes, it's funny. It's non-stop hilarious. My sides hurt from laughing so hard, and I may not have respected my doctor's orders to keep my jaw movements light for a month after finishing a very long (and expensive) dental treatment. But I couldn't help it. Bottoms is so funny and delivers jokes at a breakneck pace in moments when you least expect them.
However, there's a fine line that Seligman treads between being solely funny or being funny and saying something through incessant laughter. They choose the latter and deliver a once-in-a-generation cinematic miracle: it's funny because it's poignant. We laugh but can easily relate to PJ and Josie's struggles, as simultaneously simple and complicated as they are. We also cringe at their attempts to (unsuccessfully) start a fight club, but their quest might uplift a group of women who never knew they needed this close-knit friendship circle of badass people willing to liberate (and defend) themselves.
Rachel Sennott and Ayo Edebiri are Icons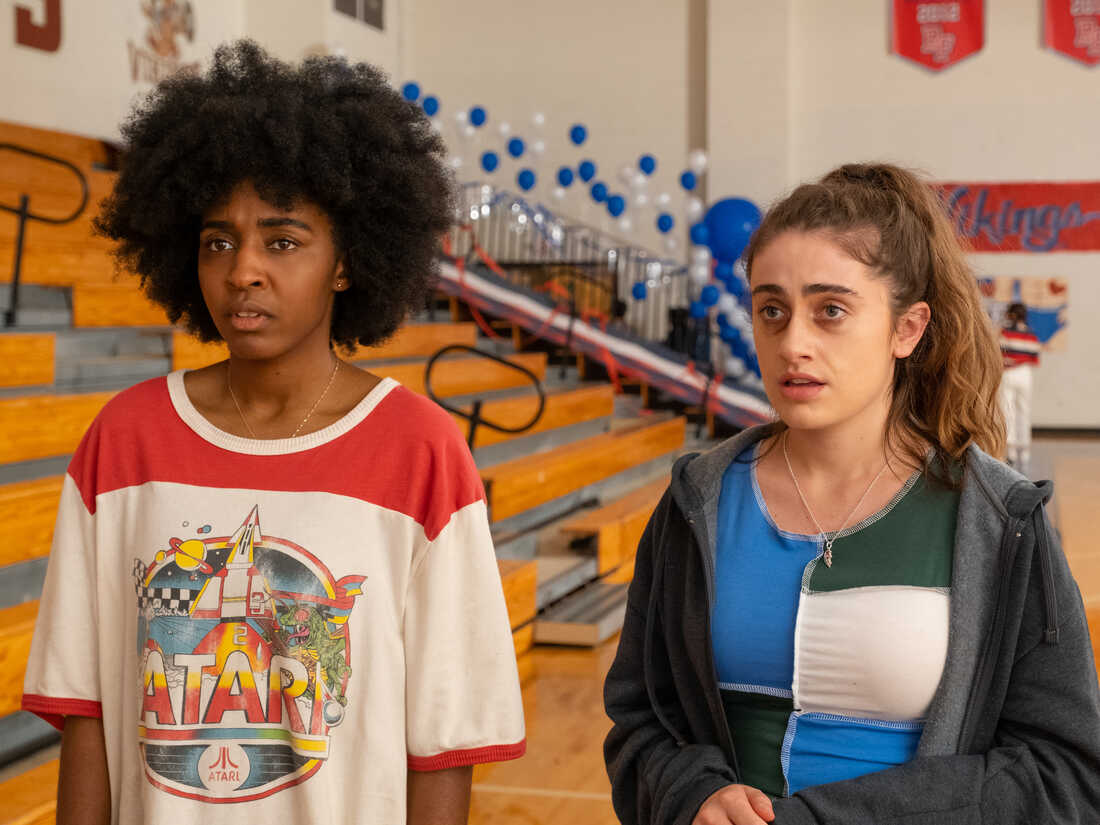 Bottoms wouldn't work if the writing was no good, and the actors weren't 110% committed to the material given. Thankfully, that's not the case. And thank God we have Rachel Sennott and Ayo Edebiri giving two iconic performances once more. Both have been on an incredible roll (especially Edebiri in The Bear, Theater Camp, and Teenage Mutant Ninja Turtles: Mutant Mayhem this year) and lean into their comedic skills with incredible gusto. Sennott and Edebiri's chemistry is completely off the charts, and it's part of the charm that makes Bottoms such a terrific and breezy watch.
You completely believe in PJ and Josie's friendship, even though they seem completely apart from each other in terms of personality. They're joined by an equally talented group of supporting players, with Havana Rose Liu being their biggest standout. After her incredible breakout performance in No Exit, I couldn't wait to see what she would do next.
RELATED: 'Bottoms' Brings a Raunchy Twist to Fight Club… in High School
In Bottoms, she proves to be a highly-talented comedic actor, especially in one scene where she finds out Jeff is cheating on her with Hazel Callahan's (Ruby Cruz) mother (Dagmara Domińczyk). Her facial expressions go from laugh-out-loud hilarity to total desperation in a minute, and the scene got the biggest laughs from the audience.
Cruz is also excellent as Hazel, and Galitzine impressed me for the first time as Jeff (I didn't know he was this funny. Maybe he should choose scripts that highlight his talents), but Marshawn Lynch surprises even more as Mr. G, the most laid-back teacher in the world who doesn't teach their students much about history. All of them are impeccable and masters of comedic timing. Cruz and Galitzine, unfortunately, never got to showcase it until now. Hopefully, it'll lead them to better roles as they become stars in their own right.
I've tried my best to hide the best parts of Bottoms for you because this movie is best experienced as blind as a bat without knowing much about it. It not only brilliantly celebrates gender identity and female empowerment in a way that feels liberating and cathartic, but it's also really funny, and it was pretty great to laugh with a group of strangers for ninety minutes who were experiencing the same feeling. The studio comedy hasn't felt this alive, and it's more than high time for the gays to take it over.
5/5
Bottoms is now playing in theaters. What were your thoughts on the movie? What do you hope Emma Seligman and Rachel Sennott do next? Let us know in the comments below, and be sure to follow us on social media!
KEEP READING: Golda Movie Review: Helen Mirren Deserves Better than Starring in Jingoistic Trash