Did you miss out on the summer blockbusters of the year? Or did you want to rewatch your favorite franchise? Guess what? You are in luck because it's National Cinema Day on Sunday August. 27th 2023. Most theaters across the country are offering tickets to the movies for only $4!
The National Cinema Foundation stated;" Building on the unprecedented success of last year's inaugural National Cinema Day, the Cinema Foundation is calling on film fans across the country to gather for a national day to celebrate the magic of the movies on the big screen."
National Cinema Day Is Bringing You The Movies For Cheap!
"The second annual National Cinema Day celebrates the power of movies to bring us all together, and discounted admissions for all movies at participating U.S. theaters in all formats (including Premium Large Format screens) will be no more than $4."
We bet you are wondering how many movie theaters will be part of National Cinema Day. According to The Cinema Foundation, approximately 3,000 locations are expected to take part in the one-day event. Popular cinema chains we know and love, including AMC Theatres and Regal Movies, have also announced their participation in the event. You can't go wrong with discounted popcorn, right?
To buy tickets or see a list of participating theaters, visit NationalCinemaDay.org, Fandango or your local movie theater's website or app.
The important question is: what movies will be shown in cinemas? Summer hits including Barbie, Oppenheimer, Mission:Impossible-Dead Reckoning Part One and Blue Beetle are on the menu as well as new films opening this weekend like Gran Turismo, Golda, The Hill, Retribution, and Bottoms.
RELATED: REBEL MOON: FIRST TRAILER FOR ZACK SNYDER'S NETFLIX EPIC MAKES AN EXPLOSIVE DEBUT
Including family hits like The Super Mario Bros. Movie and Disney's The little Mermaid Sing-Along, and classsic re-releases like Jurassic Park (3D), American Graffiti, Lady Bird, and Oldboy are also part of the lineup. The $4 ticket will apply to all movies, screens and formats.
The event will show feature independent films and exclusive new content that can only be seen in theaters! A sneak peek of anticipated fall released is also expected to pay before each screening.
RELATED: Here Is Why Taron Egerton Turned Down X-Men Cyclops Role Amid MCU Wolverine Rumors
This the second consecutive year theaters are celebrating National Cinema Day at the end of summer for a good reason. More than 8 million movie fans were part of last year's Cinema Day. Since this year's event is taking place on Sunday, instead of last year's Saturday, tickets prices have increased a dollar. The average movie ticket in 2022 cost $10.53, according to the theater group.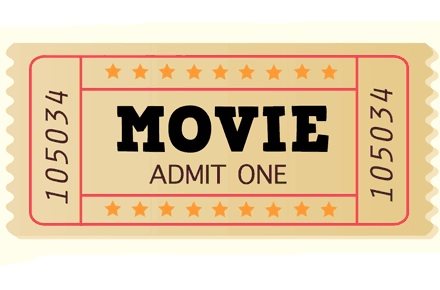 In a Fandango consumer survey of more than 2,000 U.S. ticket buyers, participants noted the top five reasons they would likely buy tickets for next year, including affordable pricing, ability to see a specific movie they've been wanting to see, time with loved ones, being a huge fan of a certain movie franchise, and fun activity for their weekend plans.
"Movies have the power to bring us together to share in the joy, the thrill and the magic of a great story told on the big screen,: said Michael O'Leary, President & CEO of the the theaters-owners group. "National Cinema Day is a celebration of movie fandom and of the uniting role that movie theaters play in our communities."
What are you excited to go watch? Do you think discounted popcorn will taste as good? Let us know down in the comments or on our social media!
KEEP READING: NEW DEADPOOL 3 RUMOR IS TERRIBLE FOR SCARLET WITCH FANS
Source: USA Today, NationalCinemaDay.org