The world of The Wheel of Time (Wheel of Time) is vast, filled with magic, intrigue, and intense battles. Jan Petrina, the Stunt Coordinator for the show's second season, gives us a glimpse into the meticulous planning and execution that goes into creating the epic action sequences that leave audiences in awe.
Crafting Epic Battles
When asked about the grandeur of the action in season two, especially in episode two, Petrina delved into the intricacies of designing such sequences. He further elaborated on the importance of rigging, working closely with the director, and adjusting choreographies to suit each actor's preferences and strengths.
"Yeah, it's a long process because every character is moving, you know, a different way. They have different backgrounds, they have different styles, and also, as a person, they have different movements that they prefer and stuff. So obviously, like, a lot of them come from season one, so it helps us because we already know, you know, what's good for each character and what they've done, you know, prior to season two. But we start early, you know, we think it's about eight weeks to prepare a battle like that."

-Jan Petrina, 'The Wheel of Time' Season 2 Stunt Coordinator
RELATED: Invasion S2 Interview – Erik Henry Talks About Creating The Visual Magic of the Series
Merging Magic with Combat
The Wheel of Time isn't just about traditional combat; it's a world where magic intertwines with swordplay. When questioned about how he incorporates unseen magical elements into his choreography. He also emphasized the collaboration with Scarlett, the movement coach, who ensures that both actors and their stand-ins replicate the exact movements required for channeling the series' unique magical powers.
"Well, a lot of it, we get, you know, from the script and from, again, Rave and like the talking, say, okay, we're gonna do, use one power that's gonna send them, for example, they're gonna go flying, you know, they hit the ground, they slide or something. So we kind of know what the effect is supposed to be."

-Jan Petrina, 'The Wheel of Time' Season 2 Stunt Coordinator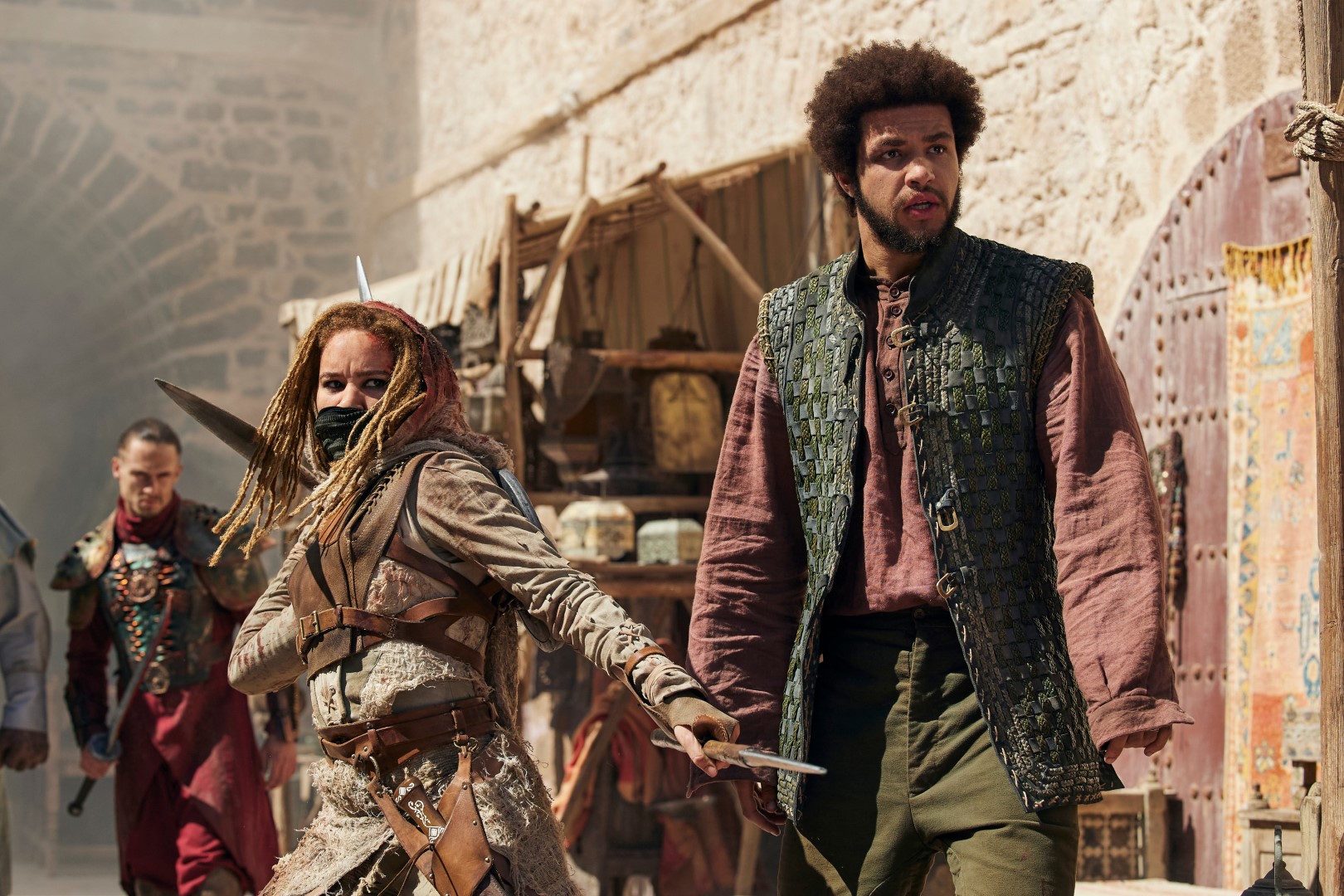 RELATED: INVASION S2 Exclusive Interview – Alik Sakharov on Bringing His Visual Storytelling to the Acclaimed Series
The magic of Wheel of Time isn't just in its story but also in the painstaking efforts of its crew. Jan Petrina's insights shed light on the immense dedication and collaboration required to bring such a fantastical world to life. From the detailed choreography of battles to the seamless integration of magic, every scene is a testament to the talent and hard work of the team behind the scenes.
Wheel of Time Season 2 is now streaming exclusively on Prime Video with new episodes every Friday.
About Wheel of Time
Release: Season 2 Premiere September 1, 2023
Developer: Rafe Judkins
Executive Producers: Rafe Judkins, Larry Mondragon, Rick Selvage, Ted Field, Mike Weber, Darren Lemke, Marigo Kehoe, Justine Juel Gillmer, Sanaa Hamri, Amanda Kate Shuman
Production: Amazon Studios, Sony Pictures Television
Distribution: Prime Video
Cast: Rosamund Pike, Daniel Henney, Josha Stradowski, Zoë Robins, Madeleine Madden, Marcus Rutherford, Dónal Finn, Ceara Coveney

Synopsis
Based on the best-selling Robert Jordan fantasy series The Wheel of Time, a humble farm boy, Rand al'Thor (Josha Stradowski, Gran Turismo), learns he is The Dragon Reborn—a dangerous figure from history destined to save the world … or break it. Desperate to protect him from the Dark One, an army of powerful sorceresses must reckon with his burgeoning power and encroaching madness.

The Wheel of Time turns, and the Last Battle approaches. Though Rand thought he destroyed the Dark One, evil is not gone from the world. In Season Two, threats new and very old seek out the young friends from the Two Rivers, now scattered over the world. The woman who found and guided them is now powerless to help, and so they must find other sources of strength. In each other, or themselves. In the Light … or the Dark.
What did you think of the action sequences in The Wheel of Time Season 2? Which character's combat style resonated with you the most? How do you feel the blend of magic and combat enhances the narrative? Share your thoughts and engage with us on social media!
KEEP READING: Crafting the Mystical World of Wheel of Time in Season 2 with the Brilliant Ondrej Nekvasil