Apple Original Films has just dropped the official trailer for its latest action-comedy, The Family Plan, starring Mark Wahlberg and Michelle Monaghan, set to premiere on Apple TV+ on December 15, 2023. The film promises a blend of high-octane action and family-driven humor, with a plot that turns a routine suburban life into an unexpected thrill ride.
A Suburban Life with a Twist
Mark Wahlberg plays Dan Morgan, a man who cherishes his suburban tranquility as a loving husband and father, and a successful car salesman. But beneath this veneer of normalcy lies a past life as an elite government assassin. When figures from his shadowy past resurface, Dan's present and former lives collide, sending him and his family on a wild, impromptu road trip from their safe suburban home to the neon lights of Las Vegas.
RELATED: INVASION S2 Interview – The Final 10 Percent of VFX Everyone Underestimates
In what director Simon Cellan Jones describes as a "crazy rush of joyful energy," The Family Plan takes the Morgan family out of their comfort zone and into a world of danger and adventure. The film aims to resonate with audiences by finding humor and relatability in the family's extraordinary circumstances. As Jones puts it, "It's about having fun," and the trailer certainly suggests that Wahlberg's character's average dad facade will lead to some hilariously high-stakes situations.
Family Vacation Meets Spy Thriller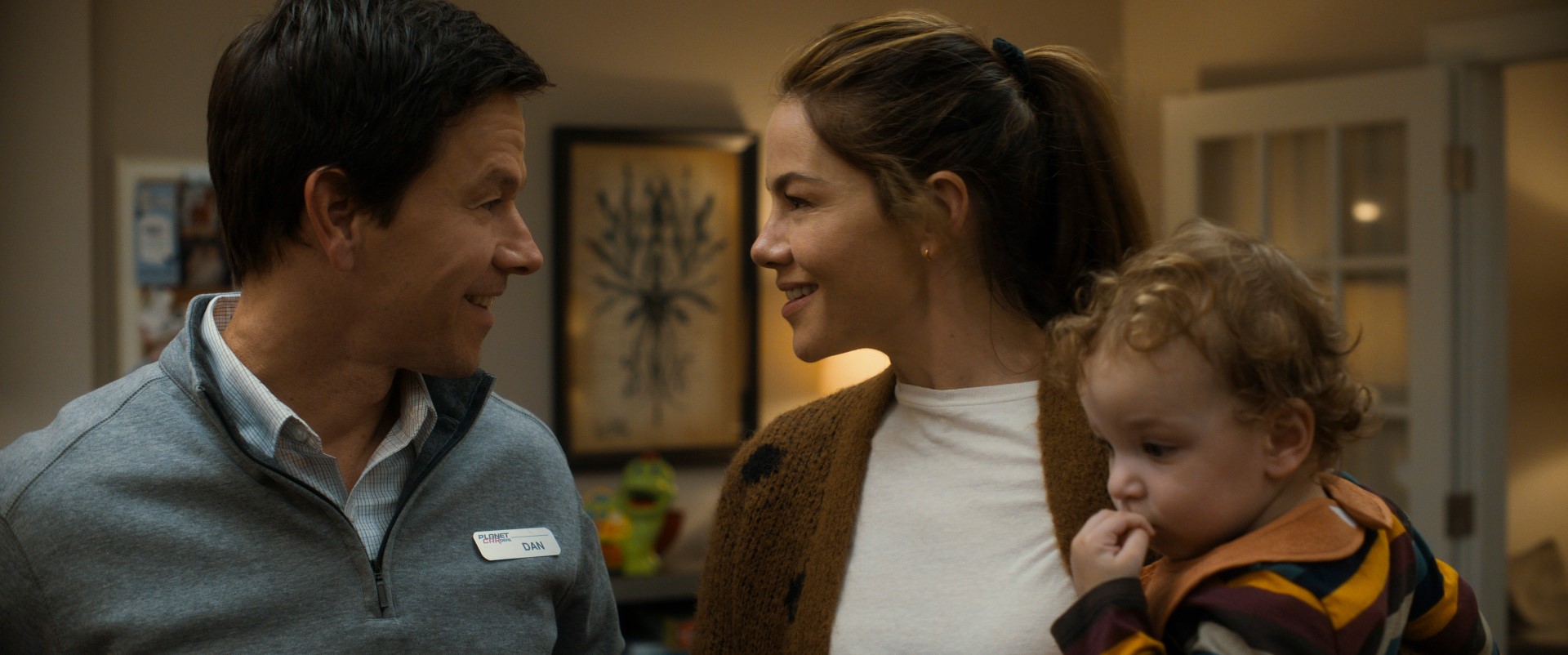 Simon Cellan Jones directs The Family Plan, a Skydance Media production with a script penned by David Coggeshall. The film is produced by a team including David Ellison, Dana Goldberg, Don Granger, Mark Wahlberg, and Stephen Levinson, with John G. Scotti serving as the executive producer. The cast features a mix of familiar faces and rising stars, including Zoe Colletti, Van Crosby, Saïd Taghmaoui, Maggie Q, and Ciarán Hinds.
RELATED: Martin Scorsese's Riveting Cinematic Symphony: Crafting 'Killers of the Flower Moon' with the Rhythm of Music
Since its launch in 2019, Apple TV+ has been making waves in the streaming world, boasting a slew of original hits and a significant number of award recognitions, including the multi-Emmy Award-winning Ted Lasso and the historic Oscar Best Picture winner CODA. The Family Plan is set to join this impressive lineup, offering viewers a unique mix of drama, comedy, and action.
The Family Plan releases on December 15, 2023, exclusively on Apple TV+.
About The Family Plan
Release Date: December 15, 2023
Director: Simon Cellan Jones
Writer: David Coggeshall
Producers: David Ellison, Dana Goldberg, Don Granger, Mark Wahlberg, Stephen Levinson
Executive Producer: John G. Scotti
Cast: Mark Wahlberg, Michelle Monaghan, Zoe Colletti, Van Crosby, Saïd Taghmaoui, Maggie Q, Ciarán Hinds

Synopsis
Dan Morgan (Mark Wahlberg) loves his quiet suburban life as a devoted husband, father of three and successful car salesman. But that's only half the story. Decades earlier, he was an elite government assassin tasked with eliminating the world's deadliest threats. When enemies from his past track him down, Dan packs his unsuspecting wife (Michelle Monaghan), angsty teen daughter, pro-gamer teen son and adorable 10-month-old baby into their minivan and takes off on an impromptu cross-country road trip to Las Vegas. Determined to protect his family — while treating them to the vacation of a lifetime — Dan must put his long-dormant skills into action, without revealing his true identity.
Will Dan Morgan's past jeopardize his family's future, or will it bring them closer together? How will this suburban family adapt to life on the run? And what surprises await them in the city of sin? Share your thoughts, expectations, and whether you'd want to be part of The Family Plan of Morgans on social media.
KEEP READING: MONARCH Review – The Legacy of Monsters Crushes Its 1st Episode