Newly crowned WWE United States Champion Logan Paul reflected on his big win this past Saturday and being able to cross off a "bucket list" moment. Paul is one of WWE's top rising stars.  That is not a fact many wrestling fans want to hear, but it is true. 
RELATED: WWE's Scotty 2 Hotty Talks About Training Popular Superstars, Rhea Ripley and Raquel Rodriguez
He has shown a real talent for wrestling and he continues to improve every time he wrestles. Paul's wrestling ability may have been showcased the best this past Saturday.  This past Saturday Paul faced off with the then United States Champion Rey Mysterio at Crown Jewel.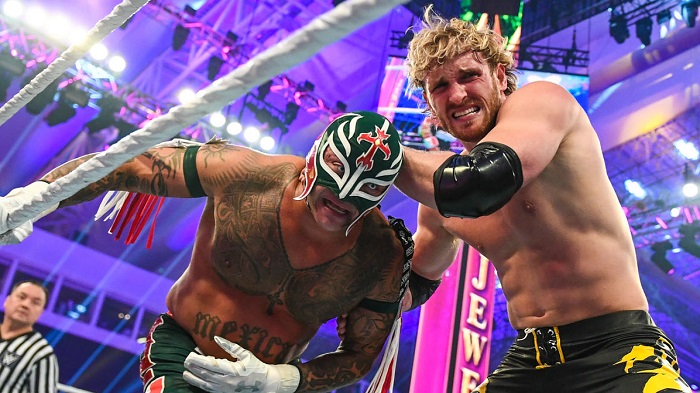 Paul walked out of the match as the new United States champion with the help of one of his cronies and some brass knuckles.  As the great Eddie Guerrero would say, "If you're not cheating, you're not trying."  A win is a win and Paul is our new champion. During a recent interview with ESPN, Paul talked about his big win and how important it was to him. Logan Paul stated the following:
"[Winning] the United States [Championship] is like a dream come true, man. It's a "bucket list" [item] checked off. And to win it from Rey Mysterio is unbelievable. He's a legend, you know? And he passed the torch to me, so it's an honor."

H/T To Wrestling Inc. For Transcription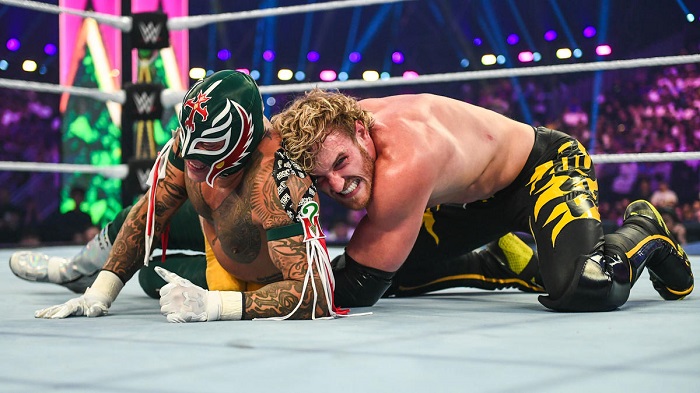 Logan Paul Defeats an All-Time GOAT at WWE Crown Jewel
They said this multiple times during the match, but it should be repeated. Mysterio is regarded as one of the greatest luchadores of all time. The commentators said the greatest, but that is a bold assessment.
Even being in the same ring as Mysterio would be a "bucket list" moment for most fans.  However, having a match with and beating Mysterio is a huge deal and Paul recognizes that. Paul was asked if the United States Championship win meant more to him because it was against Mysterio. Paul added during his interview:
"It had to be Rey Mysterio. I think the story makes so much sense. I think the fact I was able to beat a legend tonight solidifies my position in the sport. I know I'm good, but now we get to see how good."

H/T To Wrestling Inc. For Transcription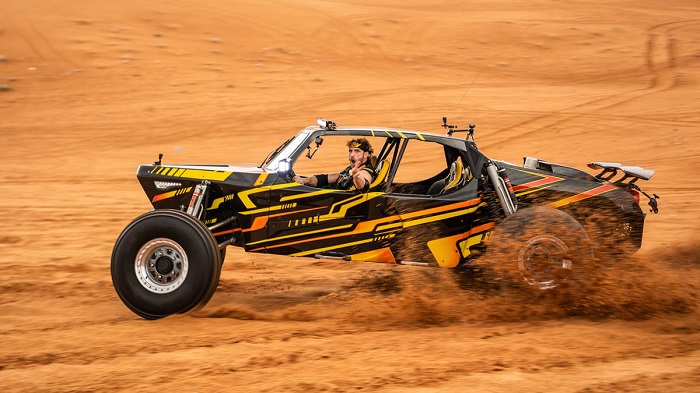 Wrestling Is Really Hard
Logan Paul's match with Mysterio was far from an easy task.  It was a hard back-and-forth match with near falls. However, Logan Paul won the match by using a foreign object with some brass knuckles that got thrown into the ring, perhaps inadvertently, by Mysterio's LWA stablemate Santos Escobar.
Nonetheless, Paul clearly put in a great deal of effort into the bout, and it was an impressive performance, screwy finish beside. During his chat with ESPN, also spoke about how hard wrestling is.  He said his most recent boxing match was "cake" compared to his match with Mysterio.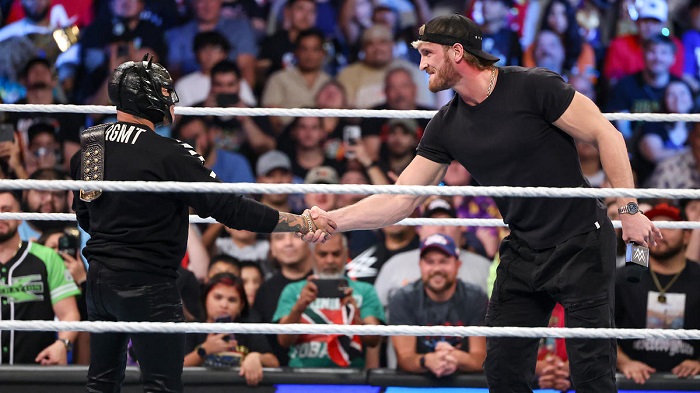 Paul has been in the ring with some of the best wrestlers in WWE.  He has always been able to keep up and put on a good match.  As he continues to gain experience in WWE they are giving him more opportunities to showcase what he can do.  Now they have put a title around his waist.  He has a responsibility to uphold now.
Previously Paul was a part-time wrestler, but when he has a championship it is harder to have a part-time schedule. That is of course unless they are Roman Reigns or Brock Lesnar. This brings up the question of if Paul will be a fighting champion. Paul was directly asked if he would be around more to defend his new championship. Logan Paul continued while speaking on the subject to ESPN:
"I think I have to [be around more]. You're gonna have to watch Raw, you're gonna have to watch SmackDown. I'm gonna make some surprise appearances and show these wrestlers who's the real king."

H/T To Wrestling Inc. For Transcription
Paul Will Take On Anyone Who Steps Up
Paul doesn't have anyone in mind as to who will be his first title defense. All he said was whoever wants to try him will get a shot. He hasn't rubbed everyone the right way in WWE and many will see him as an easy win. The championship around his waist puts a big target on his back. He will have no shortage of Superstars wanting to take the United States Championship off of him.
Paul talked more about what the win means to him and the kind of champion he is going to be during an interview with Daily Mail. Paul stated:
"It's crazy. I really don't know how to comprehend what my life has become. I grew up in a city where things like this didn't really happen. I believe in myself, I work my a** off and next thing I know I'm fighting Rey Mysterio for the US Championship and I won it. 

It feels amazing. I'm shocked and I want to stay humble but f*** that, it's so much more fun to be arrogant about it! This [belt] ain't leaving my side. This is one of the biggest accomplishments of my life. I'm gonna take over this industry bro. I'm gonna be the best and I've got to keep work really hard."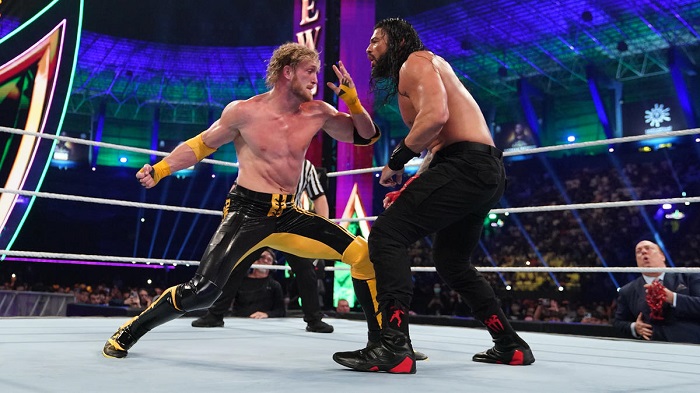 This just may be the first step in Paul taking over WWE.  No one would have suspected him of being as good as he is and still in WWE.  Many thought he would wrestle a match or two and give up.  However, he just beat Mysterio for the United States Championship and isn't going anywhere.
RELATED: Seth Rollins Talks About Retirement And Why The Love For His Daughter Has Him Contemplating It
What did you think of Logan Paul's match with Mysterio?  Do you think it was the right move to have Logan Paul win the championship?  What about him cheating to win?  Do you think he will be on SmackDown every week?  Let us know who you would like to be his first challenger on The Illuminerdi's social media.
SOURCE: ESPN, Wrestling Inc., Daily Mail
KEEP READING: Baron Corbin Talks About the WWE NXT Talent And His Unique 'Burn The Ships' Philosophy