Ace Toyz may have made the most accurate figures of Power Rangers yet! The 1/6 scale Power Rangers figures are Ace Toyz's answer to the Hot Toys' line. Each figure is highly articulate and comes with its own individual power weapon, power belt, holster, power suit, helmet, blade blaster, boots, and gloves. There won't be a likeness of each actor that played their iconic Ranger either. Let me be clear, these are not licensed figures, but they do look damn good!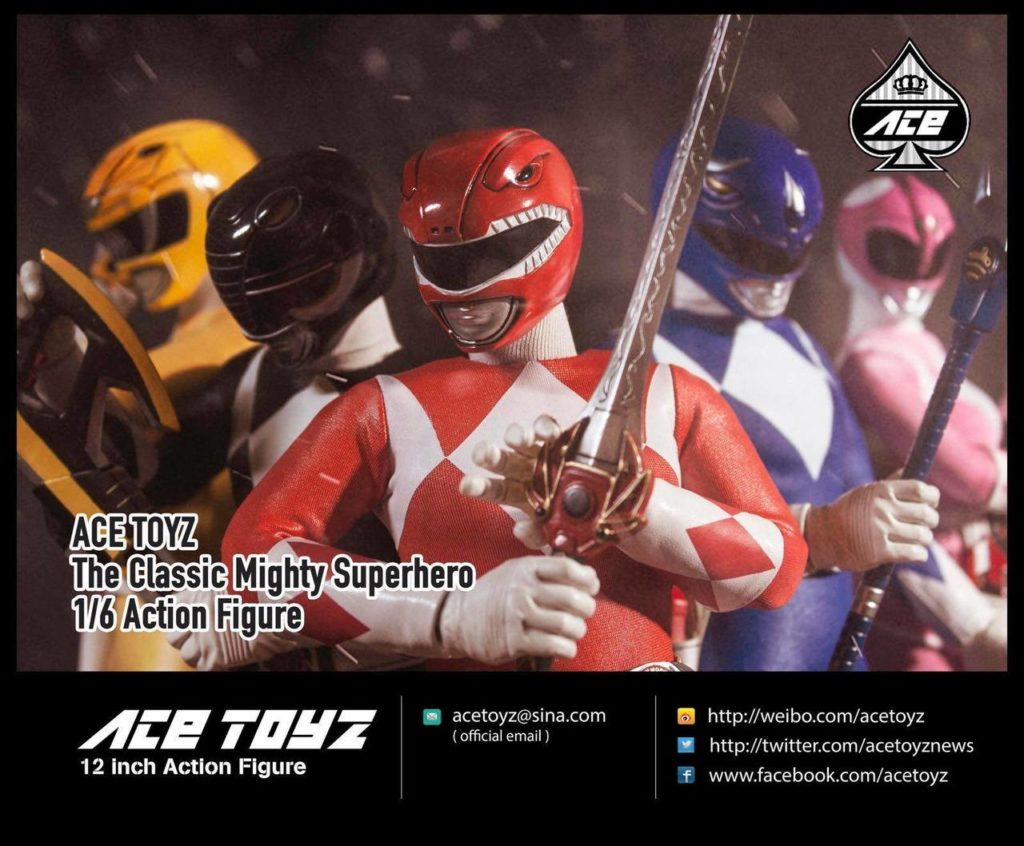 Ace Toyz' Power Rangers Are Not Cheap
Each figure will retail at around $140 each, but you must put a $20 deposit down. The whole set will be sold together as a bundle for the cheaper price of $600 overall, with a $100 deposit. Another perk to buying the set of 1/6 figures together is you get the combined Power Blaster that does not come apart, but can be used to pose the whole team together. They are scheduled to begin shipping in the first quarter of 2020.
Green Ranger And White Ranger Are Also Available
If you're a fan of the Green or White Ranger, those are available for pre-order as well. Each figure will come in their very own box that's designed to look like each Rangers power suit. If you buy the Rangers together, they will come in a special edition custom box. If you are a higher-end Power Rangers collector, these are a must-have.
RELATED: POWER RANGERS TRINI KWAN MIGHT BE THE BEST LIGHTNING COLLECTION ACTION FIGURE YET
Ace Toyz is known for doing Hot Toys style 1/6 action figures. Their head sculpts of different celebrities have an uncanny likeness. At some point, we hope that Ace Toyz offers the head sculpts of the actors that portrayed the Rangers. These are available for pre-order now at TNS Figures. What do you guys think of the Ace Toyz' Power Rangers? Will you be buying any? Which Power Rangers team do you want to see next? Leave a message in the comment below.