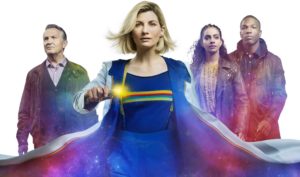 The reviews are in, and Doctor Who Season 12 is collecting positive remarks from all over. Fans are thrilled, the season premiere was flawless, and we met O, the new Master. What possibly more could viewers ask for? Well, they might not have asked for it, but it is exciting to get a glimpse into the next four episodes of Doctor Who.
Episode 3, "Orphan 55", is written by Ed Hime and directed by Lee Haven Jones. This one starts off with the Doctor and her companions on a much-needed holiday. Which we can all agree will do them good after "Spyfall Part 1" and 2. However, as is usually the show's fashion, their relaxing break isn't quite what they hoped for. Check out the trailer below: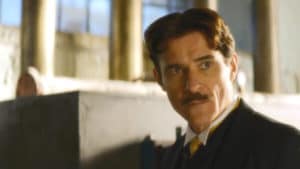 Episode 4, "Nikola Tesla's Night of Terror", is written by Nina Metivier and directed by Nida Manzoor. This is an episode that I personally cannot wait for, as it will follow the mastermind Nikola Tesla as he feuds with his rival Thomas Edison. While the long know battle between the two geniuses heat up, it appears that a greater threat is in their midst. These types of episodes are the ones in which the Doctor shines. As stated previously, one of the most amazing episodes agreed upon through the Whovian Universe is "Starry Night". In this episode, fans caught a touching glimpse of Vincent Van Gogh's battle with depression, as well as seeing how wibbly wobbly time could be then and now.
But it isn't just one-off adventure episodes that have stolen the hearts of the fans. It's also the way that Doctor Who finds some of the best people throughout history and creates a whole story around them. We have seen famous author Agatha Christie, playwright William Shakespeare, activist Rosa Parks, King Richard the Lionheart, Queen Elizabeth the First – and let's not forget the two amazing women from last week's episode. Every episode leaves a lasting impression, and episode 4 probably won't be any different.
Return of Classic Doctor Who Villains
Episode 5, "Fugitive of the Judoon", is written by Vinay Patel and directed by Nida Manzoor. While Doctor Who shines at mixing science fiction with reality, a classic fan favorite is the repeat of certain villains. They might not be as scary as the Daleks or Cybermen, but the Judoon seem to be high on the list.
We were first introduced to this rhino humanoid race with the Tenth Doctor (David Tennant) in Season 3. We stumbled across them as they searched a hospital for a criminal, with very little regard for human life. In one split second the Judoon had moved the hole hospital to the moon! While they act as a police force, they tend to be brute and single minded as they carry out their work. In episode 5 they seem to be after a new fugitive, but we don't know who or why.
It also needs to be mentioned that Vinay Patel gave us one of the most beautiful episodes last season when he wrote "Demons of the Punjab." This episode is one that left a lasting impression because of the passion and pain he weaved together through writing. In his first episode, we got to meet Yasmin's grandparents the day before the partition of India. But the amazing part was that during the episode, Patel took to Twitter and shared facts and links to resources on Partition. Vinay stole many Whovian hearts, and we can't wait to see what he brings to us in episode 5.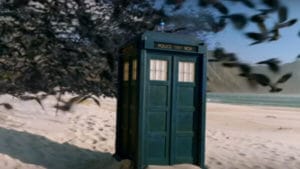 Episode 6, "Praxeus", is written by Pete McTighe and directed by Jamie Magnus Stone. Similar to episode 3, we don't have a lot of information to go off of. We know that this episode is probably going to be a doozy due to the history of Doctor Who. The middle of the season is usually where the heat starts to get kicked up a notch. Not to mention, McTighe brought us "Kerblam!" last season and Magnus directed the brilliant episode that kicked off this season. How can fans not expect another smash hit?
One thing audiences do know is that The Doctor and her friends work to solve multiple mysteries across the planet by splitting up, which is something that everyone can agree NEVER ends well. We don't know who the villain will be, but I'm sure three names just came to mind: The Master, Daleks, and Cybermen. Probability is high that one of those will have appeared by episode 6, if not all of them. Perhaps all three will be mixed into the plot. Especially since the last episode left us with a HUGE cliffhanger. A cliffhanger that probably won't be mentioned again until episode 6 or 7.
There are 10 episodes total in Season 12, and the creative team is doing a great job at keeping their lips sealed. We might not know much about the upcoming episodes, but one thing is for sure: the fandom is hyped.
What do you think is going to happen in the next 4 episodes of Doctor Who? Let us know in the comments below.