Last night in Japan, the annual Super Sentai press conference took place introducing us to our newest Super Sentai cast. Throughout the Tokusatsu community there has been a lot of rampant speculation about the new season. Fans have been left in anticipation eagerly waiting for each new bit of information from the company. In fact, it was only revealed in late December that the season would be called Mashin Sentai Kiramager.
The mecha for the team was also revealed which looks stunning. It looks like the primary vehicles will consist of Red, Blue, and Yellow, with Pink, as an add-on chest piece and Blue being used as a weapon. Each Kiramager can summon their Mashin, which will all have their individual voices as they will be sentient. Check out the new voices of the Mashins:
*Mashin Fire – Kenichi Suzumura
*Mashin Shovellow – Mitsuo Iwata
*Mashin Mach – Kenji Akabane
*Mashin Jetter – Genki Okawa
*Mashin Helicop – Yuki Nagaku
RELATED: RYUSOULGER VS LUPINRANGER VS PATRANGER MOVIE ANNOUNCED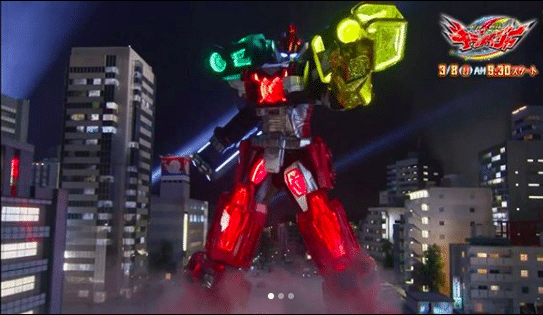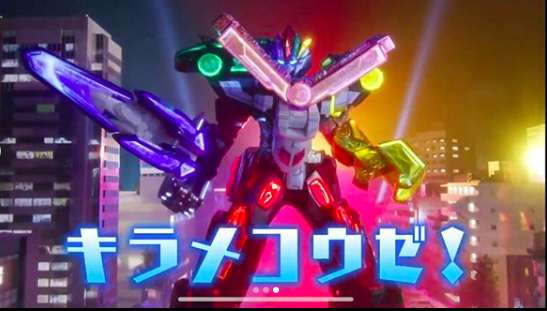 Get To Know Kiramager's Cast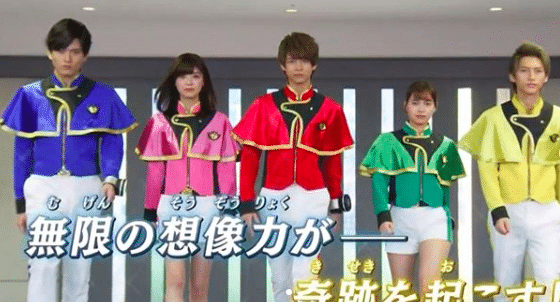 Ryo Komiya will lead the team, playing KirameRed, also known as Juru. Juru will be a high school student with a flair for artistic talent. He will be the catalyst that meets the others. KirameBlue, aka Shiguru, will be a stunt actor that will wear many different costumes throughout the season. Shiguru will be played Atomu Mizuishi. Taking a page out of pop-culture, KirameYellow, aka Tametomo, will be a professional e-Sports player. Tametomo will be played by Rui Kihara. Mio Kudo will portray KiramePink/Sayo. Sayo will be a doctor who specializes in Aikido. Rounding out the cast is KirameGreen/Sena, played by Yume Shinjo. Sena is the athlete of the group, specializing in track & field.
In supporting roles, Japanese comedian Daimaou Kosaka, who is also known by his stage name Pikotara, will also be joining the fun. His character, Professor Muryou, will be the mentor of the team. We mentioned this season would have a princess and she will be played by actress Inori Minase. Princess Mabusena will be from the Planet Crystalia. Narrating the series will be long-time Tokusatsu alumni Tomokazu Sugita. He will also be voicing the henshin device called KirameChanger.
Kiramager is set to debut on March 8th, 2020. What do you guys think about Mashin Sentai Kiramager? Let us know in the comment section below or on our social media!