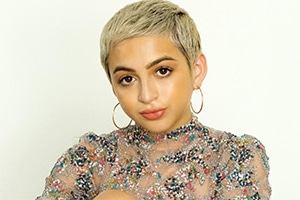 The chances are you've been mystified by the news of a Saved By The Bell reboot, confused by its synopsis, and relieved to hear that Mario Lopez, Elizabeth Berkley, and Mark-Paul Goselaar, would all be back in some capacity. Most recently, you've even met Josie Totah, who plays the series lead. Now the time has come to better understand how the supporting cast of characters will fill out the world of Bayside High, and The Illuminerdi is here to illuminate that very fact.
First up is Totah herself, who is already known to be portraying a popular cheerleader named Lexi. But it turns out the 16-year old has a tense and competitive friendship with her next-door neighbor Marc, which is where we begin our Saved By The Bell journey.
RELATED: GOSSIP GIRL CHARACTER BREAKDOWNS
Saved By The Bell Character Breakdowns and Casting
Played by Mitchell Hoog (Harriet), Mac is an attractive teenager living a charmed life full of privilege. In contrast to the school's newest students, young Mac has always had a excuse to get what he wants and avoid what he doesn't – and he never gets in trouble for either.
Belmont Cameli, a relative newcomer who appeared in The Husband alongside Jon Hamm, plays Jordan. Also good-looking (and who isn't at Bayside High?), Jordan is a football player who is Mac's very best friend. His parents are rather permissive and progressive, while Jordan is more sensitive than your average football captain and less athletic.
The new kids on the block include Haskiri Velazquez (The Birch) as Deysi. An intelligent go-getter and the daughter of Latinx immigrants, Deysi is beside herself at the thought of joining Bayside High. Unfortunately, she quickly realizes the students there have access to all manner of resources and second chances that she could never get, dampening her spirits just a tad.
She's thankfully got her own best friend to help her through, in the form of Aisha. Portrayed by Alycia Pascual-Peña, Aisha is a fun and friendly girl who doesn't see all the downsides to Saved By The Bell's students that seem so obvious to Deysi. Unlike Jordan, she is a born athlete and even played for boys' teams when her school's PE department didn't have the funding for girls.
Rounding out the new cast is Devante, played by Dexter Darden (The Maze Runner trilogy). Building his own mystery and carrying his own bad reputation like body armor, Devante finds himself hounded by the Bayside coach despite not wanting to do football this time around,
The young cast of Saved By The Bell sounds like a real recipe for both glory and disaster. We're looking forward to seeing how they'll interact with the adults we came to know and love in the 90s when the show arrives on the Peacock streaming platform later this year. Are you so excited or so scared for the reboot and its new cast members? Let us know in the comments below!