Since October of 2012, Arrow has delighted fans with its complicated overarching storylines, as well as the friendship between Oliver Queen (Stephen Amell) and John Diggle (David Ramsey). All of that is soon coming to an end as the show approaches its upcoming finale episode. Before the finale, viewers were presented with a backdoor pilot for Green Arrow and the Canaries, where more seeds were planted to pique the interests of long-time fans. However, the question that everyone is asking currently is if they will have a satisfying answer as to whether Diggle will be joining the Green Lantern Corps. 
There have been many subtle (and some not-so-subtle) hints dropped throughout the years, and if the show ends without a definitive answer, there are sure to be some very disappointed people out there. Thankfully, fans can rest easy now that David Ramsey, the actor who has played John Diggle on Arrow for the past 8 years said, "Without a doubt. You are absolutely going to get your answers. And well-deserved answers. We've been talking about this for years, and I think everyone by series' end will be very happy." This is certainly excellent news, and sounds like we'll be in for an especially thrilling ride for the finale. 
Will David Ramsey Play A Green Lantern In The Future?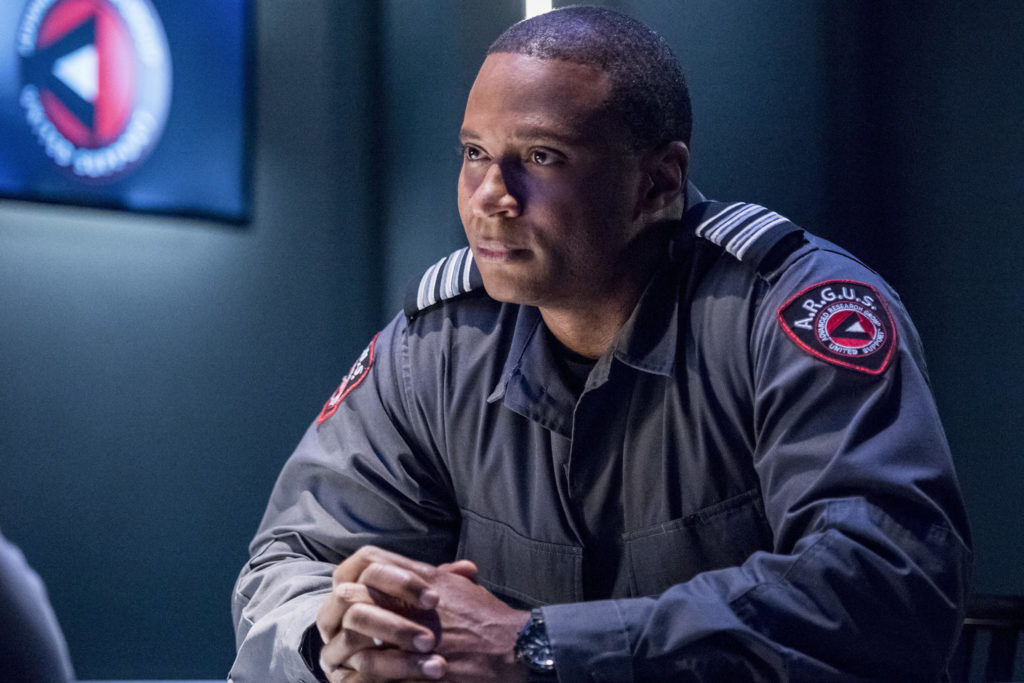 While John Diggle is an original character created specifically for the show, fans have noted the interesting connection Diggle's step-father has to the Green Lantern Corps. Is it possible that General Roy Stewart has any connection to John Stewart, who we know from the comics had once held the mantle of Green Lantern? Will we get a confirmation of that connection? 
There's also the new Green Lantern show coming to HBO Max to consider. Is it possible that John Diggle could become a member of the Green Lantern Corps, allowing Ramsey to be part of the HBO Max show? Many fans would probably be more willing to start watching the new show if they had the anticipation of seeing an already beloved character.
When asked about the possibility, Ramsey said, "I've talked to Greg [Berlanti] about it, and they have a great plan. It sounds fantastic. People are chomping at the bit to see this universe, to see this military corp come to live-action, and I'm among the people who are so excited. It's great for television, man. I mean, people are going to be really stoked about this show."
It was already announced that the new show will have the origin story of two different Green Lanterns, but whether David Ramsey will be joining the cast to fight evil In Brightest Day and Blackest Night remains to be seen. Until then, tune in to the series finale of Arrow on January 28th, 2020.