Locke & Key may be creeping to a Netflix near you next month, but it looks like the next season will also be coming sooner than expected. Either the showrunners are clairvoyant, or the streaming platform is secretly going The Witcher way of renewing the show before it's premiered.
According to Executive Producer Carlton Cuse (Lost, Bates Motel), it's the former. In a recent interview with Gamespot, the executive producer of Locke & Key confessed that:
We're writing Season 2, even though it hasn't been greenlit. We're working in a room.
But while this information clearly shows how the creators have the future in mind, that doesn't mean they're planning to stick to the comics all the way.
RELATED: LOCKE AND KEY TRAILER TEASES THRILLS, CHILLS, AND KILLS
Will Locke & Key Stick To The Ending?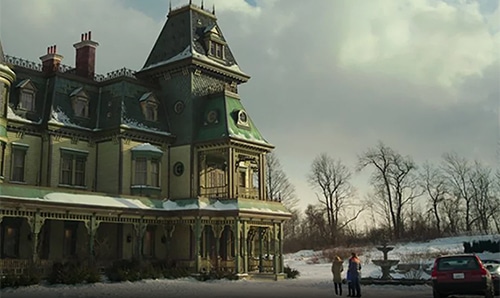 The comic book series, written by Joe Hill and illustrated by Gabriel Rodriguez, ended in 2013 and has since been considered a classic. And as we all know, you don't mess with the classics. But given the nature of television storytelling, there's no way to know if the show will follow the same ending. In fact, not even Cuse knows if it will. As he said:
We can't really answer that question yet. I think by the time we get to the end of the season, we'll have a better sense of how much longer the show can go. We've spent a lot of time talking with Joe [Hill], and I think, in concert with Joe, we'll figure out the answer to that question. I mean, it is a cool ending, but again, the show's diverging from the comics and it becomes something [else]. We want to be sure that the ending works for the TV series and we're not just forcing ourselves into an ending for endings' sake. We want the ending to be something that really feels like it's the right conclusion for our story."
How do you feel about Locke & Key potentially going its own way before the end of the series? Let us know in the comments below, and don't forget to catch the first season on Netflix when February 7th comes around.