Charlotte Flair's rumored Wrestlemania opponent may already be set, but it is not the one that that fans expected.
Flair survived the grueling Women's Royal Rumble match and was able to come out the victor. The prize for winning the match is a title opportunity with the champion of their choice, so fans eagerly awaited Flair's appearance on Raw and the announcement of her Wrestlemania opponent.
However, Flair never announced her decision and stated she is still going over her options. Currently her two most obvious choices are the Raw Women's Champion Becky Lynch and Smackdown Live Women's Champion Bayley, but there is a third option.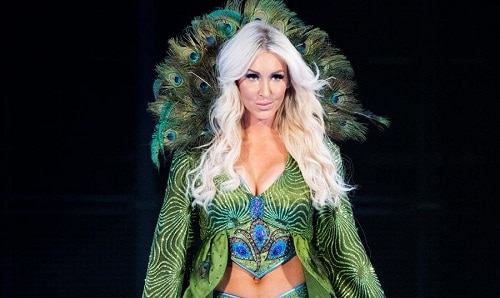 RELATED: CHARLOTTE AND ANDRADE DISCUSS THEIR ENGAGEMENT
Charlotte Flair's Third Option
The NXT Women's Champion Rhea Ripley is Flair's opponent, according to Dave Meltzer of the Wrestling Observer via ProWrestling.

Lynch is already reportedly scheduled to face Shayna Baszler, according to Fightful. That leaves Charlotte Flair to face Bayley, but if this rumor is true it doesn't look like WWE is going in that direction.
This rumor gets a little more credibility with PWInsider reporting Flair is set to be in Orlando for Wednesday's NXT taping. This would suggest Flair coming out and attacking Ripley and set-up their Wrestlemania match.

This Direction Makes A Lot Of Sense
It would make a lot of sense for WWE to go in this direction. They have put a lot of focus on NXT as of late. The developmental brand has already moved from the WWE Network to USA. Finn Balor going back to NXT to add a big name and a fan-favorite wrestler to the roster. However, even more so has been NXT Superstars inclusion in the Survivor Series match and the men's and women's Royal Rumble matches.
WWE is looking to bring in more viewers to NXT and what better way than to have a match with the NXT champion and in my opinion the best female wrestler on the WWE roster, Flair? This would be the first time a Royal Rumble winner has challenged the NXT champion, but as far as I know it is allowed.
This gives Flair an opponent she has never faced in one-on-one competition before. It is a way to have Flair prove her talent and dominance yet again.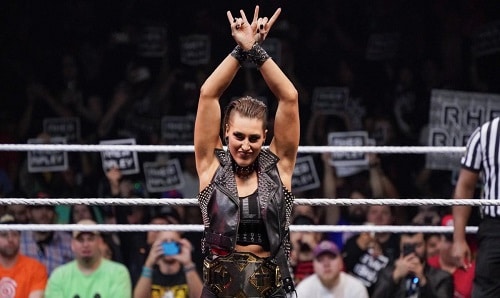 Who Is Rhea Ripley?
Ripley has been gaining in popularity since winning the NXT UK Women's Championship. However, perhaps her most noteworthy accomplished was defeating the NXT Women's Champion at the time Shayna Baszler who was steamrolling through everyone.
A match between Flair and Ripley would be a really good match and a great opportunity for Ripley to prove she has what it takes to wrestle a higher profile match at the biggest WWE event of the year. It is also a better choice because the WWE Universe has seen Flair wrestle Lynch and Bayley a million times.
What do you think of Flair vs Ripley? Do you think Ripley can have a good match against Flair? Is there someone in WWE you would rather see Flair or Ripley face at Wrestlemania? Let us know your thoughts in the comments and social media.

Sources: ProWrestling, WWE, Fightful, WrestlingObserver