This year, Valentine's Day weekend also coincides with President's Day weekend, which means most of us will get a nice 3-day break. Some may go on a spontaneous trip, while others will simply kick back and catch up with their ever-growing Netflix queue. February 2020 is chock full of new releases and there is something for everyone.
---
The Illuminerdi's Valentine's Day Guide

FOR FANS OF YA – TO ALL THE BOYS: P.S I STILL LOVE YOU
Back in 2018, the film adaptation to Jenny Han's critically acclaimed YA series; To All The Boys I've Loved Before, took Netflix by storm and became one of the biggest hits of all-time for the streaming service. A sequel was immediately greenlit and production began in March of 2019. To All The Boys: P.S I Love You would also bring back breakout star Noah Centineo as Peter and the underrated Lana Condor, as Lara Jean; [Spoiler alert for the first film]
As her relationship with Peter continues to grow, Lara Jean reunites with another recipient of one of her old love letters
Both, To All The Boys I've Loved Before and To All The Boys: P.S I Still Love You are currently available on Netflix.
---
FOR FANS OF INTROSPECTION – HIGH FIDELITY
Another underserved X-Men alum! Zoe Kravitz has been steadily gaining substantial roles over the past decade and is finally becoming a household name. A lot of her momentum is due to her supporting role in HBO's Big Little Lies and her big time casting as Selina Kyle/Catwoman in Matt Reeves' The Batman. After spending the last 13 years playing second fiddle, Kravitz finally gets her shot at leading a TV series with High Fidelity;
A reimagining of Nick Hornby's 1995 novel, "High Fidelity" centers on Rob (Zoë Kravitz, who also serves as an executive producer), a female record store owner who revisits past relationships through music and pop culture.
Hornby's novel was previously adapted back in 2000 and starred John Cusack, Jack Black, and Kravitz's mother, Lisa Bonet. It's early, so reviews are coming in mixed. Critics do praise its leading lady and her supporting cast so it's definitely worth checking out. High Fidelity is now available on Hulu.
---
FOR FANS OF HORROR – FANTASY ISLAND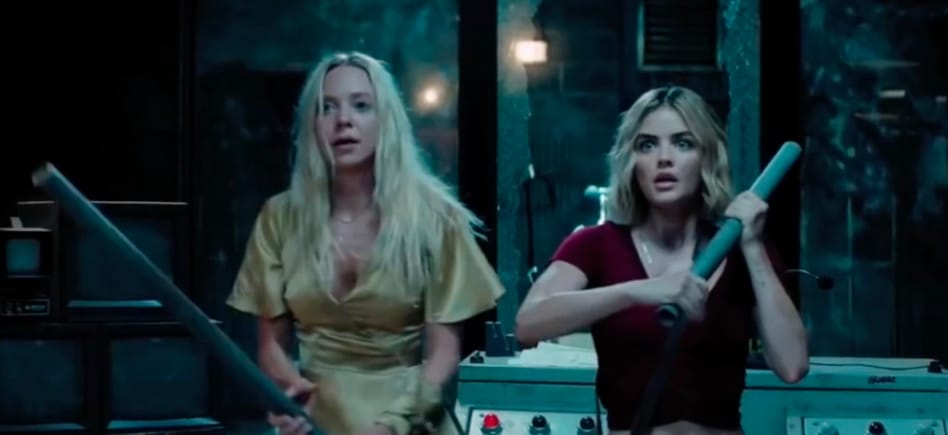 An island where Michael Pena will make all of your dreams come true? Sign me up! Oh, but your fantasies quickly turn sinister? Hard pass. With a budget of $7 million, Blumhouse has churned out another low cost horror flick that will hopefully read more like the cleverness of Happy Death Day, and less like Ma. Like Happy Death Day, Fantasy Island is a horror adaptation of its 80s counterpart;
The enigmatic Mr Roarke makes the secret dreams of his lucky guests come true at a luxurious but remote tropical resort, but when the fantasies turn into nightmares, the guests have to solve the island's mystery in order to escape with their lives.
Blumhouse has more wins than upsets. But a horror film should rarely, if ever, clock in at a whopping 2 hours and 36 minutes. We can't imagine the film will have the depth of Get Out or the heart of Halloween. Maybe you'll want to stay home and watch the Blumhouse's Into The Dark: My Valentine or wait for Leigh Whannell's buzzed about film The Invisible Man.

Fantasy Island is now in theaters. Into The Dark: My Valentine is available on Hulu. The Invisible Man will be released on February 21st.