The director of the first Doctor Strange movie, Scott Derrickson, has recently expressed interest in directing a certain DC movie featuring everyone's favorite demon hunter, Constantine.
When the director was asked by a fan on Twitter if he would be willing to direct a Justice League Dark movie for Warner Bros., Scott Derrickson said the following:
RELATED: JUSTICE LEAGUE DARK: APOKOLIPS WAR CAST CONFIRMED
Scott Derrickson Is All About The Magic
Constantine would be an interesting new direction for the director to go into. The film would definitely show a lot more action than the reality-bending Doctor Strange. With John Constantine actually going about hunting demons, fans could look forward to a more violent adventure compared to Doctor Strange. A Constantine solo film could also lead to a potential Justice League Dark follow-up film, giving the DCEU another franchise they could work with.
It would also be interesting to see if Warner Bros. would be willing to give the film an R rating, similar to the likes of Joker and the recently released Birds of Prey: and the Fantabulous Emancipation of One Harley Quinn. In this case, I feel it would be beneficial for the movie to be rated R so they would able to accurately show a lot of the ruthlessness that goes on in the Hellblazer comics.
Keanu Reeves originally played the role in 2005 film, which was also rated R. The plot synopsis of Constantine (2005) is as follows: As a suicide survivor, demon hunter John Constantine (Keanu Reeves) has literally been to hell and back — and he knows that when he dies, he's got a one-way ticket to Satan's realm unless he can earn enough goodwill to climb God's stairway to heaven. While helping policewoman Angela Dodson (Rachel Weisz) investigate her identical twin's apparent suicide, Constantine becomes caught up in a supernatural plot involving both demonic and angelic forces.
Constantine (2005) was met with mixed reviews from critics, with Tony Sokol of Den of Geek saying, "Constantine gives the impression of somber shadows, but it's too dingily distracting to leave a bleak impression." Others praised the movie, like Felix Vasquez Jr of Cinema Crazed, who called it, "A very satisfying film."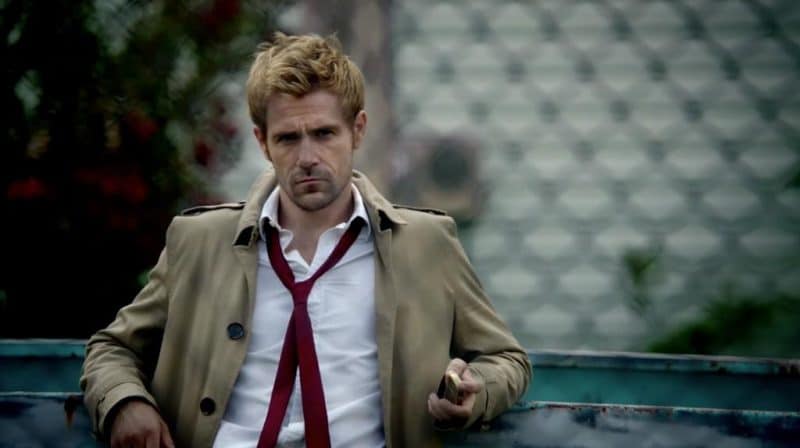 Constantine was also played by Matt Ryan in the short-lived 2014 NBC series, retroactively set in the Arrowverse. Constantine (2014) followed seasoned demon hunter and master of the occult John Constantine, who specializes in giving Hell… hell. Armed with a ferocious knowledge of the dark arts and his wickedly naughty wit, he fights the good fight — or at least he did.
Constantine (2014) only lasted 1 season on NBC before being canceled after only 13 episodes. Fans of the show were upset and campaigned for Ryan to somehow make a return to the role. The creative minds behind the Arrowverse answered through a special crossover episode on Arrow, and they even had Ryan return as a series regular on DC's Legends of Tomorrow. Ryan has also played as John Constantine in some of the DC animated movies, such as Justice League Dark and the upcoming Justice League Dark: Apokolips War.
What do you think of Scott Derrickson potentially directing a Constantine movie for Warner Bros? Let us know in the comments below and be sure to stay up to date with us here at The Illuminerdi for news relating to Constantine and Justice League Dark.