The world of The Matrix 4 is growing, as a new character is being made to journey down the rabbit hole.
Earlier today, TheWrap announced that Spartacus and Into The Badlands star Ellen Hollman has been cast in the upcoming sequel to The Matrix. Hollman will bring some incredible power to the team, not only as an actress but also as a trained Jiu Jitsu martial artist.
RELATED: WATCHMEN'S YAHYA ABDUL MATEEN II TO PLAY MORPHEUS IN MATRIX 4
Who Will Hollman Play In The Matrix 4?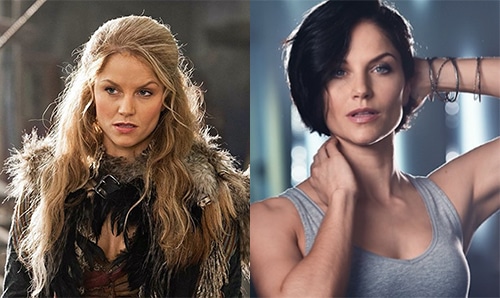 Her character details have not yet been disclosed, but she will sporting a new look for the movie. She will be trading her long blonde locks for a shorter jet black cut that seems to resemble Carrie-Anne Moss' Trinity look. The Matrix 4 is supposed to be featuring a younger version of Morpheus, so could this be another younger version set to appear in the movie? It may be unlikely, since Moss is returning, but who knows what can happen?
Ellen Hollman will be joining a power-packed cast for The Matrix 4, including returning stars Keanu Reeves and Carrie-Anne Moss, who will be reprising the roles of Neo and Trinity respectively. Also returning from The Matrix Reloaded and Revelations is Jada Pinkett Smith as Niobe and Lambert Wilson as the Merovingian.
New cast members include Yahya Abdul-Mateen II, Jessica Henwick, Neil Patrick Harris, Jonathan Groff, Max Riemelt, Toby Onwumere, Brian J. Snitch, and Priyanka Chopra. Lana Wachowski will be sole director on this sequel, working off a screenplay she co-wrote with Aleksandar Hemon and David Mitchell. The movie's principal photography is underway in San Francisco, California.
Are you excited for this addition to The Matrix 4 cast? Who do you think Ellen Hollman is playing? Let us know in the comments below.