Universal Studios Hollywood has gone through a lot of changes recently. They have added the new Jurassic World and the The Secret Life Of Pets: Off The Leash attractions, which are only the beginning of the expansion coming to the theme park.
And now Super Nintendo World is coming to Hollywood. Universal Studios Japan has planned to open their new Super Nintendo World just before this year's Summer Olympics in Tokyo, provided there isn't any unforeseen delays. Last month, KFC Radio's Twitter account posted a really cool video showing the construction for the new area at the Japanese theme park.
This new area is going to transport you into the World Of Nintendo. Much like how Disney Theme Parks transports their guests into different "Lands," featuring Disney-owned properties' respective characters and worlds. Super Nintendo World is planning on doing the same thing.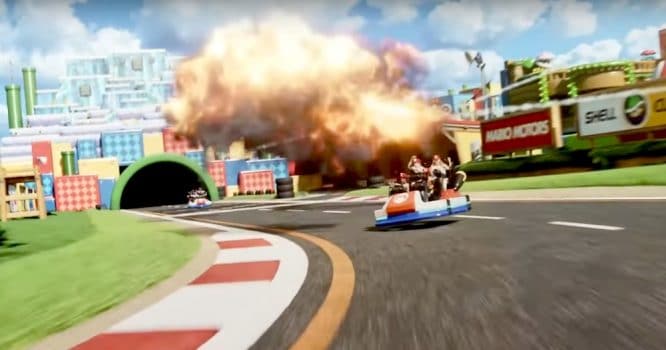 Check out this video below showing off what will be included inside of the park.
Super Nintendo World Preview
Universal Studio's Hollywood Theme Park won't debut its Super Nintendo World until will open its gates until either next year or 2022. While Universal Studios Orlando isn't expected to get it's version until at least 2023.
What do you think of these reveals? What are you most excited to check out? Make sure to check The Illuminerdi for the latest news on this new attraction coming to Universal Studios.
Source: Newsweek via Secret Los Angeles