Filming on Loki is currently underway in Atlanta, and you know what that means: set photos.
Earlier today, several photos were shared on Twitter that seemingly showed Tom Hiddleston's titular character being surrounded by various members of what one can assume is the Time Variance Authority. He seems to actually be working with the agency!
One other detail that is worth noting is that fans can sneak their first peak at Sophia Di Martino's character. For a while, there was some serious speculation that the actress would be portraying the popular Asgardian villain Enchantress. Upon further inspection, however, her costume seemingly meshes with the cosmic trickster's from the his last appearance in Avengers: Endgame. Therefore, much of the speculation has shifted away from Enchantress and in a very different direction.
It is expected that we will see several incarnations of the character in the series, including Lady Loki and Kid Loki. Wouldn't it be great to see Di Martino as the former option?
RELATED: CHRISTIAN BALE CONFIRMED TO PLAY INTERGALACTIC VILLAIN IN THOR 4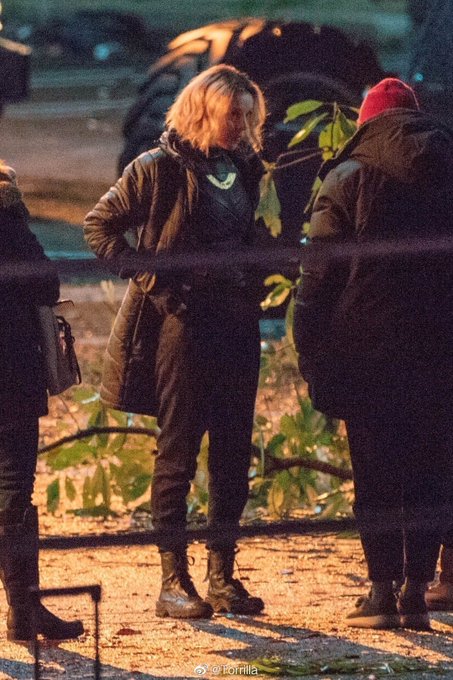 Loki Hard At Work
The photos were shared via @hiddlesgold on twitter, and they can be seen below. Check out their page for all the photos, because there are many.
The series is still in production right now. It is expected to debut in early 2021 and stars Tom Hiddleston as the beloved trickster god. Hiddleston will be joined by Owen Wilson and Sophia Di Martino in unannounced roles. What do you hope to see occur in Loki? Sound off below!