The new trailer for Disney's Jungle Cruise, starring Dwayne "The Rock" Johnson and Emily Blunt, has arrived.
Disney has found success attracting multiple generations to their films and theme parks by creatively repackaging their properties. Pirates of the Caribbean: The Curse of the Black Pearl spawned a billion dollar franchise and birthed an iconic character in Johnny Depp's Captain Jack Sparrow. This got the wheels turning behind the scenes, as every DisneyLand ride has now been evaluated for big-screen viability.
RELATED: MULAN'S ACTION-PACKED FINAL TRAILER DEPICTS THE GLORY AND HORROR OF WAR
There were misses in Disney's past, with movies like the Eddie Murphy led, The Haunted Mansion. However, they are at it again with newest effort to make their Disney attractions come to life…and to make a billion dollars. The Jungle Cruise is hoped to be the next franchise-making film for Hollywood's most fabled studio.
The Second Jungle Cruise Trailer
Disney launched their second trailer for Jungle Cruise this morning in an effort to turn up the heat on their marketing campaign. The first trailer was released in October of 2019 and showcased a throwback adventure film reminiscent of 30's and 40's serials, with a dash of Romancing the Stone thrown into the mix.
The film follows Dwayne "The Rock" Johnson (Hobbs and Shaw) and Emily Blunt (A Quiet Place 2) as a mismatched riverboater and adventure seeker. The pair go on an epic jungle adventure in search of the mystical Tree of Life, while dodging poisonous darts, killer animals, and jumping improbable chasms, presumably.
RELATED: A QUIET PLACE PART II'S TENSE FIRST TRAILER UNVEILED
Jungle Cruise's success will hinge largely on the performances of Blunt and Johnson, who are two sure-bets to bring charisma to screen. Johnson's action resume and persona speak for themself. While Blunt is one of the best actors working today, who is already gaining buzz for her return performance as Evelyn in A Quiet Place 2. Fortunately, Disney fans won't have to wait much longer to get their next glimpse of the swashbuckling adventure.
Jungle Cruise Official Synopsis
Inspired by the famous Disneyland theme park ride, Disney's JUNGLE CRUISE is an adventure-filled, Amazon-jungle expedition starring Dwayne Johnson as the charismatic riverboat captain and Emily Blunt as a determined explorer on a research mission. Also starring in the film are Edgar Ramirez, Jack Whitehall, with Jesse Plemons, and Paul Giamatti. Jaume Collet-Serra is the director and John Davis, John Fox, Dwayne Johnson, Hiram Garcia, Dany Garcia and Beau Flynn are the producers, with Doug Merrifield serving as executive producer.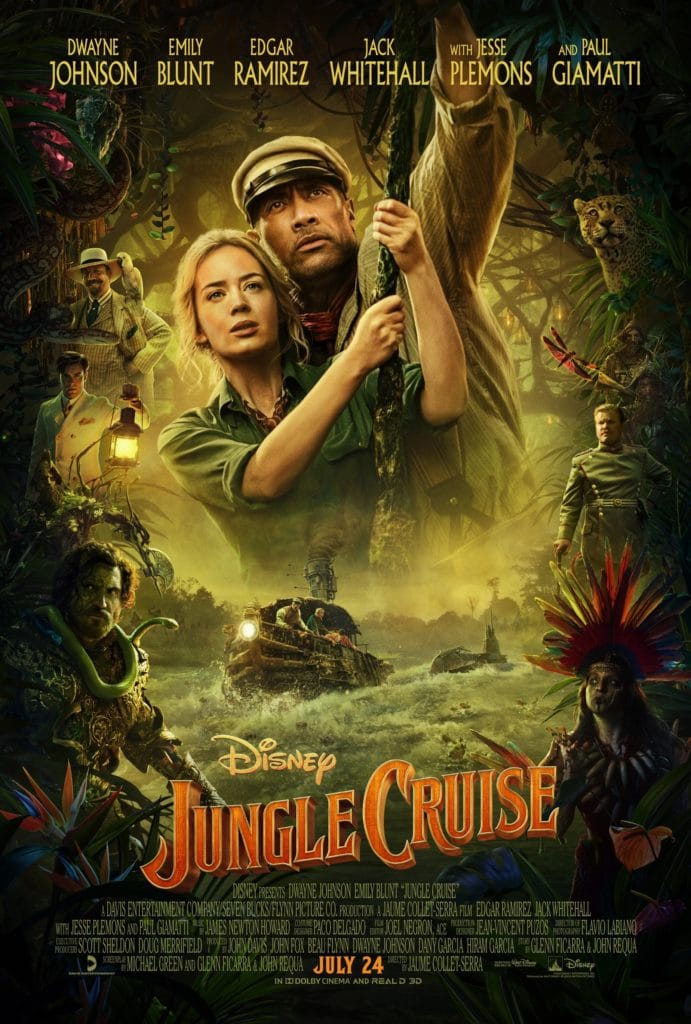 The Jungle Cruise is set to swing into theaters on July 24th, 2020. Are you excited for this new adventure? Let us know why or why not in the comment section below!
Source: Disney