Champions star Ernie Hudson gives fans a sneak peek on what to expect from Winston Zeddemore in the currently untitled, Ghostbusters 4, the upcoming sequel to Ghostbusters: Afterlife.
---
In 2021, the Ghostbusters franchise was rebooted by Jason Reitman, the son of original Ghostbusters director Ivan Reitman. Afterlife introduced a younger cast of supernatural thrill-seekers led by Finn Wolfhard, McKenna Grace, and Paul Rudd, while implementing creative ways to honor the classic movie. 
RELATED: Ghostbusters Afterlife Review: A Fun New Addition To The Franchise That Gets A Little Lost In The Nostalgia
Jason Reitman managed to thread the needle with Ghostbusters: Afterlife by both rebooting the franchise with fresh faces, while simultaneously scratching audience's nostalgic itch by finding story driven reasons to include the original cast. The film also paid homage to Harold Ramis, who had passed away before production. It would stand to reason that the next installment will carry the same amount of respect for the 1984 originals.
The Illuminerdi Chats With Champions and Ghostbusters Star Ernie Hudson
RELATED: Ghostbusters Afterlife 2 Finds New Director To Continue The Magic
Screen icon Ernie Hudson sat down with The Illuminerdi from the London set of the upcoming sequel to Ghostbusters: Afterlife and shed new light on his return to the franchise. However now, Winston Zeddemore may be wearing a brand new suit…
Ernie Hudson on Winston Zeddemore in Ghostbusters 4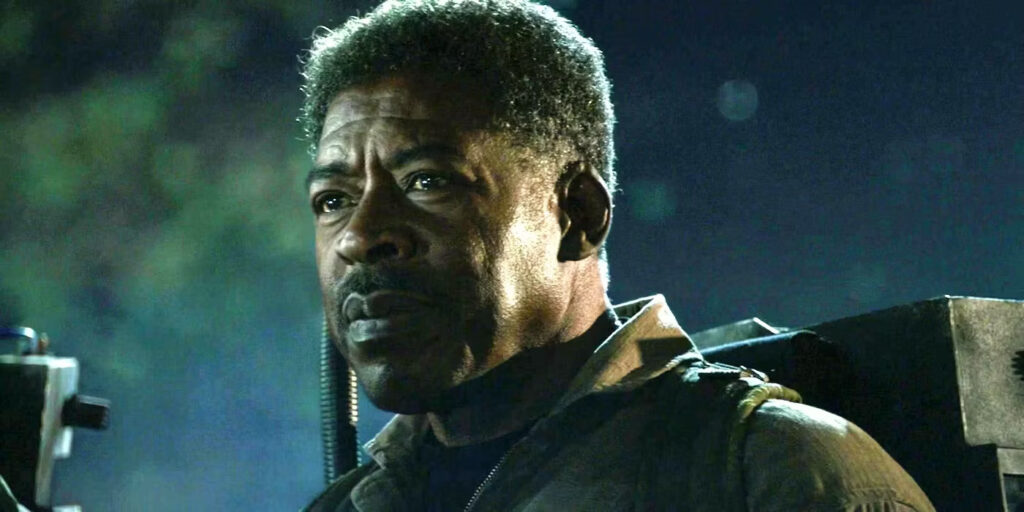 Here is what Hudson had to say about Winston Zeddemore's return in the upcoming sequel to Ghostbusters: Afterlife:
"The new movie, you know, it's a fun movie, fun script. [Gil] Keenan who is Jason Reitman's writing and producing partner. Jason directed [Ghostbusters] Afterlife, but now Gil is directing this one.

Winston has gone on, you know, has become very successful and he credits a lot of that to his time as a Ghostbuster. But he embraces it and he takes part of his fortune to take Ghostbusting to the next level and it's great to see him now, you know not just being, 'I just need a job, you people are crazy but hey…I signed up for it now I'm in it.'"

– Ernie Hudson –
According to Hudson, Winston is now a driving force behind the modern day Ghostbusters business. It will be interesting to see how Winston's influx of cash will manifest itself in the story. Based on Hudson's comments, it seems likely that the Ghostbusters sequel will introduce creative new technology, vehicles, and traps, funded by Winston, to catch the latest supernatural pests.
From the moment that he first appeared on screen, Ernie Hudson's Winston Zeddemore grounded the franchise. Ramis' Egon Spengler and Dan Aykroyd's Ray Stantz were both scientists whose passion for the supernatural was visceral, while Bill Murray's Dr. Peter Venkman was the reluctant skeptic. However, when Winston originally joined the Ghostbusters, he approached it as a supernatural pest control job to pay the bills. 
RELATED: The Penguin: The Batman Spin-Off Casting Treacherous Mob Boss Salvatore Maroni & More: Exclusive 
For many, Winston being both a person of color and a blue collar worker gave many viewers a new character to identify with in the story. Winston was a large part of Ghostbusters 4-quadrant blockbuster success by bringing in new demographics to movie theaters and to the franchise as a whole. In the upcoming Ghostbusters sequel, Winston's new billionaire status could be yet another reason for audiences to be inspired by the series.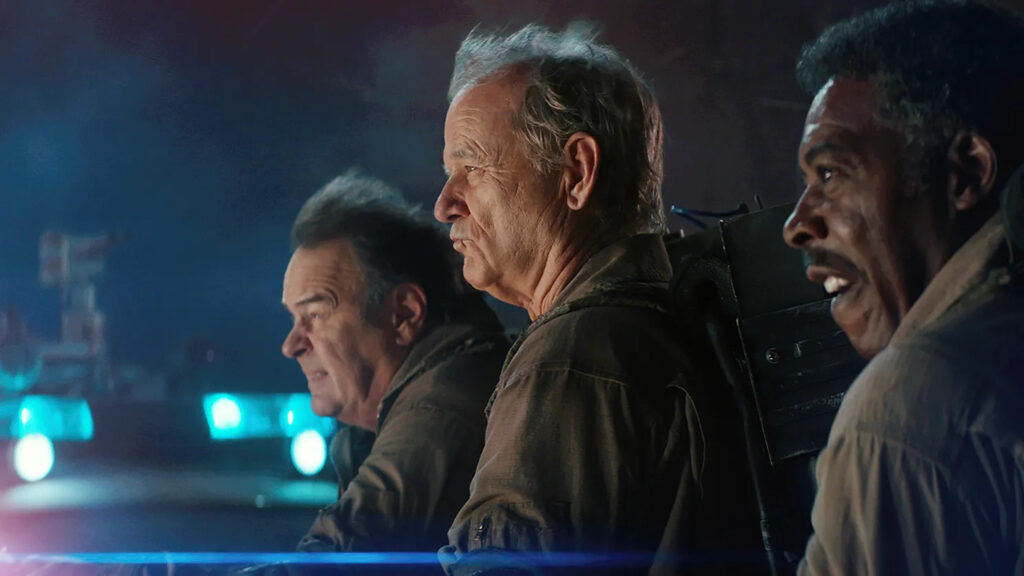 Years have passed and Winston is now in a brand new position. Hudson teased the growth of Winston and credited producer Jason Reitman for going to bat for the character:
"So he's the guy. And that's fun. I think the fans have sort of wanted that. I think the studio…not always felt inclusive, but Jason Reitman, I think really strived to mend that. It took a while for the studio to realize the value Winston brings to the franchise. And not just for young Black kids, but for a lot of people who felt like… Winston is Winston. But to me, that's the fun part of seeing Winston in his growth and where he is in the world. His fortunes have changed.

But the movie is a real fun adventure in the true Ghostbusters vein. To me, to be able to be there with the old cast: Bill Murray, Dan Aykroyd, Annie Potts, it's like homecoming. We did the scene 40 years ago. So I'll see people in their forties come up and say 'It's the first movie they saw' and 'It's the first movie they saw with their dad.' It's all these connections. It's really very, very cool"

– Ernie Hudson –
RELATED: Ghostbusters Afterlife Sequel Gets Official Release Date
Hudson's excitement for the Ghostbusters 4 is infectious and promises to be one of the movies to see when it hits theaters December 20, 2023. Let us know what you thought of Ernie Hudson's sneak peek of the new Ghostbusters sequel over on our social media!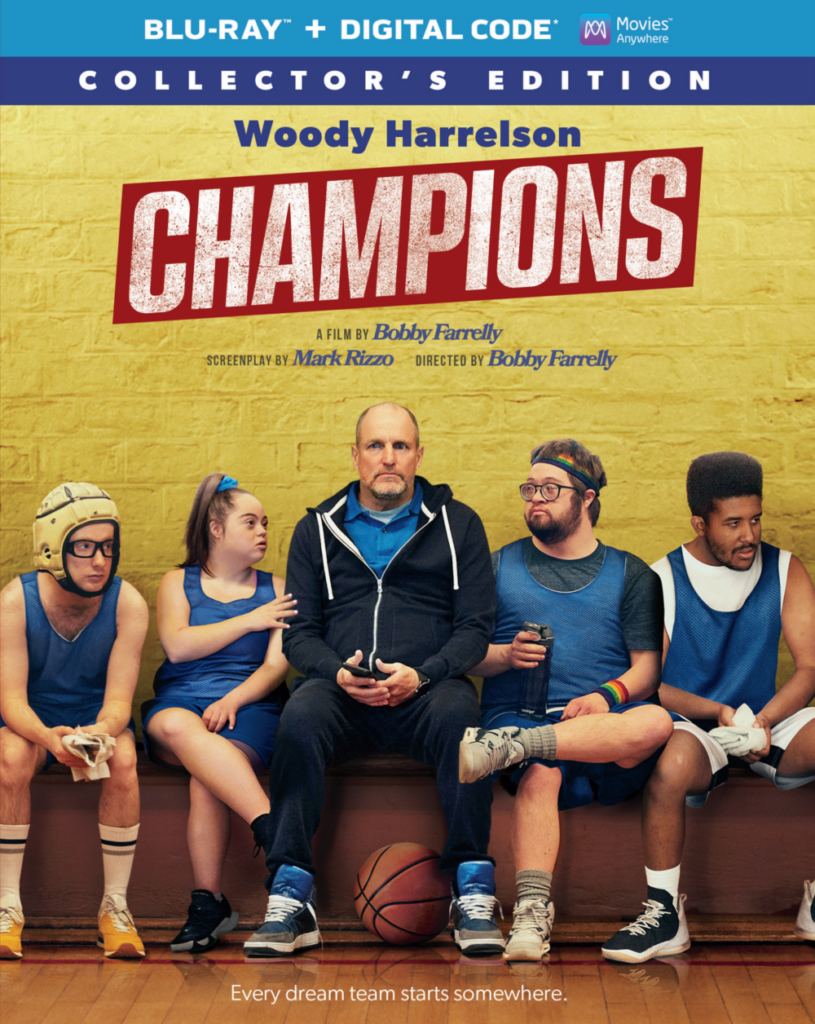 You can currently catch Ernie Hudson in the new movie, Champions, which is available on Digital 4/28, and available on Blu-RayTM and DVD May 2, 2023. Champions home entertainment release special 'Collector's Edition' features all-new, exclusive never-before-seen bonus content including 12 hilarious deleted scenes.
KEEP READING: CHAMPIONS' ERNIE HUDSON SHARES THE HEARTWARMING WOODY HARRELSON MOMENT THAT CONVINCED HIM THIS MOVIE IS SPECIAL: EXCLUSIVE