Superman: Red Son is one of the most unique takes on the classic DC character. Directed by Sam Liu, the film centers around a version of the Man of Steel who landed in the Soviet Union instead of the United States. This causes a ripple effect that transforms numerous other heroes into darker and more complex incarnations of their classic archetypes.
During an interview with The Illuminerdi, Superman: Red Son's Sam Liu revealed what he thinks to make this unique and complex take on Superman so engaging.
RELATED: 2 UNEXPECTED SPIDER-MAN SPIN-OFFS, SOLO AND MAN-WOLF, IN EARLY DEVELOPMENT AT SONY: EXCLUSIVE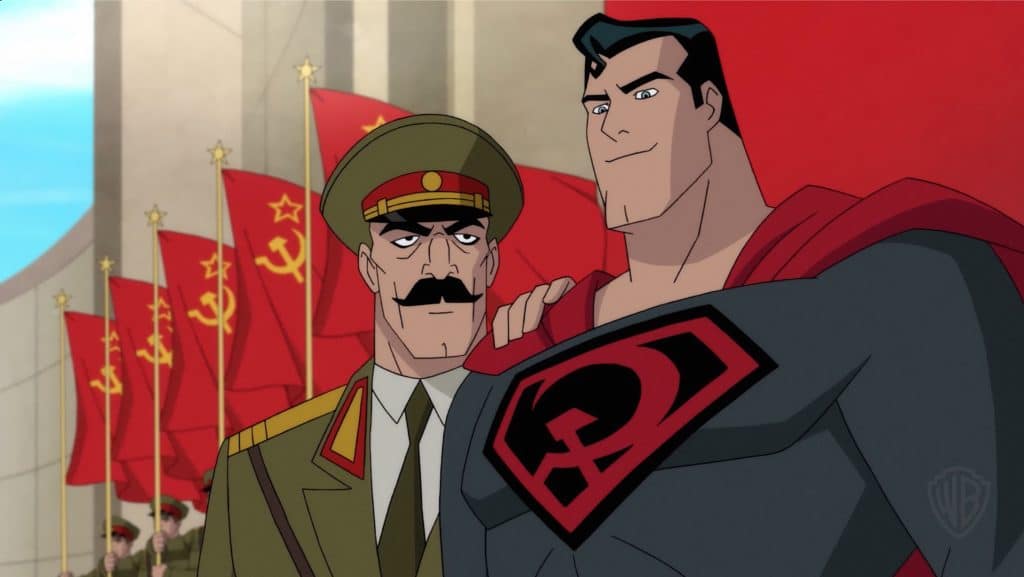 SAM LIU ON HIS FAVORITE ELEMENTS OF SUPERMAN: RED SON
What appeals to you about as Superman: Red Son as a creator?
SAM LIU: I think, first of all, it's just that my comic book buying days were the 1980s and early/midish 1990s, but then I got a job and stopped collecting comics after that. But I remember seeing posters of it and the whole thing of it, as an art student, that propaganda art, that graphicness of it has always been something that people always loved. I was one of them. It always struck me as something that was really interesting.
It evokes ideas of martial law and utopia, Fahrenheit 451 types of stories. As a genre, I've always loved that kind of story. We've done so many Superman movies, now's an opportunity to play a superman with a different ideology. Mark Miller is always so great at the catchiest taglines. His stories, if you just look at the concept – if you read one or two sentences about it, that seems really interesting. He's really good at that.
RELATED: GEORGE MILLER'S THREE THOUSAND YEARS OF LONGING PROMISES TILDA SWINTON, IDRIS ELBA, AND A GENIE: EXCLUSIVE
Superman: Red Son reimagines the core heroes of the DC Universe in a new setting with tweaked personalities. Which was your favorite new version of a classic character?
SAM LIU: It really is about Superman and sort of Lex Luthor. I think I love Batman just because of the way Roger Craig voiced him. He gave him so much hate in him. And Wonder Woman is really interesting as well, Vanessa did such a good job with her. But I love the complexity of Superman. I think that's the thing we lean really hard into in this movie, it's not just… it's not just about the plot but it's about how Superman starts.
In all of my movies, I always try to focus on the hearts of the characters, what are their motivations, what makes them tick, what are their foibles, what are they fighting against. Superman, the journey of it is him being this idealistic believer in the ideology of communism. Everyone is equal, it's fair to everyone. I refer to it as the burden of the crown, sometimes you have to sacrifice certain things for the greater body to live. It's him coming to terms with how do I do that, how do I not do that, how do I do something different. And then he realizes that I have to do that, and I've become the thing I didn't want.
This whole journey and heartbreak of him and then coming back around, he could just force everyone to do it. He's the most powerful person on the planet. I'm totally going into spoilers, but in the end, he relinquishes it because he knows he's wrong. I think it's such a great character piece on him.
Directed by DC Animation veteran Sam Liu, Superman: Red Son stars Jason Isaacs, Amy Acker, Diedrich Bader, Phil Morris, Phil LaMarr, Vanessa Marshall, Sasha Roiz, Roger Craig Smith, and Paul Williams. The film is now available digitally and on home video now.
KEEP READING: JASON TODD COULD HAVE SURVIVED IN AN ALTERNATE VERSION OF A DEATH IN THE FAMILY