It seems that the WWE Superstar and star of The Suicide Squad, John Cena, may have another comic-book project coming down the pipeline as he recently posted a cryptic image on his Instagram showing art from the Valiant comics series X-O Manowar.
Considering Cena just recently wrapped production on The Suicide Squad and F9, X-O Manowar definitely seems like a plausible next step for John Cena to take in his acting career.
X-O Manowar Story and Cinematic Potential
The X-O Manowar comic series is about a man named Aric of Dacia, who is abducted by aliens in 5th century Europe, where he takes control of one of their greatest weapons the X-O Manowar armor. When he returns to Earth, he realizes that centuries have passed and he must now adjust to modern-day society, while possessing the galaxy's most powerful weapon.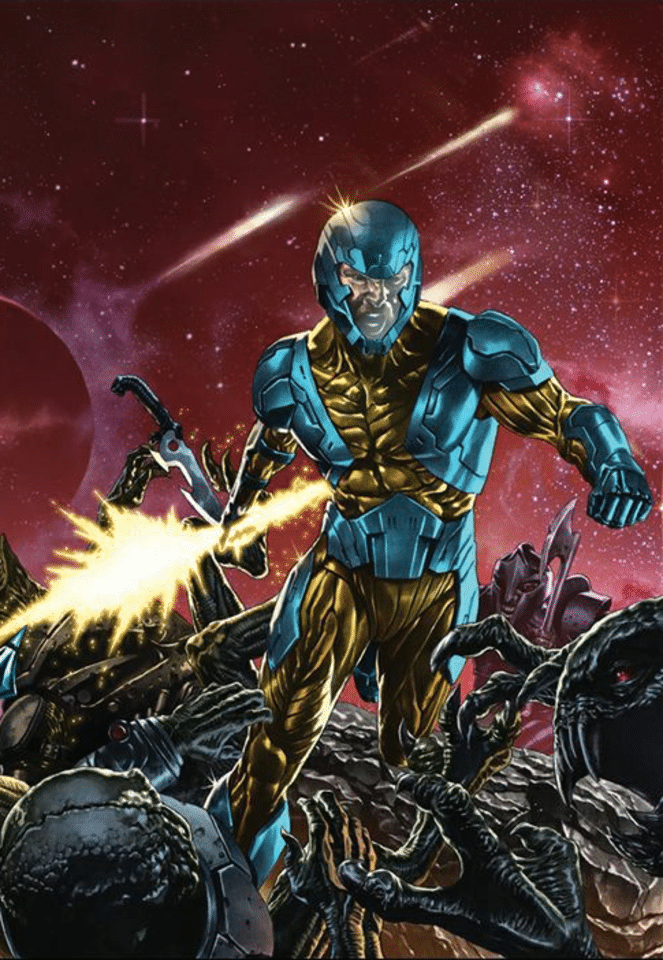 A former Valiant Comics publisher, Dinesh Shamdasani, who also was a producer on Bloodshot has previously said that an X-O Manowar film was in development. So it's certainly possible that they could be looking to cast their leading man. It's currently unconfirmed whether or not John Cena is actually in talks for the role, or if he's simply just interested in the part.
Either way, the thought of John Cena in the role definitely has me intrigued, to say the least. This would definitely be one of the more complex roles he's ever played, so I'm really hoping this is true. It will also be interesting to see if Valiant decides to connect this to Bloodshot that just released this year.
While we wait for further announcements we have two of Cena's upcoming films to look forward to in the coming year with F9 coming to theaters April 2nd, 2021 The Suicide Squad coming to theaters August 6th, 2021.
For more information regarding a potential X-O Manowar live-action film adaptation be sure to keep up with us here at The Illuminerdi for more updates!
Source: CBM