The Walt Disney Company is perhaps the single biggest name in the entertainment industry, and that success can largely be attributed to one man, namely Bob Iger. Under his leadership, the company grew into the titan that it is today.
Bob Iger spearheaded the acquisition of Pixar, Lucasfilm, Marvel Studios, and 21st Century Fox. The visionary businessman also led the efforts to bring Disney into the streaming wars with the extremely successful Disney+. Without his years of hard work and dedication to expansion, the Disney brand would look very different than it does today. 
His hands-on approach and care for Disney fans was felt most prominently last fall, when he worked with Tom Holland in order to keep the shared cinematic rights to Spider-Man where they belong, at Marvel Studios. The renewal of Spider-Man's tenure in the MCU was one of Iger's last notable achievements in the public eye, before stepping down as CEO of The Walt Disney Company on February 25th, 2020.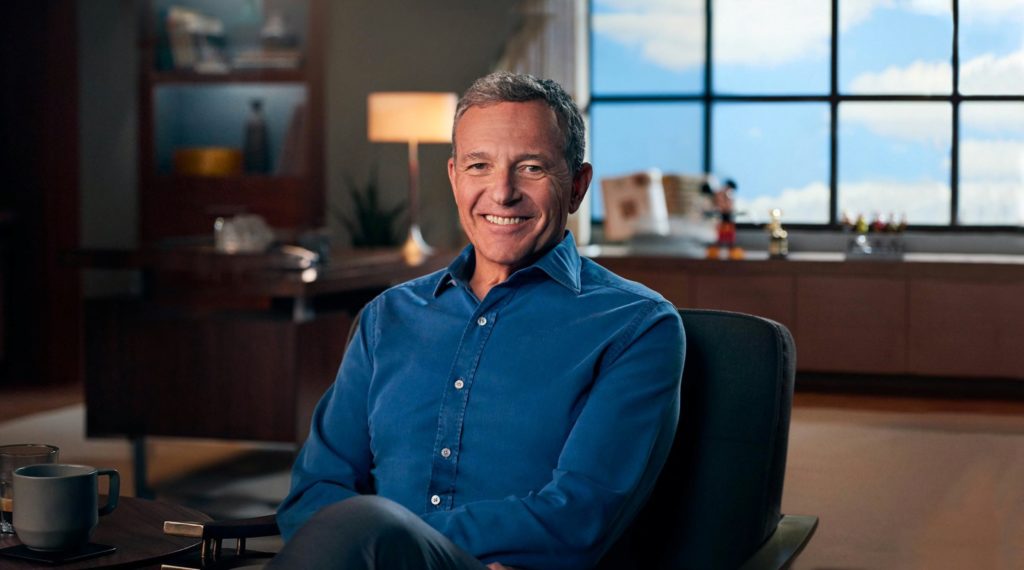 Bob Chapek stepped up as Iger's replacement, becoming the seventh CEO of the company. Formerly the head of Disney's Parks and Resorts department, he was an unlikely successor, as many insiders believed that the position would go to Kevin Mayer, chairman of Disney's Direct To Consumer department, or Peter Rice, Chairman of Walt Disney Television.
Since filling the position, his role as CEO has been overshadowed by the continued presence of Bob Iger within the company. When Iger stepped down as CEO, he took up a new role as the Executive Chairman and Chairman of the Board of Directors. His time in these positions was intended to ensure the transition of power went smoothly, but according to a report from The New York Times, that is no longer the case. 
Bob Iger's Awkward Transition of Power
Bob Iger has apparently reasserted control of the company and returned to his role as CEO in a temporary and as of now unofficial capacity. While Chapek is lucky to have an experienced hand steering the ship in these uncertain times, the manner in which his power was stripped seems…emasculating to say the least.
"The new, nominal chief executive is referred to, almost kindergarten style, as "Bob C," while Mr. Iger is still just "Bob." And his title is "executive chairman" — emphasis on the first word."
Ouch. While I can't help but feel bad for Mr. Chapek, I will say how happy I am to have Bob Iger back at the helm. I wouldn't be a Disney fan if it weren't for his work, and he carries a certain charisma and warmth with him that Chapek frankly lacks. Even in the CNBC interview where the change in roles was officially announced, Bob Iger stole the show, making Chapek look like a bystander to his own promotion. 
Recent reports also confirmed that top Disney executives would be taking pay cuts in order to provide some financial padding to the company during a time where many of their biggest sources of income are shut down indefinitely. Bob Chapek's salary was temporarily reduced by 50%, which is impressive, but not when compared to his predecessor. Iger opted to forgo his entire salary. 
Chapek's biggest challenge as CEO is figuring out how to step out of the shadow of Bob Iger. So far, he hasn't seemed capable of accomplishing that goal, and it doesn't seem like that's going to change anytime soon. As long as COVID-19 continues to plague the globe, Disney will continue to suffer financially, and it sounds like Iger's return to CEO is purely to handle matters during this health epidemic. With no cure or vaccine in sight, it's anyone's guess when the virus' reign of terror will subside, consequently returning Bob Chapek to the position that he now fills only on paper.
Whether or not Chapek will continue as CEO is a question that will remain unanswered until his contract is ready for renewal in two years time, but right now, things are not looking good for Chapek. Obviously the outbreak of coronavirus is beyond his control, but his ability to operate as an effective CEO in dire times like these very much is. The top brass at Disney recognizes this, as the report stated that "the extraordinary circumstances would be taken into consideration in the board's evaluation of [his] performance."
Disney, along with practically the entire entertainment industry, is suffering financially right now. Movie theaters, amusement parks, and cruise lines are closed, closing off a monumental section of Disney's income. When those departments will reopen is anyone's guess, making Disney's future more than a little uncertain. While Bob Chapek's future as CEO may be negatively affected by Iger's decision to take back the reins, it's comforting to know that the beloved company is being helmed by a seasoned veteran. 
Will Bob Chapek retain his position despite the troubles onset by COVID-19? Will Bob Iger step down once a solution is discovered? Let us know what you think in the comments below or on our social media!