In these difficult times, it can be helpful to ease your mind with a fun past-time: books, movies, or video games, for instance, have all proved to be relaxing distractions from depressing and daily headlines about the coronavirus pandemic. Thankfully, for all you gamers and Marvel fans out there, Fortnite has just released an exciting new add-on to their gaming system that might keep you occupied for a little while more. A few key members of the Marvel Comics X-Force team have just arrived in the game as playable characters, and they look super cool.
The small team of superheroes (or, super anti-heroes, really) includes Cable, Domino and Psylocke. Though their arrival in the game comes hard on the heels of the mercenary Deadpool's own Fortnite debut, none of these three new characters bear any resemblance to their portrayals in the Deadpool movies – Psylocke, in fact, hasn't ever shown up onscreen alongside Deadpool, though actress Olivia Munn did express interest in the idea.
But their new looks are both striking and comics-accurate, with Domino sporting her classic blue-green, black and white outfit; Psylocke wielding her purple saber; and Cable carrying a whole bunch of heavy weaponry into battle. They each have unique fighting styles as well, from telekinesis to probability manipulation.
RELATED: MORTAL KOMBAT KOMPLETE EDITION HAS BEEN TAKEN OFF DIGITAL STOREFRONTS
THE X-FORCE WON'T STICK AROUND IN FORTNITE FOR LONG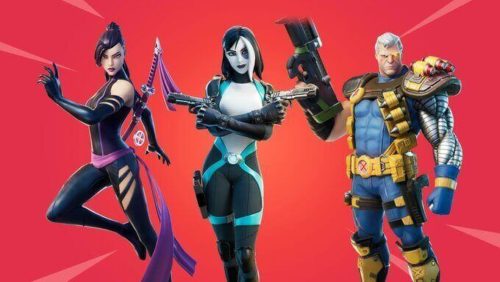 Apparently you'll have only a limited time to get your hands on any of the three Fortnite X-Force skins, as well as Deadpool himself, so you should start playing now if you want to unlock any of these characters, or their sets of individual weapons and custom accessories, purchasable through the game's item shop. Hopefully this new X-Force bundle will just be one of many new Marvel-themed additions to the game during the coronavirus lockdown, and will keep fans of the franchise satisfied at least for a little while.
So what do you think? Will these new skins be enough to get people to stop playing Animal Crossing, and switch over to Fortnite instead? Do you like the looks of the X-Force characters? Leave your thoughts in the comments below.
Source: Fortnite