"Ore Sanjou!" that was the catchphrase of Kamen Rider Den-O, this writer's personal favorite and first Kamen Rider to watch. Kamen Rider Den-O, is heading on track to a S.H. Figuarts figure release. The masked rider of trains will be introduced in Figarts' Shinkocchou Seihou line-up, which is a line of figures made with better articulation and more accuracy made on the show's suit.
RELATED: RASCAL DOES NOT DREAM OF A DREAMING GIRL IS COMING TO BLU-RAY
The first figure will be Den-O's Plat Form. This suit is used when Ryotaro transforms, it is the suit before one of the Imagins that the hero has on his side takes over. He has four different Imagins on his team and each one has a distinctive personality and color to them.
Kamen Rider Den-O's Momotaros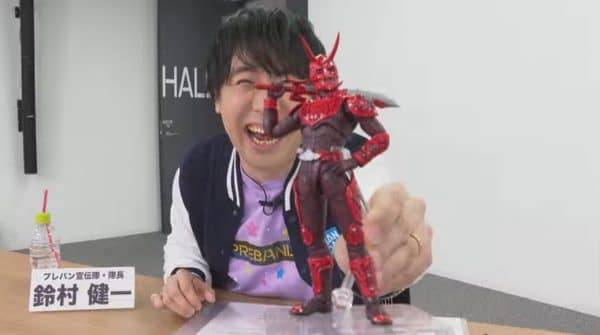 One of the Imagins is Momotaros, this is the form of the climax swordsman who is the main Imagin that fights the bad Imagins. This character is also going to have a release in Seihou line-up later this year.
The Plat Form (heh, platform, get it?) is set to be released in September of 2020 and will be priced for 5500 yen or $51 dollars when converted. The Shinkocchou Seihou line has already Kamen Rider ooo so far and the lineup seems to be set to be a fantastic collection.
Make sure you keep henshining with The Illuminerdi for more news and content
Source: Tokunation