Power Rangers is a strange and wondrous world, isn't it? It's time to dive in and take a deeper look at some of the players in this realm. Let's put on our thinking caps and ponder about Lord Zedd and Rita Repulsa. At the end of Power Rangers In Space, we saw the purification wave spread through the universe, erasing those of pure evil and healing those who deserved a 2nd chance.
Rita and Zedd were two of those who were purified and made human again. It seemed like true romance afterward for the former Lord and Empress. Let's fast forward years later. It looks like Rita has once again been linked to magic. This time, it was good magic and now she assumed the role of the Mystic Mother.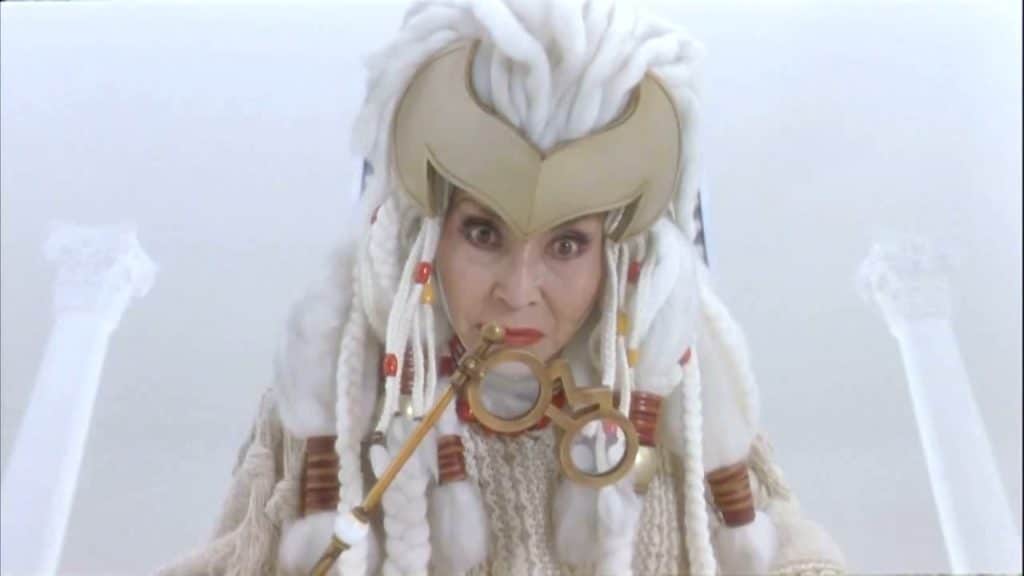 It seemed that for years, the Empress was out of sight and out of mind up to this point. The question raised now is, if Rita Repulsa had become back in league with magic, then where is Zedd and what is he doing? In Power Rangers Mystic Force, the Rangers were dealing with an evil presence set on destroying the world through evil magic who was called The Master.
RELATED: BILLY WAS SECRETLY THE PHANTOM RANGER AND WE HAVE PROOF
Is Lord Zedd The Master?
What if this Master was good ole Zedd back to his evil ways once again? The theory behind this explanation goes that Lord Zedd had fallen back into darkness and after Rita had to use all her knowledge of magic to deal with this threat and creates new Rangers to take him down.
RELATED: POWER RANGERS LIVE SHOW RECASTING FORMER RANGERS AND INTRODUCING US TO A COUPLE NEW ONES: EXCLUSIVE
I know it sounds a little out there, but then so was Thrax, the big baddie in the 15th anniversary for Operation Overdrive's "Once A Ranger". Thrax was the son of Zedd and Rita, but we never saw Rita sporting a baby bump in her time, so it makes sense that the birth happened during their time together after being cleansed by the Zordon wave.
But we saw him sporting dear old dad's Z staff and working for evil. If this theory is right, then with a reformed wife and a son who is evil, is it really a stretch that Zedd jumped back on the evil saddle again? We can only hope for this theory to be picked up by Boom Studios in the Mighty Morphin' Power Rangers comic.
For more Rangers related news and content, make sure you keep with Ranger Wrap-Up on our YouTube Channel, LIVE every Saturday at 6 pm PST.