Comic-Con International announces their Comic-Con at Home 2020 official event that promises to bring the excitement of the convention to your house.
It's fair to say that 2020 has been a horrible year so far. Many experiences and activities have had the rug pulled from under them and they must now find a way to make a new normal whenever the country is ready to restart.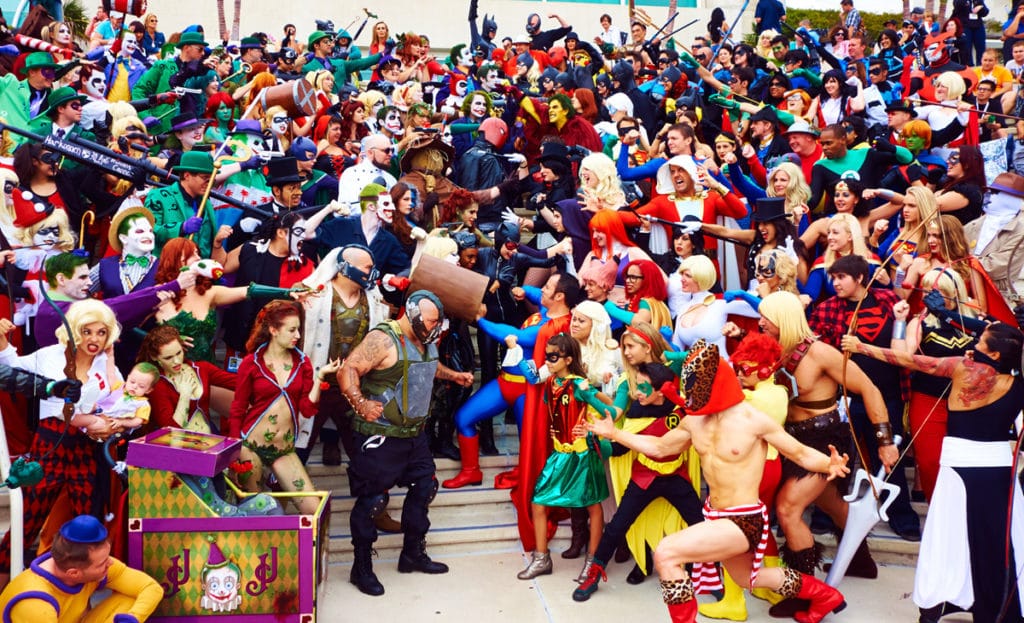 RELATED: COMIC-CON IS CANCELLED, BUT MAYBE WE ALL NEEDED THIS REBOOT?
One of those impacted communities is the convention circuit. The changes and cancellations that various events have had to make is a critical one. Unfortunately, it's not clear if things will ever be the same when people try to attend conventions once again.
Comic-Con is Coming Home…Literally
San Diego Comic Con has had to do something it hasn't done in 50 years, close its doors to the public. But if you think that the Con is just going to roll over and play dead, you would be wrong. Friday, SDCC (San Diego Comic Con) announced its "Summer Of Fun" event in a video that was shared throughout its social media accounts. Check it out.
In the video, the company mentions opportunities viewers will receive from this event such as the ability to have a badge without the hustle and bustle of waiting in the hot sun to go inside the arena. It looks like SDCC is setting itself to follow in the acts of other conventions that have canceled physical events and replaced them with virtual conventions.
So with the current trend of virtual meet and greets rising and new ways for fans to meet their favorite celebrities, is this the beginning of the end of physical conventions? Let us know what you think below and on our social media. Stay with The Illuminerdi for more news and content.
Source: Collider #ComicConAtHome