The Back to the Future trilogy is one of those classic tales that should never be touched or altered in anyway. Unfortunately, it has, thanks to Universal.
The sequel to the 1984 movie, Back to The Future Part II, was recently found to have an edited copy on the Netflix streaming service. Here's the breakdown: In the scene where Marty McFly, played by Michael J. Fox, gets the sports almanac, he realizes it's been switched and he's holding a magazine called "Oh La La." In the Netflix version the cover of the "Oh La La" had been edited out. Leaving eagle-eyed viewers wonder what could have happened.
Bob Gale On Back to the Future Changes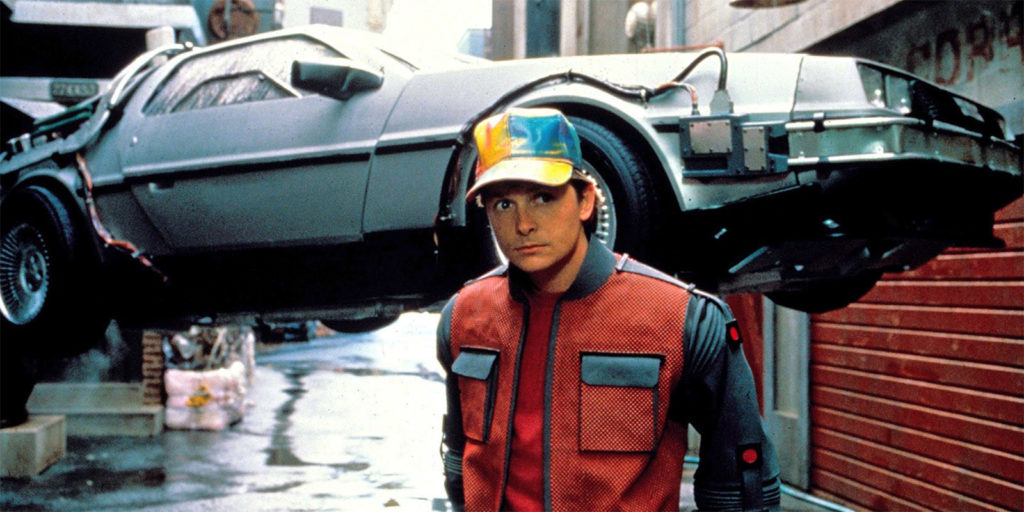 Bob Gale, the screenwriter for the Back to the Future trilogy, talked to THR about what happened and that this was not a decision made by the streaming giant. Here is what Gale had to say.
"The blame is on Universal who somehow furnished Netflix an edited version of the movie," Gale said. "I learned about it some ten days ago from an eagle-eyed fan, and had the studio rectify the error. The version now running is the uncensored, unedited, original version…Apparently, this was a foreign version which neither director Robert Zemeckis nor I even knew existed, for some country that had a problem with the Oh La La magazine cover. I asked that the studio destroy this version. FYI, Netflix does not edit films — they only run the versions that are supplied to them. So, they're blameless. You can direct your ire at Universal, but I think they will be a lot more careful in the future — and with 'the future.'"
So, it seems both Gale, and director Robert Zemeckis, had no idea that Universal had this version made, but that the blame should not be on Netflix. It also makes sense that a copy of the movie may be edited for different countries based on that country's rules and regulations. The movie company may have just made a mistake when releasing the copy, but should have let Gale and Zemeckis know what they were doing to their film.
KEEP READING: COULD DAVID AYER'S ORIGINAL SUICIDE SQUAD COME TO HBO MAX?
What are your favorite moments from the Back to the Future trilogy? Let's talk about it on our social media! Make sure you stay up to date with The Illuminerdi for more movie news and content.
Source: Io9