Scoob! is nothing more than an episode of Scooby-Doo, Where Are You with a glow up. Warner Animation Group's release is an attempt to launch a Hanna-Barbara cinematic universe that, truthfully, is 40 years past its time.
The film brings together a talented voice cast of name talent, who all do a nice job bringing their own style to the depictions of these classic and beloved characters. However, the story they are bringing to life is a whole lot of nothing. There is no team dynamic, the synergistic energy of Mystery Inc. is not a factor here.
RELATED: BULL REVIEW: ELEVATES EVEN ITS QUIETEST MOMENTS
The main takeaway is that characters like Dick Dastardly, Blue Falcon, and Dynomutt the Wonder Dog exist in this world, and not just in the next time slot of Saturday morning cartoon programming.
What's Good About Scoob?
The only worthwhile storytelling is that found in Scooby and Shaggy's relationship. We see their meeting moment as kids and how they bond over being outsiders. At one point in the movie, one of these characters finds out that he IS someone, or related to someone of note, and it strains their relationship. It threatens the heart of why they became friends and I think this is the only plot thread in Scoob with a hair of emotional resonance and interhuman relatability.
The film's animation style is also a strength. The character designs are slick and smooth, and the action sequences are sharp. However, despite its nothing story and obvious objective to set up a larger cinematic world, the humor is what really brings Scoob down. Throwaway pop cultural references are abundant, clearly to grasp at an audience's attention that truthfully may be wavering at points.
New feature length content is scarce at the moment due to the COVID-19 pandemic, so watching this may make for a nice break in someone's day – if that person loves the Scooby-Doo franchise. To me, this is nothing more than a team up episode that could have easily debuted on cable TV.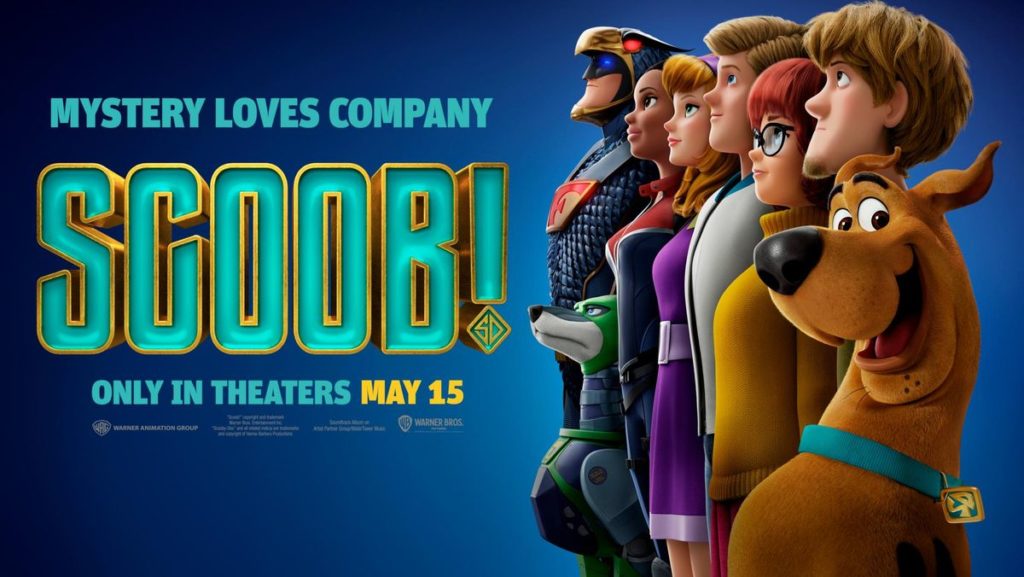 Official Synopsis
"With hundreds of cases solved and adventures shared, Scooby and the gang face their biggest, most challenging mystery ever — a plot to unleash the ghost dog Cerberus upon the world. As they race to stop this global dog-pocalypse, the gang discovers that Scooby has a secret legacy and an epic destiny greater than anyone could have imagined."
Did you see Scoob? Did you like it? Let us know your thoughts in the comments below, and check back with The Illuminerdi for reviews on other upcoming films. You can also check out more movie reviews at my film blog: www.dailietalk.com.