10 years ago, the WWE looked incredibly different than it does today. However, the summer of 2010 was turned on its head thanks to Wade Barrett one fateful evening on Monday Night Raw.
While standing in the ring, John Cena was confronted by a bevy of young up-and-coming superstars who recently appeared on the original version of NXT. Led by Wade Barrett, the group ran roughshod all over the arena. The attacked referees, ring announcers, and cameraman. From that moment, the narrative in the WWE for the better part of the calendar year was ruled by the Nexus.
The group originally featured an amazing ensemble of future champions including Daniel Bryan, Darren Young, Skip Sheffield (later known as Ryback), Michael Tarver, Justin Gabriel, Heath Slater, and David Otunga.
During a recent conversation with Wrestling Inc., Wade Barrett revealed that he was recently contacted by WWE about a possible reunion of Nexus to celebrate its 10-year anniversary. However, Barrett turned the offer down and the group remains a thing of the past.
Wade Barrett's Answer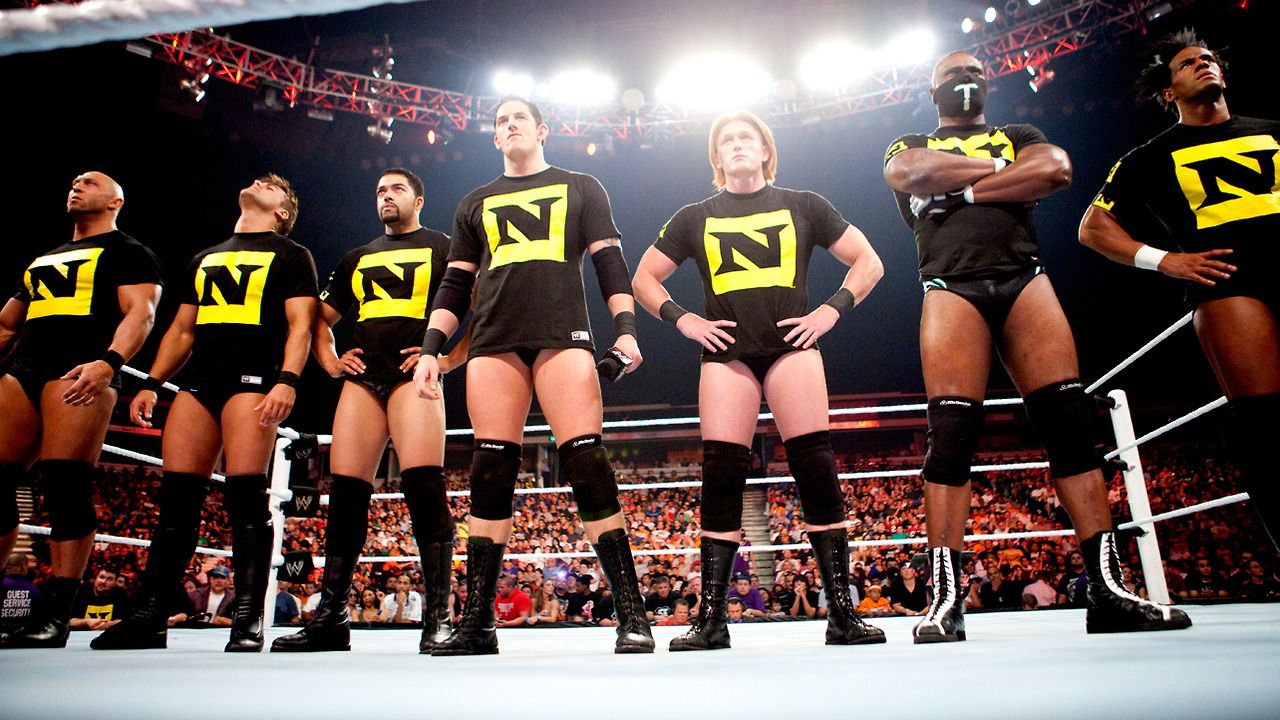 Wade Barrett was one of the most impressive newcomers at the time. He worked in the WWE from 2010 until 2016 and underwent a bevy of character changes. From King Barrett to Bad News Barrett to a member of the League of Nations, the performer made a litany of character work in his favor to become a 5-time Intercontinental Champion.
RELATED: WWE PREPARING TO UNVEIL 2 NEW TITLE BELT DESIGNS SOON
However, the wrestler has not been seen in WWE for 4 years. He revealed that the door was open for a return as recently as this past winter.
"I was called in January or February by the Talent Relations team in WWE about something they wanted to do during WrestleMania to coincide with the 10th anniversary of NEXUS. I actually turned it down as I didn't like the offer or the plan. I saw Darren just after that and he said he was gonna go and do something with them.

But I wasn't going to be involved in whatever it was. In all honestly, if it had been something more significant, I would have paid it more attention. But it was something, to me, that I wasn't interested in doing. There was no benefit at all, for me, in doing it and I wasn't excited about it, so I turned the offer down."
The return of the Nexus would have been a much-added boost to WWE during this current coronavirus pandemic era. However, it appears as if the offer for the group to return was no more than a cameo or brief appearance. For Barrett to turn down what could have bee a lucrative offer means he felt whatever involvement would result in the return was not worth his time.
However, within Barrett's answer, he dropped a bomb that Darren Young apparently accepted the WWE's offer. Young is a former WWE Tag Team Champion alongside Titus O'Neil and heroically came out as gay during his time with the company. This made Darren Young one of the first open member of the LGBTQIA community to actively appear on WWE Television.
While it is not known what role Young will play, he is an incredibly talented performer who even worked alongside WWE Hall of Famer Bob Backlund for a brief period.
What do you think? Would you have liked to see the Nexus on WWE TV again? Do you support Wade Barrett's decision to turn down the reunion? Bullhammer those comments and let us know your thoughts on social media!
Source: Wrestling Inc
KEEP READING: BRAY WYATT DEBUTS NEW PANDEMIC FRIENDLY FIEND MASK