Dave Franco's directorial debut, The Rental, is well shot and well acted. However, a truncated runtime and a third act that leaves much to be desired, prevents this horror thriller from leaving a lasting impression.
The film stars Dan Stevens and Alison Brie, wife of director Dave Franco, as married couple Charlie and Michelle who embark on a weekend getaway in a luxurious Airbnb rental along the Oregon coast. They are joined by Charlie's business partner Nina (Sheila Vand) and her boyfriend Josh (Jeremy Allen White), who is also Charlie's brother. Throughout their stay the group grows to be suspicious of Taylor (Toby Huss), the landlord of the home in which they are staying, believing that he may be spying on them.
The Rental focuses on the four friends and how a weekend away from their normal lives, lures each of their vices to the forefront.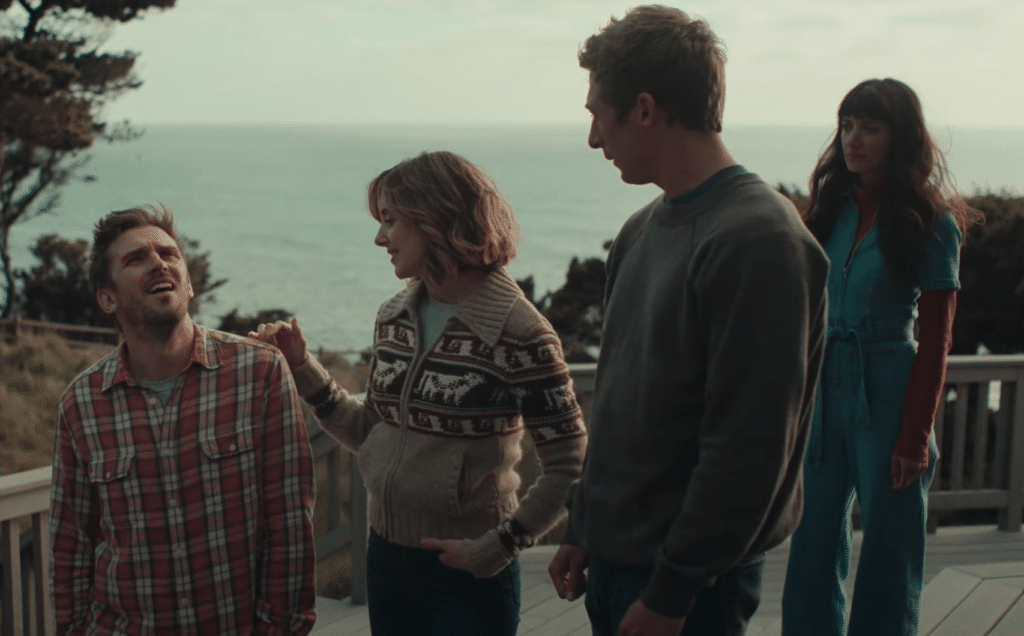 Charlie is revealed to be a womanizer, while Nina is also a capable adulterer. Josh has a short tempter with a violent past, and Michelle has a penchant for drugs. Franco does well in crafting our lead's personalities, but The Rental's runtime is regrettably short, clocking in at under 90 minutes. This never gives the film the proper time to feel fully fleshed out.
We're Being Watched
The strongest theme of The Rental is the notion that everyone feels secure when they think that they aren't being watched. Charlie and Nina experience such dread when they realize their secrets have been recorded throughout their stay. The movie also comments on the lengths we as humans are willing to go to bury the truth when it threatens us.
However when the foursome discover they are being monitored, it's a mad dash to the finish line. The audience doesn't fully get the motivation behind the characters' misdoings and the confrontations with their stalker leave much to be desired.
RELATED: GREYHOUND REVIEW: SMOOTH SAILING FOR TOM HANKS AND CREW IN APPLE PLUS' NEW MOVIE
Recent horror/thriller movies such as Jordan Peele's Get Out and Leigh Whannell's The Invisible Man have been lauded for their social context, but here it is clouded. The intent of the group's stalker is unclear. Does he purchase and bug various properties made for rent, in order to monitor and weed out the most immoral guests? Certain things should certainly be left up to an audience's interpretation, but upon watching The Rental, more clarity surely was needed here.
The Rental's Final Verdict
The Rental does benefit from gorgeous production design; the location and house are both stunning and the film's score is put to great effect. The film offers few, if any, real scares but the atmosphere is definitely effective. Dave Franco's first stab at directing certainly has issues but its concept: the notion of being watched while staying in a stranger's house. Is both memorable and chilling.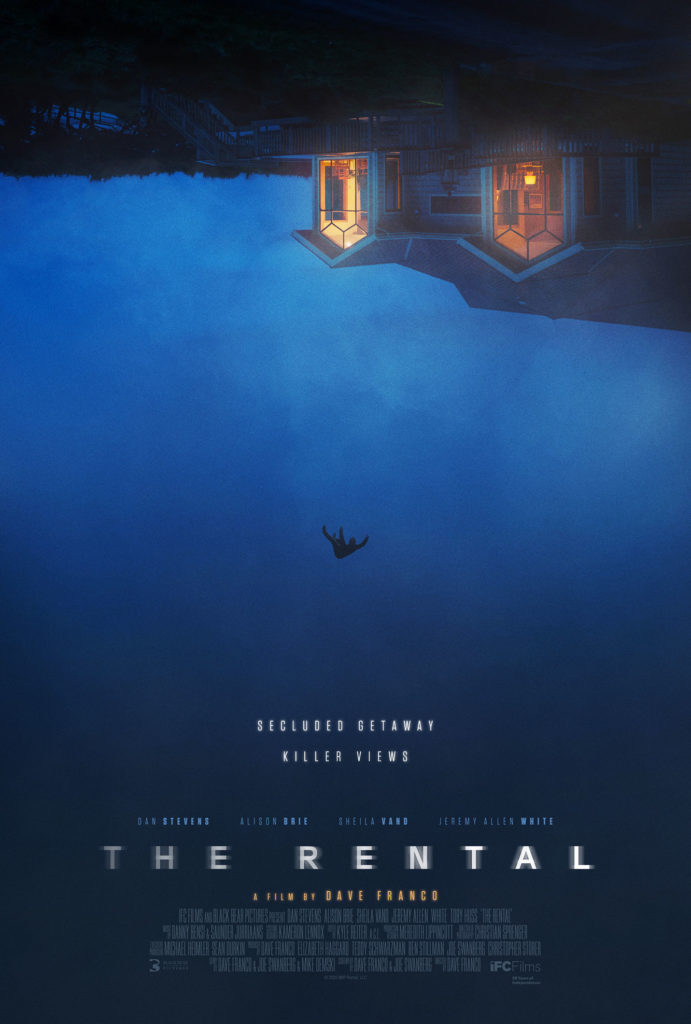 The Rental is available on to stream now. What did you think of The Rental? Let us know in the comment section and let's discuss on social media!
KEEP READING: FOLLOWED REVIEW: THE MOST IMPORTANT FOUND FOOTAGE FILM SINCE PARANORMAL ACTIVITY