Since its formation in late 2014, The New Day have been the single most dominant and decorated stables in modern-day WWE. From their record-breaking 483 day reign as WWE Tag Team Champions to Kofi Kingston's legendary WWE Championship win at Wrestlemania 35, the tag team has done it all. However, many fans and commentators have often speculated what it would be like if Big E stepped away from the tag team game and into a spotlight of his own.
While the former USA Powerlifting Champion has held the Intercontinental Championship and NXT Title early in his career, the powerhouse has exactly the look and charisma capable of being a mainstay in the main event for a long, long time.
RELATED: KAIRI SANE'S RAW MATCH WILL REPORTEDLY BE HER LAST IN WWE
Big E's Future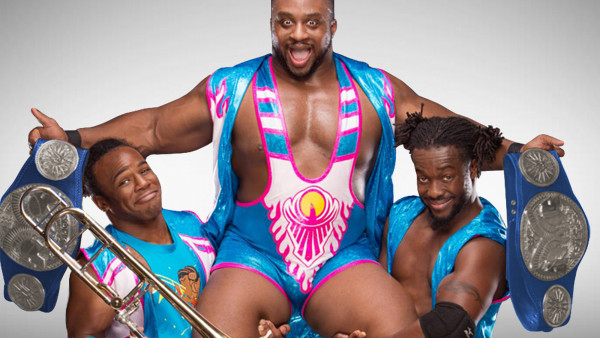 During a conversation on an episode of the popular wrestling podcast Table Talk, Big E opened up about the desire to have another singles run on the main roster. However, the wrestler does not want that run to come at the expense The New Day breaking up.
"I'd love to do single stuff, that would be a lot of fun, but I think we don't need to break up," Big E explained. "We can do something similar with Kofi did, where we still stayed a faction, we were still together, he pursued single stuff, so yeah, I'm ready for it. As cool as the singular moment of us breaking up might be for some, tell me besides The Shield, it's very rare that you have a breakup where all three benefit. I don't really foresee us breaking up in a year from now, Woods is on a roll, Kofi is on a roll, and I'm on a roll at the same time, it's not really going to happen."
The New Day has been one of the most frequent stables of all-time. They have fought alongside the other with loyalty for 6 years and never even teased the possibility of a breakup. In fact, it seems the group has only grown closer in recent months. With Xavier Woods out with an injury, Kofi and Big E have won the Smackdown Tag Team Championships and defended them for months up until their loss to Cesaro and Shinsuke Nakamura last Friday night.
RELATED: NXT STAR ADAM COLE GOES OFF ON PAT MCAFEE DURING INTENSE INTERVIEW
Debuting in NXT back in 2009, Big E has long been a prospect full of potential. In fact, he is the second NXT Champion in history, dethroning Seth Rollins for the gold in 2013. Following a move to Monday Night Raw, Big E aligned himself with Dolph Ziggler and the iconic AJ Lee to take down Jone Cena in a rivalry over the Money in the Bank Briefcase.
He would later move on from his enforcer role and into a feud with Curtis Axel. Big E would ultimately unseat Axel for the Intercontinental Championship and hold the strap for 167 days.
What do you think the future holds for the impressive Big E? Would you like to see him win a world championship one day? Be sure to join the conversation in the comments below and on social media @The_Illuminerdi.
KEEP READING: AEW COMMENTATORS JIM ROSS & TAZ QUESTION WHY SOME WRESTLING FANS CHOOSE NXT OVER DYNAMITE