Tom Clancy's Splinter Cell franchise is set to adapted into a new Netflix anime.
Ubisoft's award-winning stealth video game series has called upon the John Wick writer, Derek Kolstad, to script the upcoming project. The series has already reportedly received a two-season commitment from Netflix.
Considering the popularity of John Wick, it's not surprising that Ubisoft and Netflix have commissioned the screenwriter. The franchise would benefit from having the same depth and quality that the John Wick film franchise possessed. Kolstad has written two of the John Wick films and co-written the third, so it stands to reason that similar epic action sequences could be embedded into Splinter Cell.
Splinter Cell's Set Up

The first Splinter Cell game was released in 2002 and could be played on a variety of platforms including Xbox, PC, and PlayStation. The game follows protagonist Sam Fisher, a former U.S. Navy SEAL officer and Gulf War Veteran. He is then recruited by the NSA, within the newly formed 'Third Echelon' division for various Black ops missions.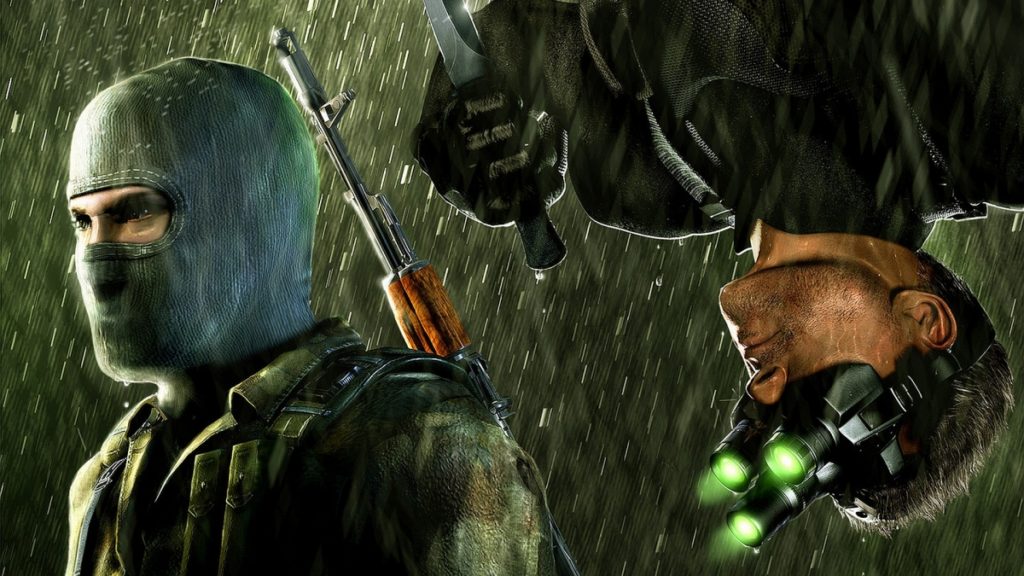 The video game's core gameplay mechanics were focused on espionage, as the player would need to stay within the shadows to avoid detection. It highlighted various stealth maneuvers that were primarily used to quietly incapacitate foes. The upcoming series is sure to feature brilliant action sequences set within these parameters.

Hollywood has made attempts over many years to bring the Splinter Cell franchise to the big screen. With anime productions often requiring a lower budget, it's not surprising that Netflix decided to go in this direction. Especially considering their other hit video game adaptation, The Witcher, is getting its own spin-off as well.
RELATED: COWBOY BEBOP ELEVATES MINOR CHARACTER GREN TO MAJOR RECURRING ROLE IN NEW NETFLIX SERIES

As many may know, anime is a animation style that traditionally comes from Japan. However, western anime-inspired productions have been increasingly commonplace recently. Now with Splinter Cell joining the ranks, fans can expect this new action-packed thriller to make a excellent addition. This is definitely a video game adaptation to look out for.
Are you pumped for a Splinter Cell anime? Prefer a live-action version? Let us know in the comment section below or on Twitter!
KEEP READING: NETFLIX ANNOUNCES THE WITCHER: BLOOD ORIGIN A NEW PREQUEL SERIES TO THE WITCHER
Source: Slashfilm