Tomb Raider Rises from the Ashes
Information on the game following Crystal Dynamics' release of Anniversary was sparse. The project would lay dormant as the franchise would go through yet another reboot into the successful trilogy featuring a new, more inexperienced Lara Croft. While the newer games saw commercial success, fan still long for the classic dual pistol-wielding experience. Fans like Ash Kaprielov, webmaster of fansite Tomb-of-Ash, who has dedicated his time to finding unreleased material for Core Design's cancelled Anniversary Edition.
Over the past five years, Kaprielov has uncovered screenshots, plot synopsis and other media relating to the game. But recently, he has gotten his hands on a build of the game.
"I succeeded! I found and published full game synopsis, lots of screenshots, unpublished trailers and lots of other media. This is not all. The geometry screenshots we published [on the site] in the past few days were taken by me. Yes, we got the build! It is missing some of the files but I am sure collectively we could get it to work," wrote Kaprielov on his site.
With the help of fans Nakamichi and Tiernan, Kaprielov was able to pull assets and images from the build. As of August of this year, he has published all that he can of the game. The next step is to publish the build itself.
Kaprielov contacted Crystal Dynamics for permission to publish the build. He would be denied by their legal department.
What Now?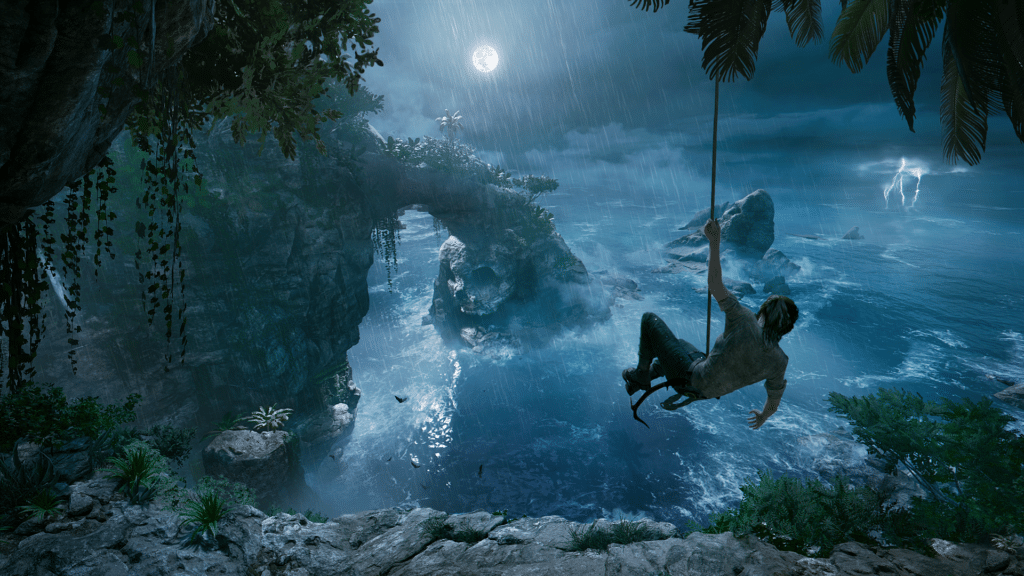 Kaprielov has since started a petition for Crystal Dynamics to overturn their decision and allow the release of the build. As of the time of writing, the article is approaching 2,500 signatures from the Tomb Raider fan community.
"The biggest challenge currently is being ignored by the official channels," Kaprielov told Illuminerdi. "There's a huge fan base that only likes core design games; equally there's a huge fan base that likes all the games. It is officially the last tomb Raider game from the original creators and it's not just important for the fans but for British game industry's history as a whole. […] The demand for the original game is still massive and people cherish their childhood heroes."
Illuminerdi reached out to Crystal Dynamics and received no response.
The decision to release is ultimately in the hands of Crystal Dynamics and publisher Square Enix (who purchased Eidos back in 2009). Fans will have to sign the petition to raise awareness. Youtuber Melonie Mac, a long-time Tomb Raider fan, brought attention to the build in a video. "If you make videos, make a video; if you're on Twitter, go ahead and send those tweets […] We need to make this a reality." she said.
"It's a part of the gaming history and it deserves to be out there, if not finished then used for various fan builds. It's symbolic that fans, who relied on the original games for escapism, would be able to finish the work of the creators. It needs to be done," Kaprielov said.
If you would like to do something, check out the Tomb Raider petition here.
—-
https://www.tomb-of-ash.com/ (fansite)
http://www.planetlara.com/trae/interview_phil02.asp (PlanetLara Interview 1, dead link)
http://www.planetlara.com/trae/interview_rich01.asp (PlanetLara Interview 2, dead link)
https://www.wikiraider.com/index.php/Tomb_Raider_Anniversary_Edition_(Core_Design) (PlanetLara Interview, WikiRaider backup)
https://arstechnica.com/gaming/2015/03/it-felt-like-robbery-tomb-raider-and-the-fall-of-core-design/ (Ars Technica Interview with Gavin Rummery, pg 3)
https://www.unseen64.net/2011/11/25/tomb-raider-anniversary-edition-core-cancelled/ (Steve Pritchard quote from Facebook archived on Unseen64)
https://www.youtube.com/watch?v=ZURL0kDyZ5g (Melonie Mac "You Can Make a New Tomb Raider Remake Build a Reality" video)
What do you think of the future of Tomb Raider? Let us know in the comment section below and let's discuss on our social media!
KEEP READING: NEW SPLINTER CELL VIDEO GAME SERIES COMING TO NETFLIX AS AN ANIME FROM JOHN WICK WRITER