Marvel actress Brie Larson is no stranger to playing space-based heroes. While we may not see her space adventures as Carol Danvers until 2022's anticipated sequel to Captain Marvel, Larson reveals that she could have been a part of yet another big Disney franchise.

In a recent episode of the podcast Animal Talking with host Gary Whitta, Larson speaks about auditioning for a Star Wars project. "Oh yeah, you [Whitta] wrote Rogue One, right? I auditioned for that, I didn't get it." Laron said.
Whitta was screenwriter for 2016's Rogue One: A Star Wars Story. Though Larson did not elaborate on which role she auditioned for, the sole female lead character Jyn Erso comes to mind. The Amazing Spider-Man 2 actress Felicity Jones would go on to play the role. Larson herself is no stranger to Star Wars and has made posts on social media of herself in full Jedi costume.
Brie Larson As Samus Aran?
On the same podcast, the Captain Marvel star reveals another space-faring heroine that she is interested in portraying; Samus Aran of Nintendo's Metroid franchise.
Brie Larson explains:
"So, I was Samus for Halloween two years ago… It was literally a $20 costume I bought off of Amazon, it was like nothing. I was so excited about it, and so I posted a picture of it on Instagram of me and the costume and it turned into this thing of people being like 'Woah!" Larson said.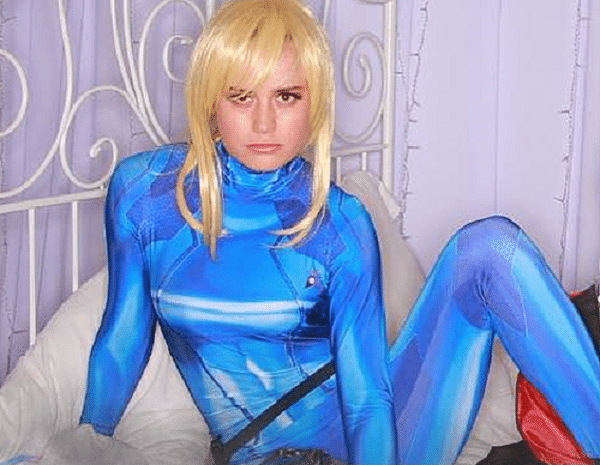 Regardless, things have seemed to work out for Brie Larson as The Avengers star has a bright future in the MCU. Would you like to like to her join Star Wars in the future? What about Brie Larson in a Metroid movie? Let us know in the comment section and let's discuss on social media!
KEEP READING: STAR WARS THE BAD BATCH MAY INCLUDE FAN FAVORITE CAPTAIN REX
Source: CBM