We all can agree that this year has been a crazy ride in the entertainment industry. We would think that many actors aren't doing so well under the circumstance of the current world. However, that certainly isn't the case with Dwayne "The Rock" Johnson.
Dwayne Johnson has been named the Highest-Paid Actor of 2020 without a single movie release. We know that sounds crazy, but we have a breakdown of how this is possible in the current world. 
Dwayne Johnson Had a Huge Year
His income is largely from Netflix along with his current contract with Under Armour. The Netflix deal was from his upcoming original movie, Red Notice. Under Armour created a clothing line called Project Rock. These two deals alone bring him just about $87.5 Million this year. Baller like the TV Show… We're only saying!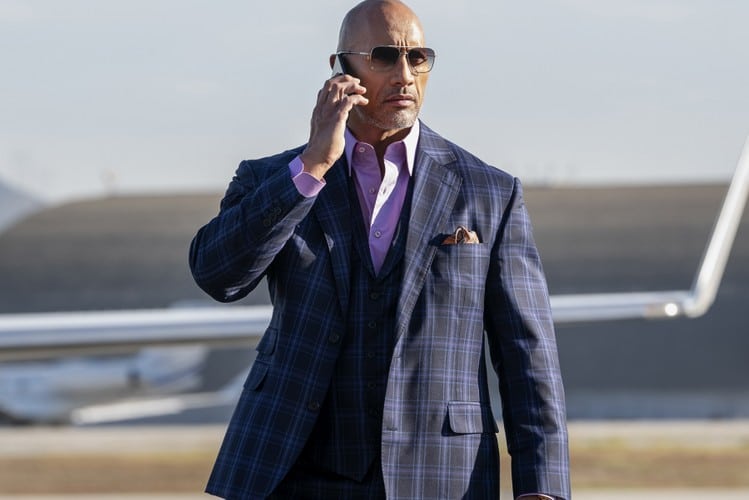 The information comes from Forbes, they've completed this report for many years with specific calculations. The data was tracked between June 1, 2019, to June 1, 2020. However, we don't know the exact formula of how they come up with the details for the list of Top 10 Highest-Paid Actors.
The data comes from four or more different sources: Nielsen, ComScore, Box Office Mojo, IMDB, and also from industry insiders. Dwayne Johnson cleared this stepping stone back in 2019, when he made about $2 million dollars and still claimed the top spot. It looks like someone has slowed down in 2020. We all know why! We're talking about a guy who comes out with a least three movies every year.
RELATED: 2ND NEW TRAILER FOR JUNGLE CRUISE SHOWCASES DEATH-DEFYING ACTION AND ADVENTURE
One of the movies that were supposed to be released this year was Disney's Jungle Cruise. This movie was pushed back to 2021 because of pandemic safety issues in theaters. Otherwise, Dwayne Johnson might not have seen the loss of the $2 million. Here is the complete Top 10 list of actor's earnings this past year:
Dwayne Johnson – $87.5 million
Ryan Reynolds -$71.5 million
Mark Wahlberg – $58 million
Ben Affleck -$55 million
Vin Diesel -$54 million
Akshay Kumar -$48.5 million
Lin-Manuel Miranda – $45.5 million
Will Smith – $44.5 million
Adam Sandler – $41 million
Jackie Chan – $40 million
You may see a name on the list that we're unfamiliar with, and his name is Akshay Kumar. He is a very successful actor in Bollywood. He's so high in the ranks because he pushes a lot of other products like multivitamins, hair products, biscuits, and toilet cleaners. You find out more by clicking the link to the star's earning over at Forbes.
The most significant breakdown is six actors from the list have received payments from Netflix of $140.5 million. Netflix has paid out a quarter of the total of $545.5 million earned in combination with all these actors. On a bigger scale, It's a small amount of the total funds of $17 billion that Netflix is spending on original content this year. We should see a massive change in the company responsible for doing an enormous payout in 2021.
Apple TV+ will be the next company that contributes to the list because they are grabbing big-name actors from all sides. Ryan Reynolds will be receiving $30 million alone in their original content budget for starring in the upcoming musical take on A Christmas Carol.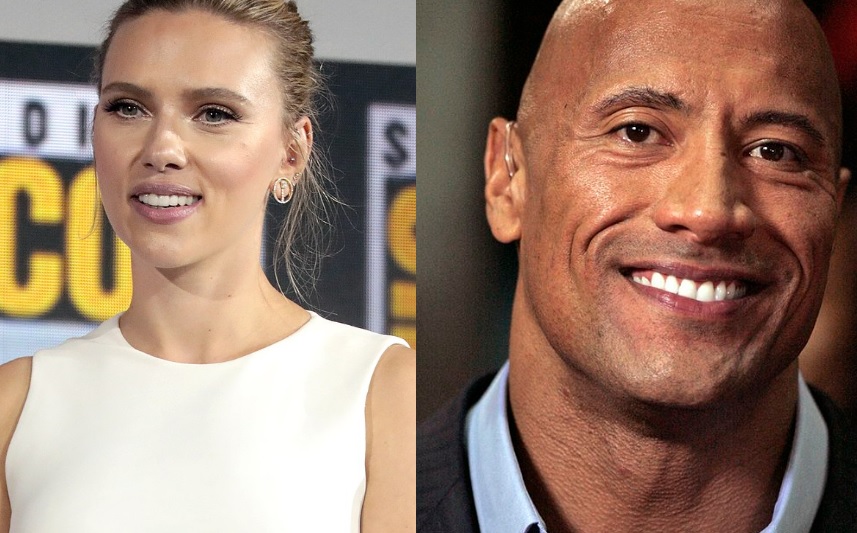 Stay tuned as next month Forbes is releasing their list of the highest-paid actresses of 2020. Black Widow's Scarlet Johansson was the leading lady in 2019. Will she have we have a repeat like Dwayne Johnson?
Come back to join us for the next chapter. Lastly, we want to know your thought on the Top 10 Actors! If you had to make a top 10. who would you pick? Let us know in the comment section below or on our social media!
KEEP READING: TRON 3: JARED LETO ACCIDENTALLY REVEALED SECRET TITLE FOR SCI-FI SEQUEL