A new casting call for Hawkeye points to Marvel Comics' character Echo joining the upcoming Disney+ series.
The entire MCU fandom has celebrated more in the last couple weeks than it has in the entirety of 2020 thus far. This has been pushed along by the debut trailer for WandaVision, filming for The Falcon and The Winter Soldier finally nearing its completion, and Ms. Marvel officially finding its all-star set of directors. Even with all this news, though, the MCU still has more than a handful of projects that are in various stages of development before they come to theaters and Disney+.
One of these series is the highly anticipated Hawkeye mini-series on Disney+, led by Jeremy Renner as Clint Barton and Hailee Steinfeld as Kate Bishop. The Illuminerdi has had the opportunity to report on a great deal of news for this mini-series including the official start date for the series coming in October 2020 and a couple different casting calls.
Even more news has just broken that the studio is in the process of casting for a new version of Madame Maske, who should be a formidable new enemy for Clint Barton and Kate Bishop to face off against. Today, we also have the opportunity to confirm a rumor that has been circling for months regarding another new hero in the same casting call set to make her debut on Disney+.
Echo is Coming to Hawkeye
We at The Illuminerdi can officially confirm, after numerous rumors, that the superhero Echo will be making her debut in the MCU through Disney+'s Hawkeye as one of the series' lead characters. The casting call is under the name "Malia," with the description of "deaf, Native American, First Nations, Indigenous and/or Latinx, independent, athletic and bright". The audition scene's dialogue is also set to be signed in American Sign Language.
While the Echo rumors started circling as early as June, this confirmation is still as exciting as any that has come out of the MCU the past couple of weeks. This comes along with the already reported rumors that Jeremy Renner's Hawkeye will be going deaf himself in this series, and it's clear that Marvel Studios is trying to increase its diversity as much as possible with this casting.
RELATED: SUPERGIRL TO FLY AWAY FOREVER AFTER SEASON 6
Not much is known about the plot of this series outside of Clint Barton transitioning into retirement and passing on the Hawkeye mantle to Kate Bishop, and it will be interesting if he uses his mentoring skills to help Echo as well. No matter how the details shape out, this is going to be easily the most in depth look into this original Avenger the MCU has given and it should be a fun ride once everything comes together.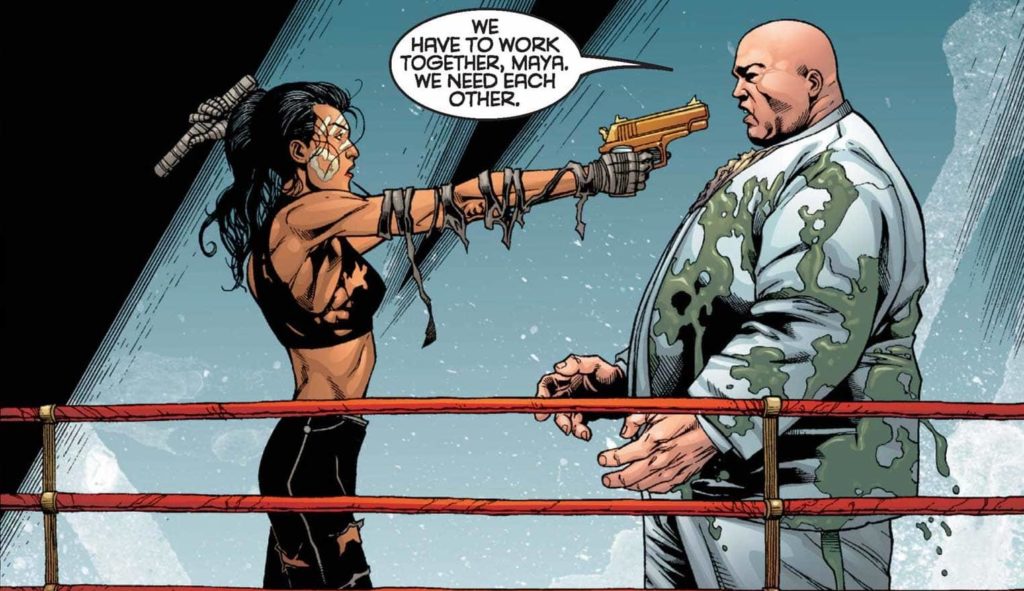 Hawkeye is set to begin filming in October 2020, with an anticipated release on Disney+ sometime in 2022.
KEEP READING: MS. MARVEL CASTING CALL SEARCHING FOR KAMALA KHAN'S BEST FRIEND AND FUTURE SISTER-IN-LAW