An official trailer for Monster Hunter has been released revealing the story for the anticipated live-action movie.
The upcoming Monster Hunter movie is based on the video game series of the same name and will be released in theaters December of this year. The trailer features an amazing cast including Milla Jovovich, T.I. Harris, Meagan Good, Diego Bineta, and Tony Jaa.

Monster Hunter Official Trailer
The trailer also features two iconic monsters from the Monster Hunter series, which are the Black Diablos and the Rathalos. Both well-known and iconic creatures are foes that players have hunted in many games of the franchise.
Monster Hunter is a fantasy action role-playing video game that has become a renown franchise, with a series of titles on multiple platforms. The first game was released in 2004 on PlayStation 2, but since then the video game series has had many instalments, including Monster Hunter World (PC, Xbox One, and PS4) and Monster Hunter Rise, which is coming soon to Nintendo Switch. The game involves hunting various large scale monsters using armor and weapons that can be upgraded and crafted from other monsters that the player has defeated.
RELATED: LEVEL UP WITH THE NEW FREE GUY TRAILER

Some of the weapons included from the game that are seen in the movie trailer include the Great Sword, Bow, and the Dual Blades. The Dual Blades are the weapon of choice by Milla Jovovich when she plays Monster Hunter video games herself and her character, Captain Artemis, also is seen using them in this trailer.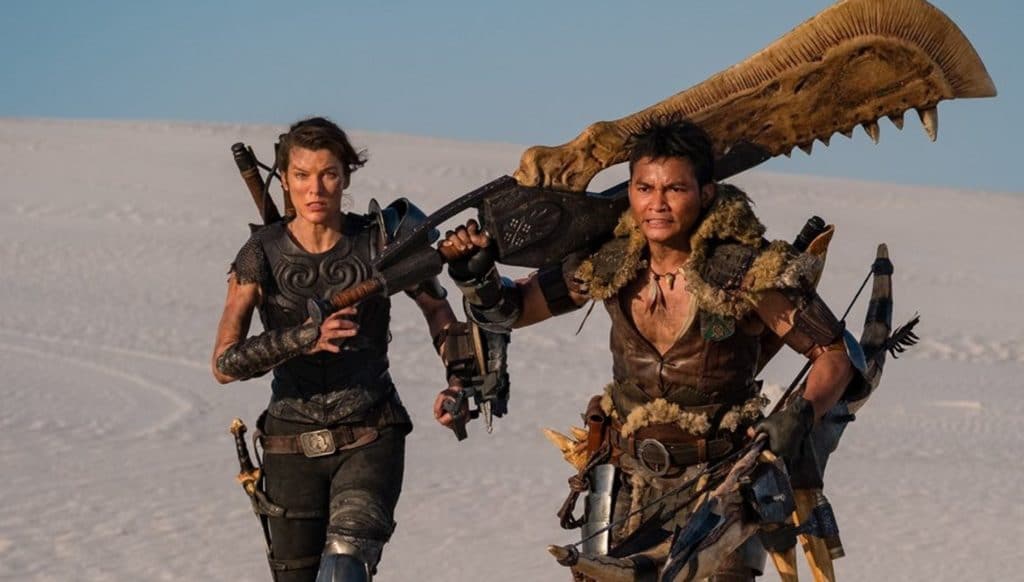 The new trailer also shows the use of modern weaponry since the soldiers are from our world. Hopefully, we will see the use of the weapons seen in the games as the primary feature of the film, but it will be interesting to see how effective rifles can be against a large Wythian. We can't to see what surprises are coming next.
Monster Hunter Synopsis
Behind our world, there is another: a world of dangerous and powerful monsters that rule their domain with deadly ferocity. When an unexpected sandstorm transports Captain Artemis (Milla Jovovich) and her unit (TI Harris, Meagan Good, Diego Boneta) to a new world, the soldiers are shocked to discover that this hostile and unknown environment is home to enormous and terrifying monsters immune to their firepower.

In their desperate battle for survival, the unit encounters the mysterious Hunter (Tony Jaa), whose unique skills allow him to stay one step ahead of the powerful creatures. As Artemis and Hunter slowly build trust, she discovers that he is part of a team led by the Admiral (Ron Perlman). Facing a danger so great it could threaten to destroy their world, the brave warriors combine their unique abilities to band together for the ultimate showdown.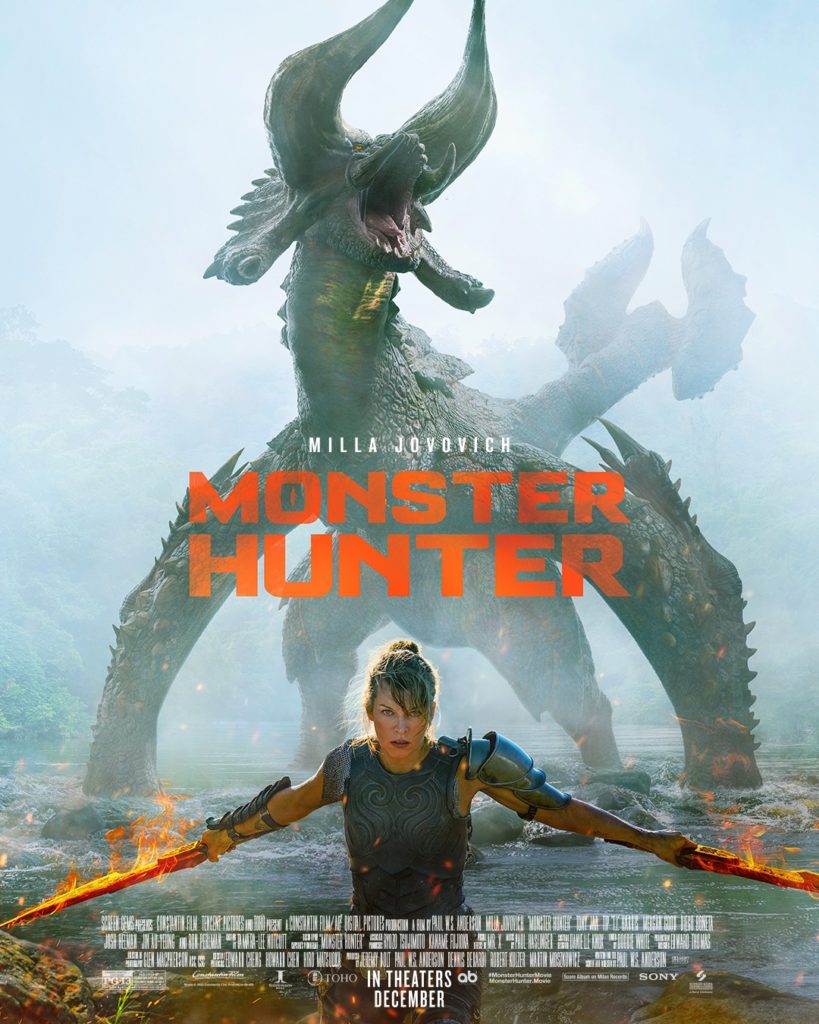 What did you think of the Monster Hunter trailer? Let us know in the comment section below or let's discuss on Twitter!
KEEP READING: MAD MAX FURIOSA SPIN-OFF IS HAPPENING! ANYA TAYLOR-JOY, CHRIS HEMSWORTH AND YAHYA ABDUL MATEEN II TO STAR
Source: Sony Pictures