Love and Monsters is a refreshing piece of imaginative filmmaking, that cleverly mixes together both thriller and romcom elements to create something infectiously genuine and unique.
The film's world is overrun by beasts of humankind's own creation. These monsters rose to dominance after the world's super powers destroyed an incoming asteroid that was set to wipe out all life on Earth. The effects of the blast mutated a portion of the world's creatures into genetically enhanced behemoths that have terrorized and wiped out most of humankind. A chilling reminder of our impact on this planet and how the repercussions man's actions affect all who share the Earth.
Seven years later, Joel Dawson (Dylan O'Brien) decides to leave his colony of survivors, who live beneath the surface, and sets out to reunite with his high school girlfriend Aimee (Jessica Henwick) who lives in another colony along the coast.
Love and Monsters delivers an abundance of thrills – the monsters are so distinctive in their design that the film's look feels fresh and inventive. The CG work is impressively fluid for a smaller budgeted film. Director Michael Matthews expertly utilizes the tension and the uncertainty of the dangers that lurk above the surface to create many pulse pounding confrontations for Joel in his journey.
RELATED: HUBIE HALLOWEEN REVIEW: ADAM SANDLER AND HIS WEIRD VOICE ARE BACK AT IT
There exist many YA influences in the movie's thematic resonance. Putting oneself out there (in this case literally), going above and beyond for those you love, confronting fears, and appreciating the people in your life are all the driving messages of Joel's journey.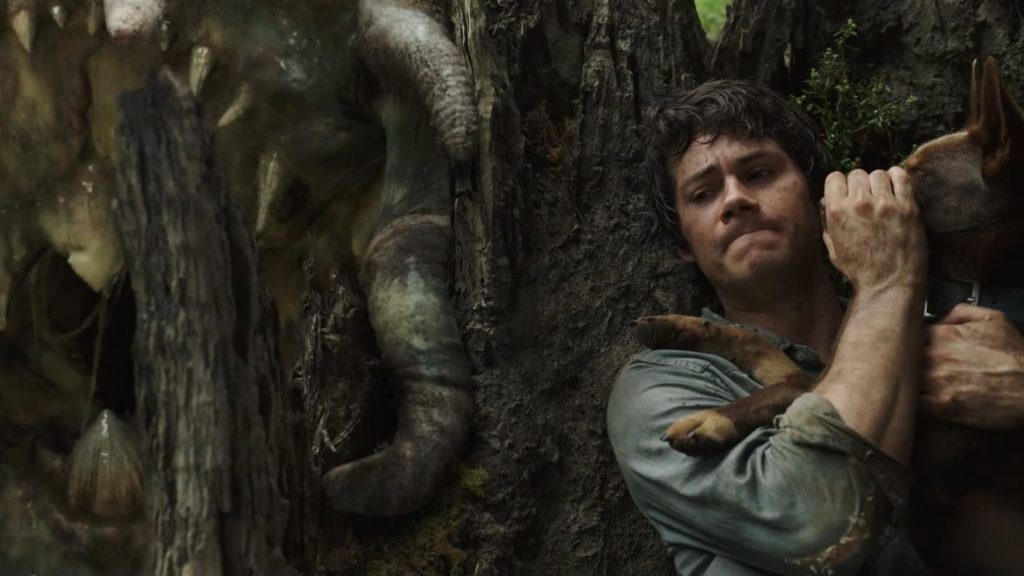 Along the way he meets a stray dog named Boy with whom he learns companionship. He also encounters two other survivors: Clyde (Michael Rooker) and Minnow (Ariana Greenblatt), who teach Joel how to be a survivor. Their screen time is surprisingly brief, but they manage to steal the show, especially Greenblatt who is a real rising talent. Audiences will recognize her as young Gamora from Avengers: Infinity War.
Love And Monsters Official Trailer
Drawing influence from Zombieland and reminiscent of Gareth Edward's Monsters, Love and Monsters uses a dystopian backdrop to tell a very human story about our desire to seek comfort and companionship in our most dire moments. When humans are tested, challenged, and backed up against a wall, we tend to come together and restore faith in the world around us.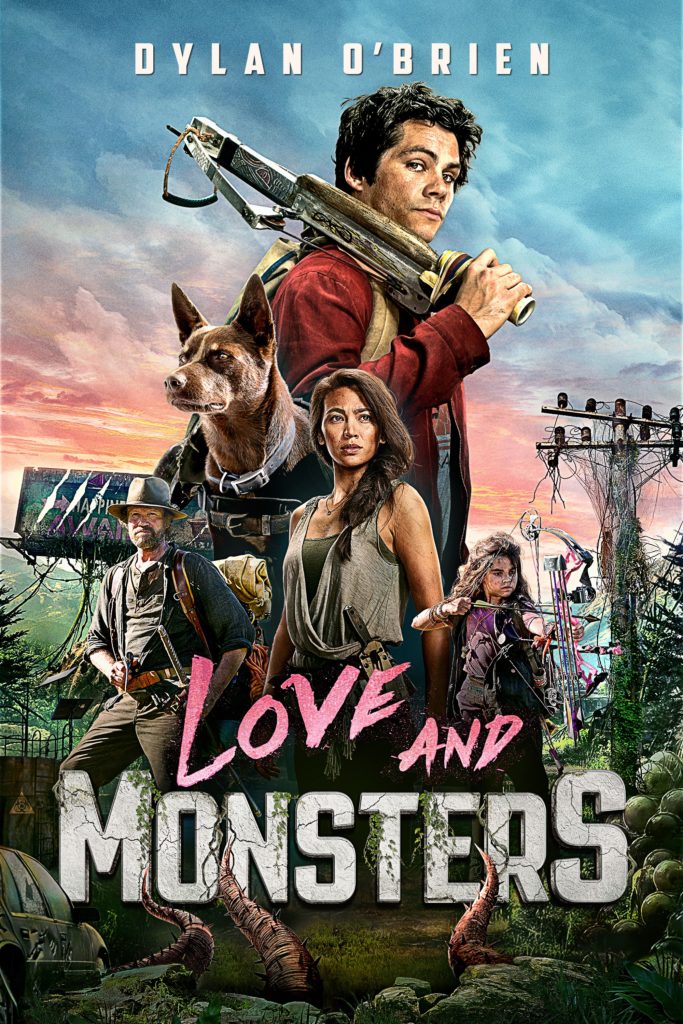 Love and Monsters is available on premium video on demand tomorrow October 16th, 2021.
KEEP READING: THE 1ST OFFICIAL MONSTER HUNTER TRAILER BRINGS THE HEAT