A possible clue to the future of the Black Panther franchise may have been found in new research conducted by Shuri.
The events of 2018's Black Panther helped to make for one of the most influential and powerful movies the MCU has ever released. This was helped along by some crazy, unexpected plot directions for the film's core group of heroes and villains.
As Michael B. Jordan's Erik Killmonger forcefully started his rise to power after defeating T'Challa in ritual combat, he took things to a whole new level by burning the entire garden of the Heart-Shaped Herb. After using it to earn the powers of the Black Panther, he used every ounce of power he gained to try to ensure that he would be the last super powered hero to come out of Wakanda.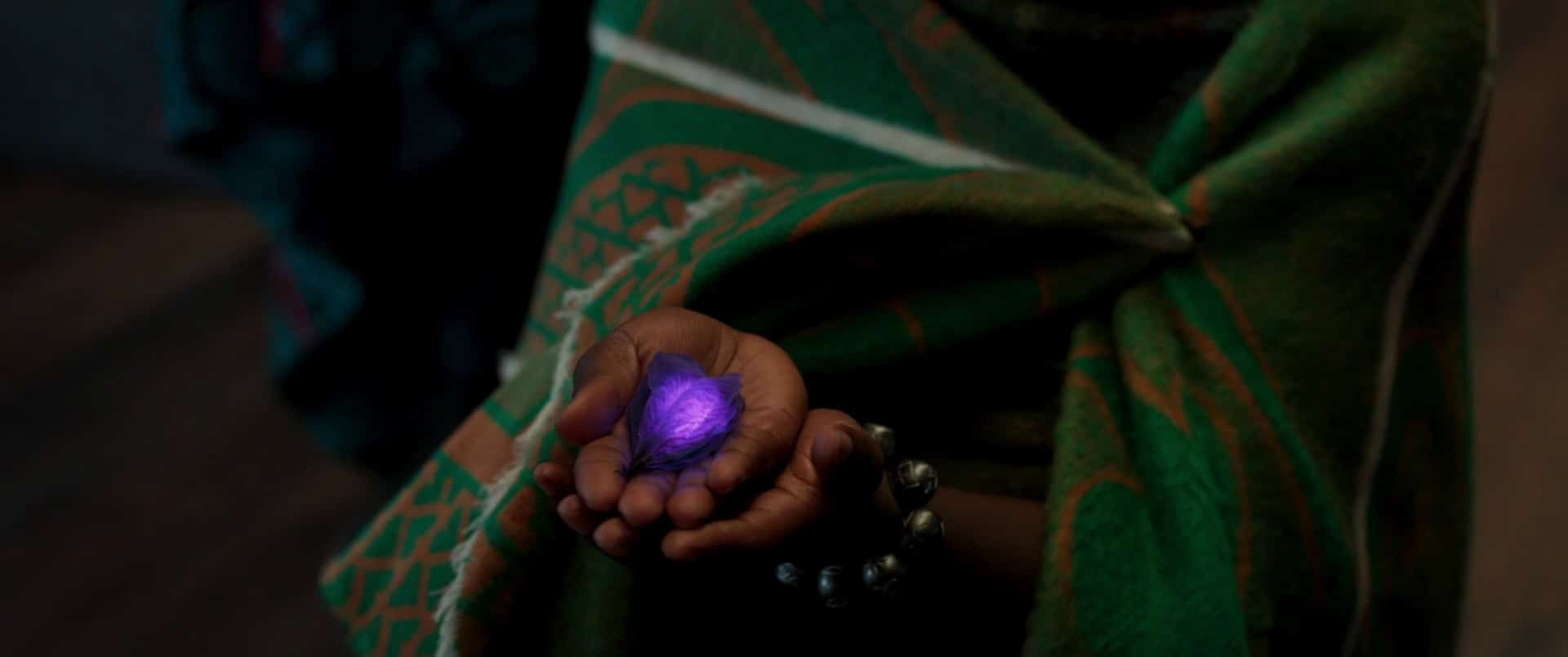 While this was a major turning point in the movie, it also left a huge problem with the entire supply of the herb now gone. However, thanks to a new MCU tie-in book, there may be hope that the powerful plant can now be brought back to life.
Shuri Is On The Case
An excerpt from the brand new book "The Wakanda Files," Shuri has been looking into the possibility of synthesizing Heart-Shaped Herb. She has explored the potential of stabilizing the effects of her own synthetic herb with a dose of Wakanda's vibranium, but she wouldn't be able to do much without studying a sample of the original botanical.
Shuri is also looking into the effects of another substance utilized in the MCU: Iron Man 3's Extremis. She is facing Ted by the research done by Maya Hansen, while also taking into account its "explosive" properties, and notes that it's something she will absolutely be taking a deeper look into at a future date.
RELATED: SONY'S SPIDER-MAN 3 FIRST LOOK PROMISED IN DECEMBER, BUT EAGLE EYED FANS MAYBE ALREADY FOUND ONE
Even though this hasn't been explicitly discussed in the MCU since the garden was first set on fire in Black Panther, it would make a ton of sense that Shuri may be looking into this so heavily. No Heart-Shaped Herb means that there is no way to give another Wakandan the powers of the Black Panther, and with such a legacy that she and her family want to live on, it wouldn't be shocking if she is incredibly determined to make this happen.
It also shows just how resourceful she is by taking a look at Maya Hansen's research considering how potentially incredible Extremis could be. The substance led to some of its subjects exploding into nothing, but with Shuri's brilliant mind looking into it, there could be a chance at something truly special coming from her experiments.
It will likely be a long time until this is fully realized in the MCU with the uncertain status of Black Panther 2 after the tragic passing of Chadwick Boseman. Letitia Wright, the actress behind Shuri, has spoken on how the entire cast is still in a state of mourning and not thinking of anything past remembering their friend and colleague at this time.
There currently is no release date scheduled for the sequel to Black Panther. How do you think they should continue the Black Panther story? Let us know in the comment section
KEEP READING: THE FALCON AND THE WINTER SOLDIER WILL REINVENT POPULAR CHARACTERS FROM THE MCU'S EARLIEST DAYS
Source: CBM