Last week Sony reportedly confirmed that we will be getting our first look at Spider-Man 3 in December. At the same time, official concept art is floating around, which could potentially be the first look at the first look.
On ExpoCine, which is the largest Latin America expo regarding the cinematographic industry, was hold last week, Sony's Executive Marketing Director stated that we will be getting our first look at Spider-Man 3 in December. She alternated between the words "preview" and "teaser trailer". She also confirmed that Spider-Man 3 officially started production and that it currently is sticking to its December 16th, 2021 release date.
The "teaser trailer" could potentially be a few seconds of footage and then the title reveal. Which would more than satisfy fans' eager anticipation. It is unlikely that it will actually be a full trailer, as that doesn't typically happen this point. Perhaps when they are a few months into production Sony releases a full 2 minute trailer, with the footage they've shot at that point, Assuming that there are no production delays because of Covid-19.
RELATED: SONY PICTURES SAYS RUMORS ABOUT TOBEY MAGUIRE AND ANDREW GARFIELD IN SPIDER-MAN 3 ARE NOT CONFIRMED
They could even use the same method that DC did with The Batman. At DC Fandome director Matt Reeves confirmed that they had only shot around 25% of the movie, however they dropped a full trailer and poster. However, Sony simply revealing the title and giving us first looks at the cast would be a great next step.
Is This Spidey's Future in Spider-Man 3?
In case the wait is too much…sharp eyed fans already found a unused concept art in the Spider-Man: Far From Home artbook, which could potentially be used in the third entry.
In the concept art we see Spider-Man being chased by the police with helicopters and automatic rifles, while he jumps off a tall building. It's also important to note the fact that it's night. This could indicate that he has been fleeing either all day or for some time, as Spider-Man: Far From Home ended with his identity being revealed during the daytime.
Or it's a scene in the middle of Spider-Man 3, where the continuity of it's predecessor doesn't matter. But that's all just speculation, because there's no confirmation that a scene like this will happen in the next Spider-Man film, as it's just an unused concept from Far From Home. But it likely shows the tone that Tom Holland's third entry will take with him being chased by the government and possibly some villains too.
RELATED: MICHAEL B. JORDAN TO PRODUCE NEW STATIC SHOCK FILM
It will be exciting to see what kind of first look we will be getting in December and what kind of casting announcements will come, as there have been many interesting rumors floating around.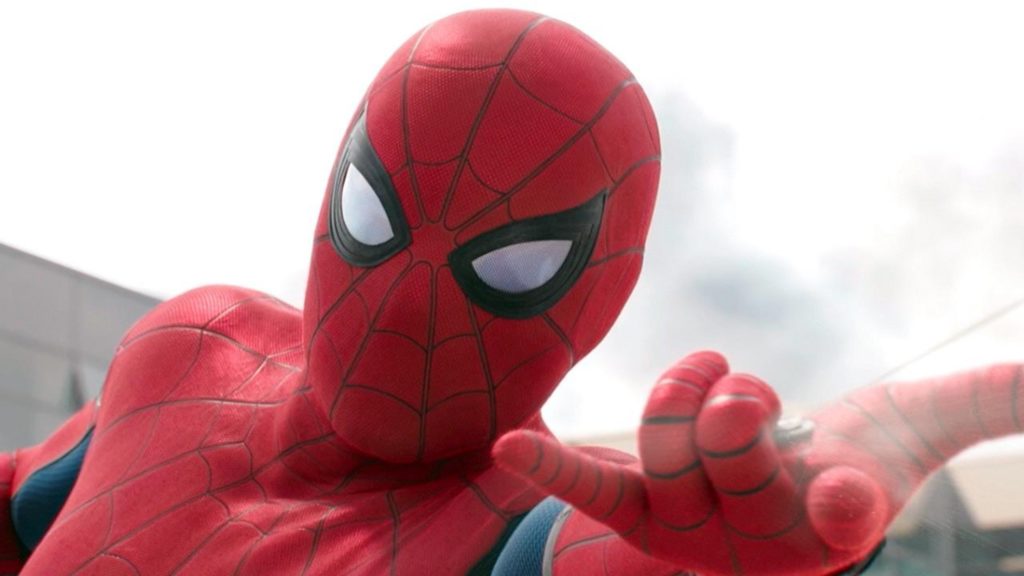 What do you guys think? What kind of first look will we be getting? Do you think the unused concept art will be used in Spider-Man 3? Let's discuss everything in the comments down below.
KEEP READING: SPIDER-MAN 3 RUMORED TO INTRODUCE SPIDER-SLAYERS
Source: Murphy's Multiverse