Nia DaCosta's much-anticipated continuation of the Candyman franchise has moved to 2021. 
Originally set for theatrical release in June 2020, the horror film was pushed back to October of that year, but has now received a date of August 27th, 2021. The original Candyman was released in 1992 to rave reviews and big box-office returns and spawned two direct-to-dvd sequels, Candyman: Farewell to the Flesh and Candyman: Day of the Dead.
The new release date comes as no surprise given that a number of major 2020 releases have also been pushed back to 2021, after Christopher Nolan's theoretical juggernaut Tenet (which was being relied upon to reinstate audience interest in theaters) bombed financially.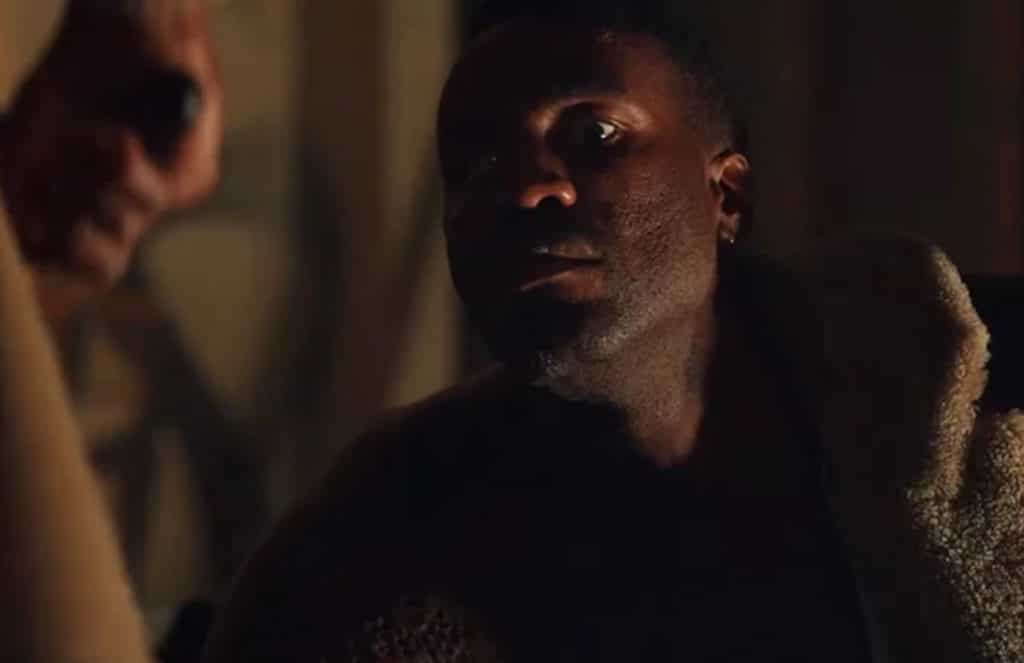 Nia DaCosta On Candyman's Delayed Release
Similar to Nolan and many others in the industry, Candyman director Nia DaCosta has long been adamant about her film being a theatrical release.  Via Twitter, she stated,
We made CANDYMAN to be seen in theaters. Not just for the spectacle but because the film is about community and stories–how they shape each other, how they shape us. It's about the collective experience of trauma and joy, suffering and triumph, and the stories we tell around it

— Nia DaCosta (@NiaDaCosta) September 12, 2020
RELATED: D23 WILL HOST THE FIRST D23 HALLOWEEN MOUSEQUERADE AN EXCITING VIRTUAL EVENT ON HALLOWEEN
While it's a shame we won't get to see DaCosta's Candyman until August 27, 2021, it makes sense from a financial standpoint. The few theatrical releases in the second half of 2020 have underperformed and faced backlash from many who weren't ready or able to return to theaters yet.
Candyman Official Synopsis
For as long as residents can remember, the housing projects of Chicago's Cabrini Green neighborhood were terrorized by a word-of-mouth ghost story about a supernatural killer with a hook for a hand, easily summoned by those daring to repeat his name five times into a mirror. In present day, a decade after the last of the Cabrini towers were torn down, visual artist Anthony McCoy and his girlfriend, gallery director Brianna Cartwright, move into a luxury loft condo in Cabrini, now gentrified beyond recognition and inhabited by upwardly mobile millennials.

With Anthony's painting career on the brink of stalling, a chance encounter with a Cabrini Green old-timer exposes Anthony to the tragically horrific nature of the true story behind Candyman. Anxious to maintain his status in the Chicago art world, Anthony begins to explore these macabre details in his studio as fresh grist for paintings, unknowingly opening a door to a complex past that unravels his own sanity and unleashes a terrifyingly viral wave of violence that puts him on a collision course with destiny
As of this writing, Candyman is set to sink his claws into a new generation of filmgoers on August 27, 2021.  The film stars Yahya Abdul-Mateen II, Teyonah Parris, Nathan Stewart-Jarrett, Vanessa Williams, Tony Todd, and others.  It's directed by Nia DaCosta with a screenplay by DaCosta, Win Rosenfeld, and Jordan Peele.
Are You excited for Candyman?  Let us know in the comments below or on Twitter.
KEEP READING: CANDYMAN'S NIA DACOSTA SET TO DIRECT CAPTAIN MARVEL 2