Superman & Lois actor Tyler Hoechlin was spotted on set in his new Superman costume. Come take a look at his brand new outfit!
When DC Comics rebooted its heroes for the New 52 timeline comics, it made one changes to costumes of Batman and Superman. One of the most understandable and talked about changes was that their underwear now was inside of the costume.
The New 52's Superman appeared in a new costume made out of an armor like substance. When actor Tyler Hoechelin first came onto the CW scene in the 2nd season of Supergirl to play the live-action superhero, his costume seemed to be a mix of the classic and modern takes on the costume. Now with his new show, Superman & Lois, changes to the Man of Steel's costume have been made once again.
New Spy Photos From Set of Superman & Lois
Thanks to website Canadagraphs, behind the scenes photos show the star in a new costume that looks to be more comically accurate. The photos of the suit show that the production decided to use the suit worn by Clark Kent from the classic world, who took over as the main Man of Steel after the New 52 version had fallen and passed away.
RELATED: THE BATMAN: ROBERT PATTINSON SHARES HIS HOPES AND METHOD TO GIVING BRUCE WAYNE "COMPLEX" NUANCES
The design fuses both versions by having the suit eliminate the armored turtleneck and the cape tuck into the suit. While also keeping the red underwear out of the picture and using a red armor belt in its place. The photos show off Hoechelin filling out the suit much better compared to his previous look. The photos also show how the cast and crew are staying safe during the pandemic by wearing face masks during production.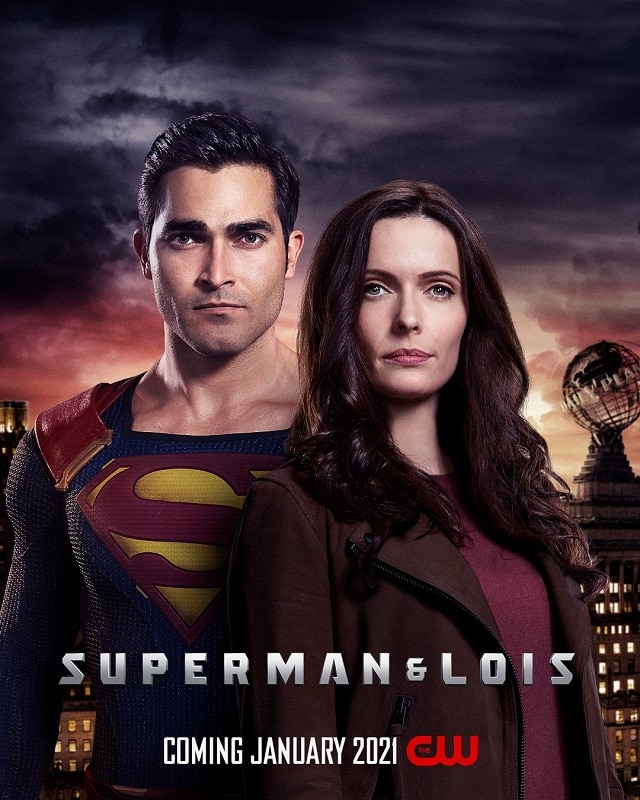 Superman & Lois is set to premiere in February 2021 on Tuesday nights. Will you be watching this new addition to the CWverse? Make sure you stay with The Illuminerdi for more news and content!
KEEP READING: SPIDER-MAN 3: TOM HOLLAND SHARES FIRST BTS SET PHOTO OF MARVEL'S MASKED VIGILANTE