It's finally time. Spider-Man 3 recently started filming and Tom Holland has shared the first set photo…and he's wearing two masks?!
The hype for the currently still untitled Spider-Man 3 is real. After weeks of wild and exciting rumors, exciting castings and many fan theories, the filming has started. Spider-Man himself Tom Holland has shared the first official set photo.
Behind the Scenes of Spider-Man 3
We see Spidey in his self-made red and black suit, which first appeared in Spider-Man: Far From Home, posing in front of bluescreens while wearing a mask on his mask.
RELATED: NEW LOKI DISNEY+ SERIES REPORTEDLY RENEWED FOR SEASON 2
Fans already speculated that the pandemic could appear in the MCU, but that is very unlikely. As it's probable that Spider-Man 3 will start where Far From Home ended. So there may not be time to introduce the pandemic. Another indication is that he's wearing the same suit that he also wore at the end of Far From Home, but I have to admit it's a weak clue. As it's definitely possible that he will wear this suit the entire movie.
Perhaps most importantly, this post is almost definitely a request for everyone to wear a mask, as Tom Holland writes:
"Wear a mask, I'm wearing two…".
This photo was posted to announce that Spider-Man 3 filming has started and to keep the hype levels high. Sony reportedly stated that we will get our first look at the movie in December. I expect it that it may be a short teaser (30sec-1min) and at last…the long-awaited title reveal. Spider-Man fans have an exciting time to come as new set photos could be taken at anytime, same as new casting announcements and the first look in December.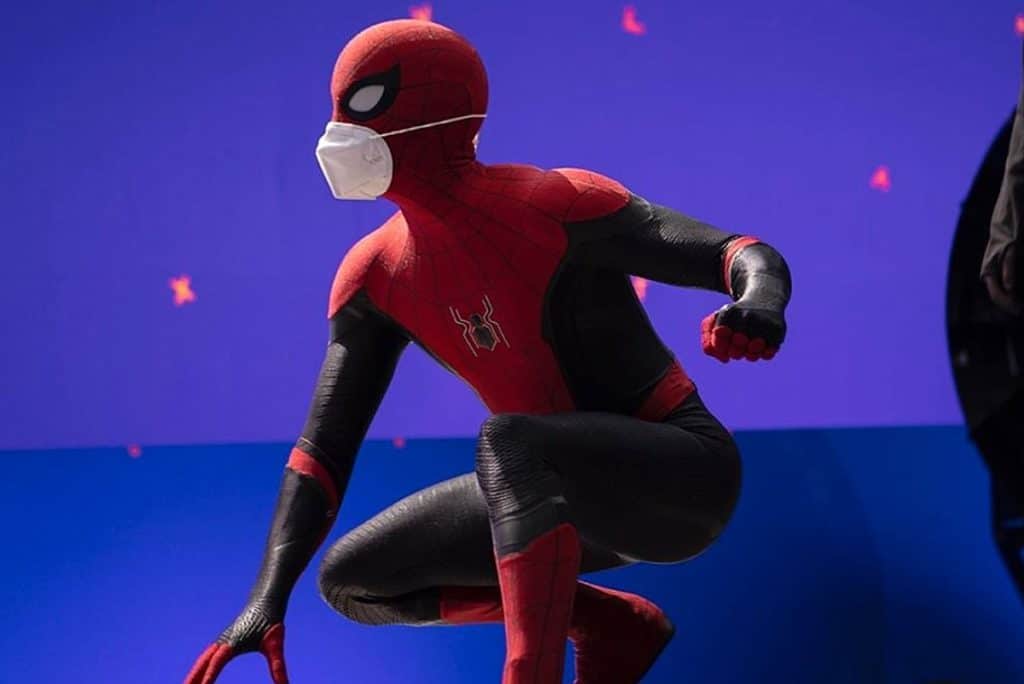 What do you guys think? Are you as excited as I am? What would you like to see in Spider-Man 3? Let's discuss everything in the comments down below or on our Twitter page.
KEEP READING: NEW TRAILER FOR SPIDER-MAN: MILES MORALES SHOWS OFF NEXT GEN ACTION ON PLAYSTATION 5