One of the world's most well known novels, Black Beauty, will be getting a film adaptation on Disney's streaming service.
Black Beauty is a fictional novel that was published in 1877 by acclaimed English author Anna Sewell. Sewell's novel became a great success and was able to sell over fifty million copies. Due to the novel's success, the book has spawned multiple film adaptations over the years.
The novel is told from the perspective of the horse, Black Beauty, as we follow his journey through life that he narrates himself. It starts from his humble beginnings living in a farm, to pulling taxi cabs in London, then finally Beauty's happy retirement on the countryside. The announcement of a new adaptation of Sewell's beloved novel was announced in May of 2019. Disney then announced that they acquired the film rights from Constantine Films on July 2020. Recently Disney premiered the trailer of their exclusive Disney+ film adaptation of Black Beauty. Check it out:
Black Beauty Trailer
Black Beauty Trailer Breakdown
The trailer opens with a beautiful shot of the Black horse. We see Black Beauty running with a horde of other horses and a flock of sheep. We then see a helicopter in the distance go near the horde of horses. Next is a shot of a cowboy trying to herd the horses into his property. We then find out that property where the horses were captured is actually a stables farm. The name of that farm is called Birtwick Stables: Horse and Animal Sanctuary.
We are then introduced to a teenage farm girl named Jo, played by Mackenzie Foy. We find out that Jo's parents had been killed in an unexplained tragic accident. We then find out that Jo is living with her uncle, the Cowboy who earlier wrangled Beauty. We also find out in the trailer that Beauty's breed is a mustang.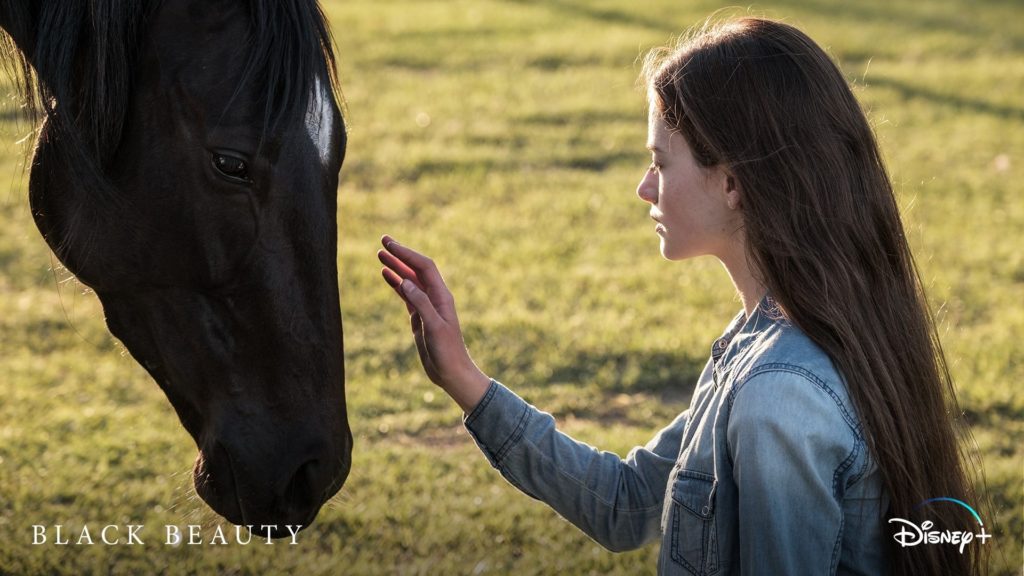 As the trailer continues, we find out that Jo is still deeply affected by her parents passing. Jo's uncle tries to comfort and bond with her, but it's to no avail, as she's very distant with him. We then see Jo take a liking to Black Beauty and as she seemingly grows fond of the mustang.
It then shows Jo and Black Beauty form a loving bond and a great relationship. However we see Jo's uncle sell Beauty to another owner and a heartbroken Jo. Just like in Sewell's novel we see glimpses of Beauty being in a farm and actually pulling cabs. We are then treated to a montage of scenes including Black Beauty becoming a racing horse, and the mustang trying to find her way back home to Jo.
RELATED: THE WONDERFUL WORLD OF MICKEY MOUSE TRAILER: THE LEGENDARY RODENT MAKES HIS LONG-AWAITED RETURN
The trailer is two minutes and six seconds long and offers a compelling glimpse of the film's plot. The trailer then ends with the film's release date on Disney Plus. According to Disney, the film will have no links to the original novel, but will have some references. They will change the gender of Black Beauty to a female instead of a male. These changes might cause problems with fans with the original novel. However if done right, this film could become a successful classic and another great adaptation to Sewell's beloved novel.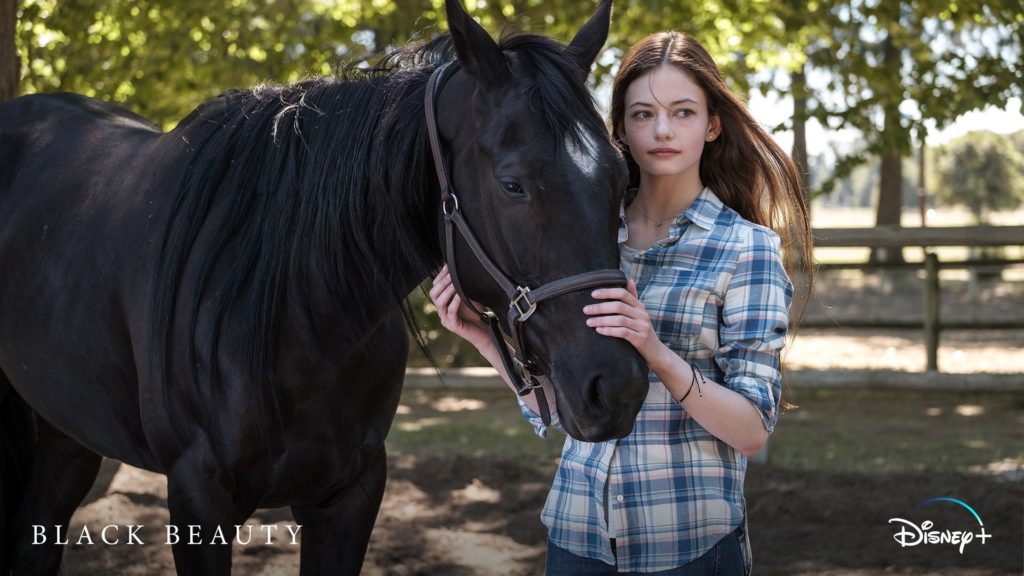 Black Beauty is scheduled to premiere in Disney Plus on November in November 27, 2020. The film will star actors Mackenzie Foy, Fern Deacon, Claire Forlani, Lain Glen, Calam Lynch, Max Rapheal, Hakeem Kae-Kazim, Matt Rippy, and Avianah Abrahams. Finally, Academy Award winning actress Kate Winslet will be the voice of Black Beauty. Disney's Black Beauty is directed and written by Ashley Avis. Jeremy Bolt and Robert Kuzler will serve as producers on the film.
What did you think of the trailer for Black Beauty? Let us know in the comment section below or trot on over to Twitter and let's talk more!
KEEP READING: LILO AND STITCH LIVE-ACTION FILM FINDS NEW DIRECTOR IN CRAZY RICH ASIANS' JON M. CHU
Source: Disney